Authentic Japanese Udon noodles restaurant opens in Stonestown Galleria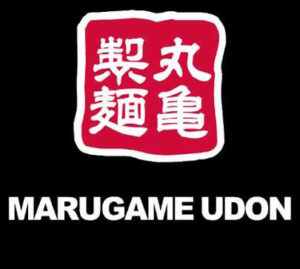 With the demand for fresher ideas and ingredients on the rise, MARUGAME UDON presents traditional Japanese Sanuki UDON noodles prepared your way. The upscale cafeteria style, made-to-order UDON noodles restaurant concept will expand to a second location in U.S. mainland on January 18, 2018 at Noon (PST) at Stonestown Galleria in San Francisco, 3251 20th Ave., San Francisco, CA 94132.
"With San Francisco being one of the key markets of MARUGAME UDON's expansion, we are honored and excited to offer traditional Japanese cuisine to this great city in an entirely new light and bringing this to the forefront," said Jun Goto, President and CEO of TORIDOLL DINING CALIFORNIA, LLC/MARUGAME UDON USA, LLC.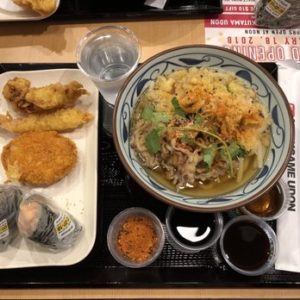 MARUGAME UDON is the #1 UDON noodles restaurant chain in the world with a total of 990 stores, including 786 stores in Japan and 204 stores across 12 countries. MARUGAME UDON specialize in authentic Sanuki UDON noodles, which differs from typical Japanese UDON noodles in its taste and texture. To create these noodles, MARUGAME UDON is equipped with an original machine imported from Japan that mimics traditional methods to efficiently knead the flour, every day on-demand. The noodles are perfected with a delicate aging process managed at controlled temperatures, then stored in a way that maintains freshness to ensure the noodles are at optimal conditions every day for a perfect al-dente texture.
MARUGAME UDON creates their soups daily by hand utilizing fish stock such as sardine, mackerel, and bonito, adding Japanese kelp and soy sauce to further balance the flavor. Every dish is made-to-order in a beautiful open kitchen every day. UDON noodles are freshly kneaded, cut, boiled and cooked right in front of customers. Upon receiving the UDON noodles, guests are directed to the Tempura station to fully customize their UDON noodles with choices of freshly fried chicken, shrimp, squid, and many kinds of vegetables, a variety of Musubi (rice balls), Inari (fried bean curd sushi) and drinks, and a diverse array of complimentary toppings.
Pricing is very affordable, starting at $4.50 for Regular UDON noodles, $1.30 for Tempura and $1.00 for Rice Balls. Complimentary toppings (green onions, tempura flakes, gingers, various sauces) are also available.
MARUGAME UDON is located at 3251 20th Ave., San Francisco, CA 94132 with free parking. Total sq.ft. is 2,983. Seating capacity is a total of 100 with 68 inside and 32 on the outside patio. The operating hours are daily from 11am to 11pm (last call 10pm).
To celebrate the Grand Opening, MARUGAME UDON will offer special promotions to the first 100 arrivals including $10 gift cards and $2 Nikutama Udon Regular size per person.
About MARUGAME UDON USA, LLC:
The mission of MARUGAME UDON USA, LLC is to present a dining adventure of authentic Japanese Udon noodles across the U.S. the likes of which has never been experienced before.
About TORIDOLL DINING CALIFORNIA, LLC:
TORIDOLL DINING CALIFORNIA, LLC was founded in 2006 (formerly Dream Dining California LLC) and it is a 100% subsidiary company of TORIDOLL Holdings Corporation, headquartered in Japan. We offer an exciting fast-paced launch/expansion of new branded restaurants in the states to be a leadership company of restaurant industry.
In the three decades since TORIDOLL's establishment, the corporation has grown into a variety of high-level brands that operates total 1,272 restaurants (Japan 896, Overseas 376) around the world as of September 2017.
This press release was issued through 24-7PressRelease.com. For further information, visit http://www.24-7pressrelease.com.