Fabens becomes the 40th Texas city for fast-growing hot dog chain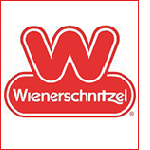 Wienerschnitzel, the World's Largest Hot Dog Chain, has opened a new restaurant in Fabens, Texas, just outside El Paso. This is the eighth Wienerschnitzel in the El Paso area and 40th in Texas.
Wienerschnitzel franchisee Mo Panjawani of El Paso opened the new location at 1885 N. Fabens Rd. in December 2017. It is his first Wienerschnitzel and what he plans to be one of many to open in Texas.
The location off Texas I-10, exit 49, is the only quick service restaurant immediately off the interstate. "I couldn't ask for a better location," said Panjanwani. "We look forward to introducing locals and those traveling through I-10 to the amazing hot dogs, chili cheese dogs, fries and mouthwatering Tastee-Freez ice cream that you can only get at Wienerschnitzel."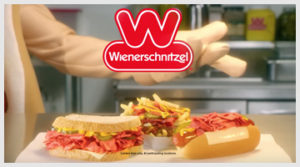 "Wienerschnitzel is pleased to see continued growth in El Paso," said Ted Milburn, director of franchise development for Wienerschnitzel. "It's been a great partnership with Mo and we are confident that his passion will make for a success in Fabens."
Panjawani is no stranger to the franchised restaurant industry as fast food and customer service runs in the family. Growing up, Panjawani worked at his parents' Italian and Mexican restaurants. Panjawani also owns shopping centers, gas stations and other real estate properties with his family.
As a family owned and operated company, Wienerschnitzel continues to look for franchise partners on the Pacific Coast and throughout the Southwest. The company currently operates 333 restaurants in 11 states. To learn more about the benefits of owning a Wienerschnitzel franchise, visit www.wienerschnitzel.com/hot-dog-franchise/.
About Wienerschnitzel
Founded by John Galardi in 1961 with a single hot dog stand in Wilmington, Calif., Wienerschnitzel (www.wienerschnitzel.com) is one of the real pioneers of the quick-service food industry. Having successfully carved out a niche with hot dogs, The World's Largest Hot Dog Chain serves more than 120 million hot dogs annually. Irvine, Calif.-based Galardi Group, Inc., franchises restaurants throughout the U.S., including Wienerschnitzel, Hamburger Stand, and Tastee-Freez LLC.
An iconic American brand with a devoted following for over 55 years, the company recently introduced a next-generation store design that combines a unique and simple menu featuring chili dogs, chili cheese fries, corn dogs and Tastee-Freez soft-serve desserts with a smaller footprint and a lower cost of entry. As a family owned and operated company, Wienerschnitzel is actively recruiting qualified franchise candidates to grow with the brand.
For more information on owning a Wienerschnitzel, visit www.wienerschnitzel.com/hot-dog-franchise/ or contact Ted Milburn, Director of Franchise Development at franchising@wienerschnitzel.com.