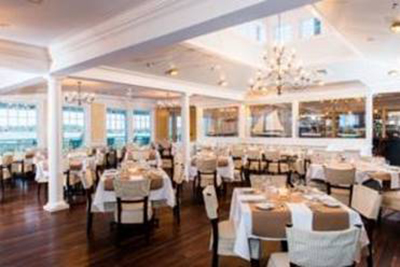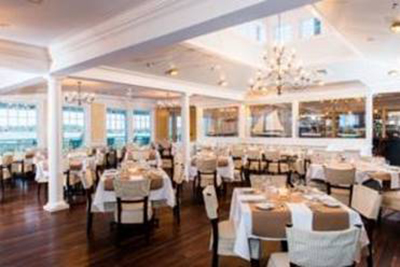 Harbor View Hotel is celebrating Mother's Day on Martha's Vineyard with festivities for all. In addition to the hotel's scrumptious Sunday brunch, the Edgartown Board of Trade is hosting its third annual Pink & Green Festival May 9-11. Those who are visiting the island for the weekend fun can enjoy a stay at Harbor View Hotel for rate of $249 per night.
While on the Vineyard, guests can treat Mom to an array of activities, including meals at Harbor View's own Henry's Hotel bar, featuring a menu of island-to-table cuisine; Edgartown's many shops and galleries; and walking trails perfect for exploring the island's flora and fauna. The hotel's convenient location puts it just steps from the weekend's Pink & Green festivities, including a cocktail contest, Cirque du Pink & Green at Donaroma's Nursery, and the Pink & Green Ball at the Field Club.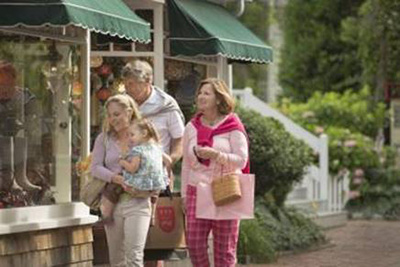 On Sunday morning, Harbor View Hotel will toast moms with a special brunch at its award-winning Water Street restaurant from 10 a.m. to 2 p.m., where diners can choose from a raw bar display, charcuterie and assorted cheeses, hot selections, and salads. During brunch, guests can also raise a glass to the winners of the Pink & Green Festival's "Mom of the Year" essay contest winners as they each read their essays aloud at 11 a.m. Brunch is $58 for adults and $28 for children 12 and under.
Brunch reservations are available by calling (508) 627-3761. To find out more about Harbor View Hotel or to reserve a room, please call (800) 225-6005 or visit www.harbor-view.com. For information on the Edgartown Board of Trade's Pink & Green Festival, visit www.edgartownboardoftrade.com.
Mother's Day Brunch Menu
Raw Bar Display
Honeysuckle Oysters With Spring Onion Mignonette, Bloody Mary Cocktail and Citrus
Duck Trap Smoked Salmon With Lemon and Grain Mustard Crema
Local Cheese and Charcuterie:
Selection of Vermont and Massachusetts Cheeses
Pâtés
Cured Meats
Lavosh and Honey
Preserves
Mustards
Chef's Brunch Station:
Mini Waffles and Omelets Made to Order
Carving Station:
Thyme and Pink Peppercorn Pineland Farms Ribeye Served With Fresh Horseradish Crema
Cold Selections:
Thimble Farm Greens With Hazlenuts, Tangerine, Fennel and Vinaigrette
Roasted Baby Spring Vegetables and Kale With Buttermilk Dressing
Lumachine Pasta With Olives, Feta Cheese, Radish, Cucumber, and Roasted Tomato Dressing
Spring Fruit With Melon and Citrus
Hot Selections:
Harbor View Hash Browns
Homemade Sausage
Applewood Bacon
Poached Eggs Served on a Toasted English Muffin With Parma Ham and Hollandaise
Vineyard Spring Stew With Quahogs, Wild Mussels and Cod in a Fennel Broth
Roasted Pastured Chicken Served With Roasted Spring Beets, Roasted Celery Root, Salad of Mizuna and Roasted Chicken Stock
About Harbor View Hotel
A beloved fixture on the Vineyard since 1891, the Harbor View Hotel offers luxury guest rooms and suites in the heart of historic Edgartown. From its broad veranda, the hotel boasts spectacular views of Edgartown Harbor, the Vineyard's premier sailing and yachting location. Its popular restaurants, Water Street and Henry's Hotel Bar, offer a casual, yet sophisticated atmosphere for island-to-table dining, utilizing the Vineyard's freshest ingredients. In 2012 Harbor View Hotel was named one of the "Top 50 U.S. Resorts" in Travel + Leisure's "World's Best Awards" issue, "Best Hotel on the Vineyard" by Martha's Vineyard Magazine and was named "Best Resort/Hotel" by Cape Cod Magazine's Gold Awards. The Harbor View is a member of Historic Hotels of America and is managed by Scout Hotels. For more information call (800) 225-6005 or visit www.harbor-view.com.