National Kale Day Becomes a Movement
October Event Expands with Key Partnerships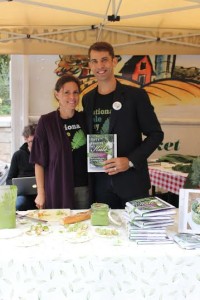 August 17, 2015; New York, NY— What began as a grassroots effort to celebrate the nutritional benefits of kale as a trending superfood, has grown into a worldwide movement. This year will mark the third annual National Kay Day on October 7, 2015.24In recent years, kale's popularity has grown in both supermarkets and on restaurant menus. In fact, Whole Foods Market now buys and sells more kale than all other greens combined and other retailers have reported triple digit sales increases. This growing interest in kale has growers and manufacturers excited about the opportunity to promote not just kale, but all leafy greens. Brian Cook, Director of Sales & Marketing for San Miguel Produce and sponsor of National Kale Day commented, "As growers, it's exciting to find meaningful ways to connect with consumers and build enthusiasm around a category and drive real sales growth. National Kale Day is proof that consumers are eager to be part of the healthy eating movement."
This year's celebration will include online and offline events, including signature events in New York City. The day will kick off with the kale army making an appearance on the TODAY Show plaza and hosting a kale tasting for media influencers. The day will continue with the founders celebrating a kale lunch with students at a local NYC Public Elementary School, then joining sponsor San Miguel Produce to kick off a Cooking with Kale series at Manhattan's Food & Finance High School and end with the signature kale party. Online events will include blogger engagement, giveaways and an afternoon Twitter party Q&A with Ramsey & Iserloh.
In addition, to consumer events, National Kale Day has touched 10 countries, retailers, restaurants and schools with some of the largest school districts in the country including New York Public Schools and Los Angeles Public Schools planning to serve up kale. Dr. Ramsey remarked, "I have been a proponent of brain foods like kale in my practice for years, and there is nothing more exciting than seeing the potential to reach kids early on in their lives and teach them about healthy foods in a fun way."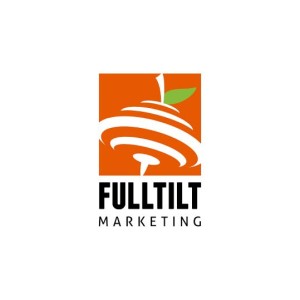 Melinda Goodman, Managing Partner of Full Tilt Marketing and produce industry advocate noted, "We're grateful for our sponsors who help to fund these communication and marketing activities reaching grassroots influencers across the country. The success of National Kale Day and every movement that promotes increased consumption of fruits and vegetables is a win." To date, some of the 2015 Kale Day sponsors include the San Miguel Produce, The American Macular Degeneration Foundation, FujiKale Simply 7 Snacks and EVEN Hotels.
To become a sponsor or learn more, contact Melinda Goodman at 414-469-5524 or email melinda@fulltiltmarketing.net.
To learn more about National Kale Day visit www.nationalkaleday.org
National Kale Day is a public event of grassroots volunteers established for the celebration and promotion of the health benefits and culinary versatility of kale.