With $250,000 Philanthropic Gift, Darden Offers More than 75 Students and Educators Opportunities to Pursue Rewarding Careers through Scholarships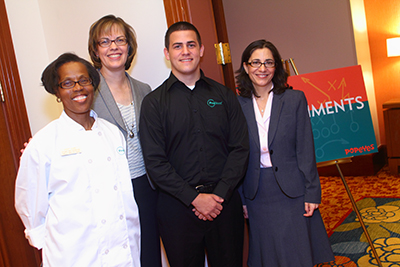 The National Restaurant Association Educational Foundation (NRAEF) announced today it received a $250,000 donation from Darden Restaurants and its charitable arm, the Darden Foundation. The donation includes $100,000 in scholarships for students enrolled in the NRAEF's ProStart program, a nationwide, two-year high school program that unites the classroom and industry to develop the best and brightest talent into tomorrow's restaurant and foodservice leaders. This commitment boosts Darden's support of the NRAEF to more than $750,000 over the past decade.
"Darden has been a steadfast supporter of the ProStart program for years. We are grateful for Darden's continued commitment to providing educational opportunities for both ProStart students and educators in support of the restaurant industry," said Rob Gifford, executive vice president of philanthropic initiatives for the National Restaurant Association Educational Foundation. "As we continue to develop the ProStart program to shape students' futures and meet the industry's need for a skilled workforce, we look forward to continuing our partnership with Darden Restaurants and the Darden Foundation to prepare students for rewarding, life-long careers in the restaurant and foodservice sector."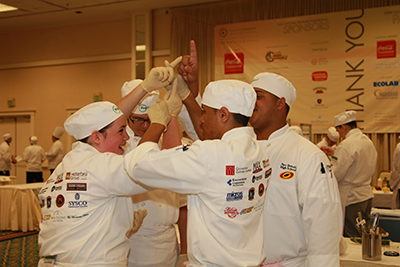 As a result of Darden's philanthropic support, in 2013, 30 ProStart students across 16 states each received $2,500 scholarships. Twenty-one additional students spanning four states received scholarships of at least $1,000 through their respective State Restaurant Associations.
In addition, Darden's donation supports the NRAEF's various engagement programs in 2014, including $100,000 to grow the NRAEF Summer Institutes nationally and $50,000 to fund 28 Summer Institute educator scholarships. The NRAEF's Summer Institutes are a series of weeklong, intensive workshops that provide ProStart educators with a forum to learn cutting-edge skills, which they can take back to the classroom.
"One of Darden's philanthropic focuses is on creating opportunity in communities we serve, which is exactly what the NRAEF provides through its various programs such as ProStart. No matter what a young person wants to do after high school — cooking, management, finance, engineering — there's a place for them in the restaurant industry, and ProStart serves as a foundation to create a rewarding career," said Bob McAdam, Darden's senior vice president of government and community affairs and an NRAEF trustee. "Our support of the NRAEF and ProStart will allow students and educators to pursue those opportunities through scholarships that support their continued education."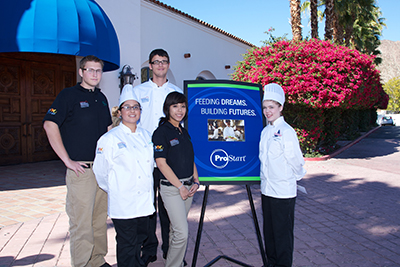 With national and local support from industry members, educators, the NRAEF and state restaurant associations, ProStart is taught in more than 1,900 schools across 48 states, Guam and U.S. military bases. This school year alone, over 95,000 students will participate in the ProStart curriculum. Many post-secondary schools in the nation recognize ProStart's Certificate of Achievement, which is awarded to students who complete both levels of the program and at least 400 hours of work experience, and award them with scholarships and advanced placement.
About the National Restaurant Association Educational Foundation:
As the philanthropic foundation of the National Restaurant Association, the NRAEF exists to enhance the restaurant industry's service to the public through education, community engagement and promotion of career opportunities. The NRAEF works to attract, develop and retain a career-oriented professional workforce for the restaurant industry. The restaurant and foodservice industry comprises 980,000 restaurant and foodservice outlets and a workforce of more than 13 million employees, making it one of the nation's largest employers. For more information on the NRAEF, visit NRAEF.org.
About Darden Restaurants:
Darden Restaurants, Inc., (NYSE: DRI), owns and operates more than 2,100 restaurants that generate over $8.5 billion in annual sales. Headquartered in Orlando, Fla., and employing more than 200,000 people, Darden is recognized for a culture that rewards caring for and responding to people. In 2014, Darden was named to the FORTUNE "100 Best Companies to Work For" list for the fourth year in a row. Our restaurant brands – Red Lobster, Olive Garden, LongHorn Steakhouse, Bahama Breeze, Seasons 52, The Capital Grille, Eddie V's and Yard House – reflect the rich diversity of those who dine with us. Our brands are built on deep insights into what our guests want. For more information, please visit www.darden.com.