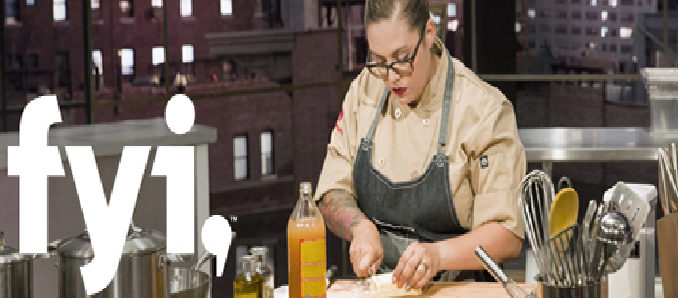 Man vs. Master" Premieres February 19 on FYI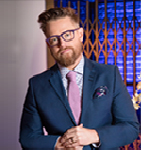 In "Man vs Master," unknown chefs working in the trenches of the food industry compete for the opportunity of a lifetime – a coveted apprenticeship with a world-renowned celebrity chef – but in order to win, they will have to beat the master in a face-off first. A rotating roster of culinary masters, such as; Art Smith, Elizabeth Falkner, Jonathan Waxman, Ming Tsai and Rick Bayless, will be featured in each episode. Richard Blais, an American chef, successful restauranteur and James Beard-nominated author hosts.
In each episode, three new emerging chefs will go head-to-head in challenges related to a master chef's specialty. After two intense rounds, only one chef will remain and face the same culinary icon whose dishes they have been emulating in a third and final challenge. The master and their potential protégé will compete in a final challenge, to be evaluated in a blind taste test by the one person that an executive level chef must still impress, an acclaimed food critic.
CLICK HERE TO VIEW THE PREMIERE EPISODE: "Whole Ball of Waxman"
CLICK HERE TO DOWNLOAD TRAILER
CLICK HERE TO DOWNLOAD PRESS IMAGES
The premiere episode features the pioneer of California cuisine, Master Jonathan Waxman, as he puts three potential protégés; Chef Conner, Chef Tiffany and Chef Michael to the test. They're tasked with elevating ground meat to a delicious dish and making a meal with as little ingredients as possible. In order to win, the final chef standing has to impress food critic Simon Majumdar with their mastery of four essential tastes; sweet, salty, bitter and sour.
"Man vs Master" is produced for FYI by Kinetic Content. Executive producers for Kinetic Content are Chris Coelen, Katie Griffin and Molly O'Rourke. Executive producers for FYI are Gena McCarthy and Jordan Harman.