Now Available At Participating Nationwide Locations
Delicious meatless burger made entirely from plants tastes just like the real thing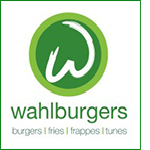 Wahlburgers, the better burger restaurant brand founded by Chef Paul Wahlberg along with brothers Donnie Wahlberg and Mark Wahlberg, has launched the Impossible Burger, now available nationwide throughout all participating Wahlburgers locations. The Wahlburger Impossible Burger is a 100% meatless option that is made entirely from plants and includes a four-ounce patty, smoked cheddar, lettuce, caramelized onions, chili spiced tomatoes and Paul's signature, house-made Wahlsauce.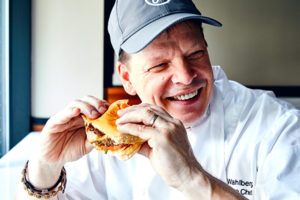 "Our customers have been asking for a delicious, meatless option and we are always looking for new ways to boost the Wahlburgers experience for our guests," said Paul Wahlberg, who visited Redwood City, California based Impossible Foods in 2017 and featured the Impossible Burger on the A&E reality TV show, Wahlburgers. "We're excited to announce our latest menu addition and can't wait for guests to taste the popular Impossible Burger with our very own Wahlburgers twist, that follows our restaurant's made-from-scratch philosophy and includes our signature Wahlsauce and the freshest ingredients possible."
"Paul and the team at Wahlburgers have been partners to us since adding the Impossible Burger to their Boston-area restaurant menus last fall," said Impossible Foods COO David Lee. "We're thrilled that their unique take on our burger will now be enjoyed by Wahlburgers' dedicated following of burger aficionados nationwide, offering a plant-based option for customers from coast to coast."
In development since 2011, the Impossible Burger cooks, tastes and smells like ground beef from cows — but is made entirely from plants. It is produced without hormones, antibiotics, cholesterol or artificial flavors. It uses about 75% less water, generates about 87% fewer greenhouse gases, and requires around 95% less land than conventional ground beef from cows. The Wahlburgers Impossible Burger is expected to roll-out nationwide across its locations in the coming months.
About Impossible Foods
Based in Redwood City, Calif., Impossible Foods makes delicious, nutritious meat and dairy products directly from plants — with a much smaller environmental footprint than meat from animals. The privately held company was founded in 2011 by Patrick O. Brown, M.D., Ph.D., formerly a biochemistry professor and Howard Hughes Medical Institute investigator at Stanford University. Investors include Khosla Ventures, Bill Gates, Google Ventures, Horizons Ventures, UBS, Viking Global Investors, Temasek and Open Philanthropy Project. wahlburgersrestaurant.com