Scales To Be Introduced at the International Restaurant & Foodservice Show of New York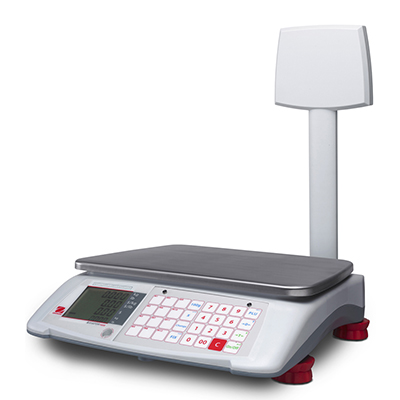 OHAUS Corporation, a leading worldwide manufacturer of food and retail scales, announces the launch of multiple new food scales for baking, foodservice, restaurant, and retail applications. OHAUS will introduce this new lineup of food scales in their booth (#1566) at the International Restaurant & Foodservice Show of New York taking place March 3-5, 2014.
The newest additions to the OHAUS food portfolio, which has been expanding consistently since the company's inception in 1907, include Valor 7000, Valor 4000, Valor 2000, and the Aviator 7000.The new Valor models are ideal for baking, food processing, portioning, restaurant and foodservice use, while the all-new Aviator 7000 price computing scale is designed for retail applications.
Valor 7000 compact bench scales, designed to support the efficiency and precision vital to the baking and foodservice industries, has four application modes which include weighing in lb, oz, lb:oz, kg, g, percent weighing for use in bakers' percentages, checkweighing, and accumulation of weight results. Additional features include programmable touchless sensors in the front and back of the scale which facilitate hands-free operation, dual backlit displays, multiple connectivity options, as well as a one second stabilization time. Additionally, Valor 7000 is NSF Certified, USDA-AMS Accepted, supports HACCP Systems, and is NTEP Certified and Measurement Canada Approved for legal-for-trade applications.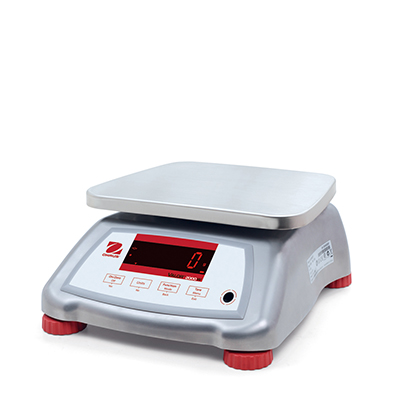 Valor 4000 and 2000 were developed to withstand the toughest foodservice and processing environments. The scales' protective features, including polycarbonate plastic or stainless steel knifeproof housing, FlowThru™ and IPX8 water resistant construction, protect them from damage. The scales also have a stabilization time of half a second and the largest dual LED displays in their class. Valor 4000 is NTEP Certified and Measurement Canada approved, while Valor 2000 is the best option for economical, yet reliable routine weighing. Both scales have the same food-safe design which is NSF Certified, USDA-AMS Accepted and supports HACCP-Certified systems.
Aviator 7000 advanced price computing retail scales have 24 pre-set keys and 100 PLU memory, large backlit LCD four-line displays, and provide fast operation and accurate weighing results for retail products that will be priced and sold by weight. Supermarkets, delis, candy stores and cheese shops, among many other types of retail locations, will benefit from the many features this cost-effective portable retail scale has to offer them and their customers.
For more information on the OHAUS portfolio of food scales, visit Booth #1566 at the International Restaurant & Foodservice Show of New York or visit www.ohaus.com.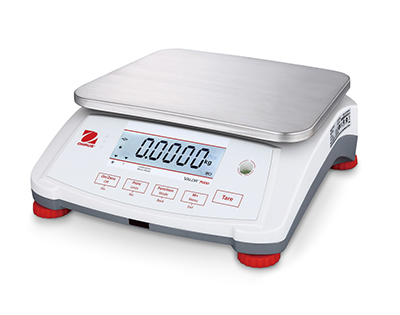 About OHAUS Corporation
Headquartered in Parsippany, N.J., OHAUS Corporation manufactures an extensive line of high-precision electronic and mechanical balances and scales that meet the demands of virtually any weighing need. The company is a global leader in the laboratory, industrial, and education channels as well as a host of specialty markets, including the food preparation, pharmacy and jewelry industries. An ISO 9001:2008 manufacturer, OHAUS products are precise, reliable and affordable, and are backed by industry-leading customer support. For additional information, contact OHAUS Corporation at 973-377-9000, or visit the www.OHAUS.com.