New York City's Chinese Cuisine Staple Returns to the Heart of Los Angeles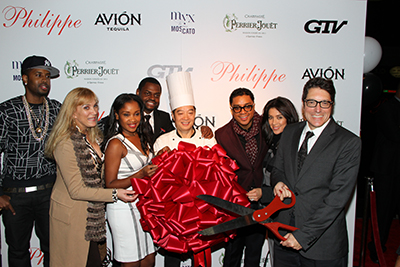 Philippe by Philippe Chow is proud to announce the expansion of its brand with its return to Los Angeles, Ca. The new location – in Beverly Hills – brings the New York staple back to the heart of Los Angeles, offering Chef Philippe Chow's award winning dishes that define the celebrity hotspot.
Since first opening the New York flagship in 2005, Philippe by Philippe Chow has paved the way for traditional Chinese cuisine fused with a modern twist. The namesake chef, with over 30 years of experience at the helm of the most sought-after kitchens over the world, draws upon his classical culinary training and extensive pedigree, to create dishes that are modern, flavorful and theatrical, such as Chicken, Beef and Shrimp Satay, Peking Duck, Glazed Spare Ribs, Nine Season Spicy Prawns, Mr. Cheng's Noodles and the Crispy Beef.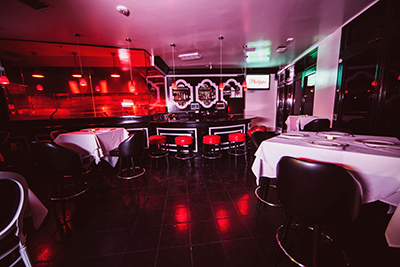 "Philippe by Philippe Chow is an impeccable partner for Merchants Hospitality and the Lure Group as we have personally been dining at the restaurant for almost a decade in New York City," says Merchants Hospitality Founder Abraham Merchants. "Philippe's sophisticated, upscale décor, vibrant energy and legendary fare can now also be experienced at a recently opened Beverly Hills location. We [Merchants Hospitality and The Lure Group] aim for global expansion with Philippe at Las Vegas, Dubai and London outposts in the near future."
Featuring delicious food and inventive cocktails, including The Philipptini, The Shanghai Philippe and the Midnight Mojito, Philippe's has played a pivotal role in the restaurant scene by creating an atmosphere that is both minimalist and stylish with impeccable attention to detail. Attracting a highly curated crowd of influencers and tastemakers, such as Oprah Winfrey, Robert De Niro, Jay Z and Beyonce, Anne Hathaway, Lady Gaga and more, the discerning diners make up a virtual "who's who" of the music, media and film industries.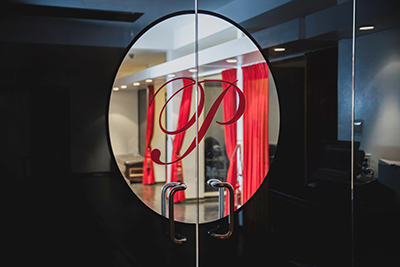 With a return to Los Angeles, Hollywood elite will flock to the world-renowned restaurant brand, as the Beverly Hills location features the critically acclaimed signature dishes of the flagship location plus a specialty cocktail program, created by mixologist Ray Ewers, designed to complement the variety of dishes. It also boasts Philippe's signature red, black, and white décor scheme that have welcomed fans since the brand's founding.
Philippe by Philippe Chow in Los Angeles is open daily for dinner from 5:30pm to 10:00pm and Monday through Friday for lunch from 11:30am to 3:30pm. The flagship location in New York serves dinner Monday through Saturday 6:00pm to Midnight and Sunday 3:00pm to Midnight, lunch Monday through Saturday noon to 4:00pm, and a Light Fare menu Monday through Saturday from 4:00pm to 6:00pm. For more information, please visit: www.philippechow.com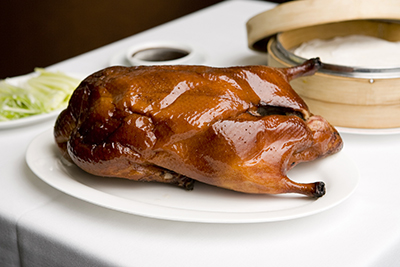 About Merchants Hospitality and Lure Group
Merchants Hospitality, founded in 1986 by Abraham Merchant and Richard Cohn, is a full-service food, real estate and hospitality company behind the brands Merchants NY, Merchants Cigar Bar, Neely's Barbecue Parlor, Merchants River House, SouthWestNY, Quality Burger, Pound and Pence Pub & Restaurant, Oaxaca Mexican Grill and Black Hound, among many others. In 2013, Merchants Hospitality joined forces with Aristotle Hatzigeorguou and The Lure Group, NYC's premiere multifaceted nightlife and entertainment group behind Beekman Beer Garden, Governors Beach Club and Slate. Together, these hospitality leaders have co-developed venues that offer unique, eclectic and cutting edge elements to the hospitality industry by combining their many years of experience and knowledge within the food, hospitality, restaurant, nightlife and entertainment industries. Merchants Hospitality and The Lure Group debuted their first project together with the launch of Watermark Bar at Pier 15 in May 2013, followed by Clinton Hall beer garden in August. Combining their synergies and individual talents, Merchants Hospitality and The Lure Group continue to grow their impressive hospitality portfolio with the addition of the Philippe by Philippe Chow brand and the recent opening of Philippe by Philippe Chow in Beverly Hills, California with plans to grow the brand around the United States as well as to international markets.