Nation's leading fast-casual pizza chain to serve free pies during Friday's grand opening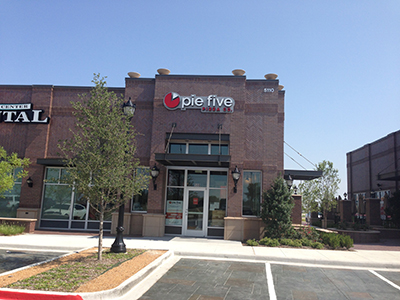 What's the only thing better than getting your own made-to-order personal pizza with all the fresh toppings you love for one low price in less than five minutes?
Try getting all the above for free!
That's what awaits pizza lovers at the grand opening of DFW's newest Pie Five Pizza at Alliance Town Center this Friday, December 6th. The nation's leading fast-casual pizza chain is opening its 13th Metroplex location at 3000 Texas Sage Trail,across from Hobby Lobby, at 11 a.m. Free pizzas will be given away from 5 p.m. to 8 p.m. Friday only at the Alliancelocation! (One free pie per customer. No purchase required.)
Josh Turner, general manager of the new Pie Five at Alliance, can't wait to open the doors of his restaurant, which is already causing a stir around the town center.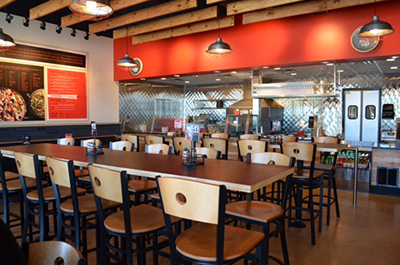 "People keep coming by and knocking on our doors and windows asking when we're going to be open," said Turner. "They've heard about Pie Five or been to one of our other locations, so they know what we're all about. That's what makes it so fun to work here, because once people find out they can make their own dream pizza with all the toppings they want for one great price – and get it in about five minutes – they become regulars. We're looking forward to making a lot of new friends here at Alliance."
At Pie Five, guests can choose from more than a million combinations of handcrafted pizzas and a variety of specialty pie choices prepared in less than five minutes on one of four crusts. The rapidly expanding chain is capitalizing on growing consumer demand for fresh dining options and artisan pizzas in stylish environments without the wait.
Prior to Friday's official opening, the Alliance restaurant will host private events to raise funds for the Tarrant Area Food Bank. Turner will present a check to a TAFB representative during a radio remote from the restaurant on KSCS 96.3 FM. Michelle Rodriguez will be at Pie Five from 5:30 p.m. to 7:30 p.m.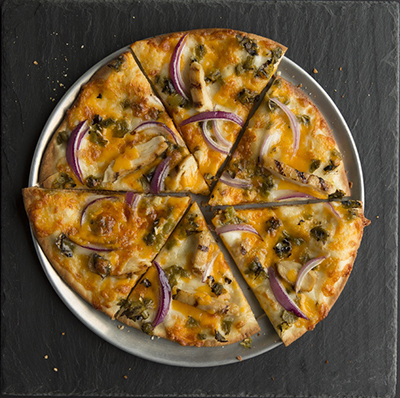 Pie Five Pizza Co., a subsidiary of Pizza Inn Holdings, Inc. (NASDAQ: PZZI), has been named a 2013 Top 50 Restaurant Brand of the Year, a 2012 Hot Concepts winner by Nation's Restaurant News and one of "10 Hot New Restaurant Chains from Established Brands" by Forbes.com.
With the Alliance opening, Pie Five will have 13 locations in Texas, two each in Kansas and Utah, and one in North Carolina. More than 110 announced franchise units are currently under contract in Florida, Kansas, Kentucky, Maryland, Missouri, Nebraska, North Carolina, Oklahoma, Tennessee, Texas, Utah and Virginia.
The Pie Five restaurant in Alliance Town Center will be open daily from 11 a.m. to 10 p.m. A complete menu and more information are available at www.piefivepizza.com.
ABOUT PIE FIVE PIZZA CO.
Pie Five Pizza Co. is a subsidiary of Pizza Inn Holdings, Inc. (NASDAQ: PZZI), headquartered in the Dallas suburb of The Colony, Texas. Pie Five is a trend-setting, fast-casual concept offering individual handcrafted pizzas with fresh ingredients made to order and prepared in less than five minutes. First introduced in 2011, Pie Five Pizza currently has 18 locations in four states with more than 110 announced franchised units under contract in 12 states. For more information, please visit www.piefivepizza.com, and find them on Facebook and Twitter.