New menu offers guests a treat "from the Italian side" and more.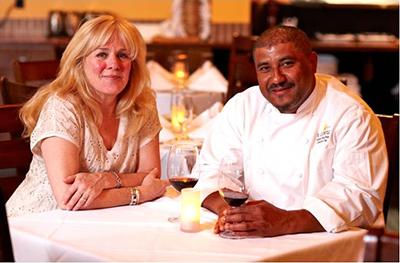 La Cosecha Bar + Restaurant's Chef Santos MacDonal highlights fall flavors with his new menu and includes a special treat for those who can't get enough of Il Cortile's Italian delicacies.
The new seasonal menu was expertly created with the freshest ingredients available from the surrounding local and regional landscapes providing a melody of exceptional homemade Latin fare incorporating fresh seafood, top quality meats and salads, as well as a special cocktail menu. Signature menu items for lunch include a special section labeled "From the Italian side" a gesture to Santos and wife Carole's first restaurant in Paso Robles, Il Cortile Ristorante. These menu items include the favorite: Il Cortile Lasagna and Flat Breads del Dia. For dinner, guests can expect items such as Pork Chop A La Brasa (grilled pork chop marinated in traditional Spanish spices, brushed with a pear honey glaze, served with roasted potatoes and a seasonal salad) and Cordero (braised lamb shank in a red wine sauce over white, sweet mashed potatoes).
The reason for the menu change?
"Santos is always coming up with new ideas to keep the menu fresh and interesting. This way, there can be an anticipation of what is to come and keep people wanting to see what is next," said Carole MacDonal.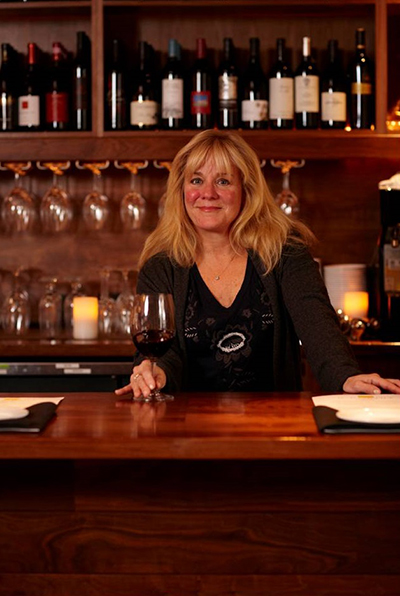 Husband and partner, Chef Santos added, "With all the great resources here in the Central Coast and the seasonal, specialty items we get from Italy, Spain and South America, I like to explore all the different flavors of each season and present dishes for our customers to enjoy and experience."
La Cosecha is quickly coming into its own after being open just over four months. It's known as the premiere spot for Happy Hour and Industry Night in town with a bevy of specially priced options. Of course all this is made easier due to its expansive and expertly crafted cocktail menu, credit to Mixologist Eric Carfagnini. With a fall theme, you will find libations like the Otono Espumantes, made with pear vodka, St. Germaine, cava, lime juice and simple syrup (on its way to being the fall favorite after stepping out from behind the spotlight of the Watermelon Thyme concoction that shined this summer). Another tasty drink is the Finders Mule, made with RE:FIND vodka, pineapple juice, lime juice and ginger beer – an uplifting twist on the traditional "Moscow Mule."
La Cosecha is located in downtown Paso Robles at 835 12th Street. The restaurant serves lunch and dinner seven days a week, and Brunch on Sundays in its contemporary dining room, as well as additional outdoor seating facing the park. La Cosecha offers off-site catering and hosts special events featuring local wineries, as well as participates in a number of local charities.
To learn more about La Cosecha Bar & Restaurant, please visit them on the web and find them on Facebook.