The Walnut Creek Store Will Be The First Of Three Upcoming Locations To Open In Northern California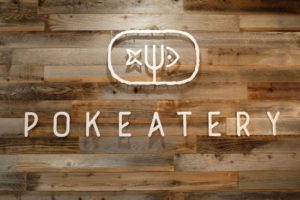 Pokeatery, the Bay Area-based build-your-own poké concept, has announced that their first franchised location will open by year's end in Walnut Creek, CA. The store is the first of three locations set to open in Northern California as part of a multi-unit deal with franchisees Gary Zhu and Julie Ren.
Pokeatery has gained much notoriety in Northern California for its authentic Hawaiian flavors and customizable poké bowls, brought to the mainland by restaurant industry veterans and founders Joann and Derek Chung. The husband and wife duo built Pokeatery's menu on a commitment to offering fresh, responsibly-sourced ingredients in all of their menu items. A few standouts are the build-your-own poké boxes (customer's choice of base, proteins, and unlimited mix-ins, sauces, and toppings), pokecado toast (whole wheat toast loaded with avocado, fresh poké, and a variety of topping options), and Dole Whip floats (pineapple soft serve in pineapple juice).
"We feel very fortunate to be expanding into new cities, like Walnut Creek, that are close to where Pokeatery got started," said Pokeatery owner and founder Joann Chung. "While our plans for expansion extend beyond California, it's wonderful to be well-received at home and to have local franchisees like Gary and Julie who are excited to be part of our growing company."
Pokeatery is partnered with Fransmart, the franchise development company behind the explosive growth of brands like Five Guys Burgers & Fries and Qdoba Mexican Grill, as their exclusive franchise development partner. Pokeatery is currently looking for experienced multi-unit foodservice operators to develop franchise territories in major markets. To learn about franchising opportunities Click Here.
About Pokeatery:
Inspired by the love of the Hawaiian Islands, Pokeatery founders, Joann and Derek Chung, wanted to bring some of their favorite flavors to the mainland, and offer a place where anyone could come and enjoy great poké bowls as a meal whenever they crave it. Pokeatery has taken the Hawaiian flavors of poké and updated with a modern California twist, offering several delicious varieties made with sashimi-grade Ahi, Albacore, Salmon and more. Their sustainably-sourced, quality seafood menu is complemented with quality produce and ingredients. Pokeatery offers a wide variety of bases, sauces and toppings, allowing customers to create customizable poké bowls in a fast casual atmosphere. For more information and menu details visit www.pokeatery.com.
About Fransmart:
Fransmart is the global leader in franchise development, turning emerging restaurant concepts into national and global brands for over 10 years. Company founder Dan Rowe identified and grew brands like Five Guys Burgers & Fries and Qdoba Mexican Grill from 1-5 unit businesses to the powerhouse chains they are today. Fransmart's current and past franchise development portfolio brands have opened more than 3,000 restaurants in 45 states and 35 countries. Fransmart and their partner brands are committed to franchise development growth—as of 2015, over 1,000 new restaurants are in development across their current portfolio.