PROVA D'AUTORE, A CHARMING ITALIAN RED WINE THAT BRINGS YOU IN THE UNIQUE HEART OF UMBRIA'S HILLS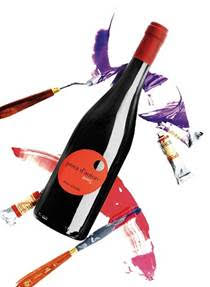 Smooth hills scrolling before your eyes, covered with sun tinged grass, while a refreshing breeze brings the memories of an ancient land. Open your eyes and find yourself tasting a glass of Prova d'Autore. A concentrate of Umbria's territory is what is running through your senses, expressing the best of Montepulciano, Sagrantino and Sangiovese grapes cultivated by Roccafiore winery in its bio-natural reserve, in this central region of Italy. A "open garden" of 90 hectars of vineyards, lawns and olive groves. This breathtaking landscape is also home to the resort, the restaurant and the wellness center hosted by the winery's property. The perfect place for a summer runaway or a week holiday where relax and silence meet the genuineness of local products and native grape varieties.
A magic land where the wise of long-time agriculture's meets the technological innovation, in order to respect the surrounding environment and achieve in wine the best of nature. A combination found in Prova d'Autore Umbria Rosso Igt, a wine that is increasingly loved by American consumers as well as Italians. In fact Roccafiore winery has improved the sales of the past year, with a growth of about 20% in the United States.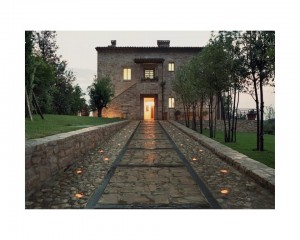 With its intense garnet red color, this wine has a powerful and elegant scent of red fruit and jam with sensations of cocoa, tobacco and leather. Well balanced between volume and smoothness, warmth and crispness, is rich and elegant on the palate with a distinctive spicy bouquet. These complex flavours and the full body are the results of a meticulous selection of the grapes, totally handpicked, and a maturation of 24 months in French barriques and 6 months in bottles. Charming and able to call to mind the unique land where it comes from, this wine is made in a limited production. You have been warned!
For those who want to stay in the region for a few days, the Roccafiore estate offers a resort surrounded by 90 hectares of gardens, vineyards and olive groves, which one can explore by walking along pedestrian paths that offer different colours and atmospheres according to the season. The 13 rooms of the residence are decorated with taste and refinement, each with a different design, with a spa and a restaurant .
During the summer, tourists can also take part in safaris through the vineyards to discover the "Jurassic Pork". This is an adventure tour in an off-road vehicle through the vineyards, with a visit to the farm where we rear the famous local breed of pig that has very ancient origins indeed. It is great fun for those of all ages and an opportunity to get away from city life and breathe in the atmosphere of the unspoiled countryside.