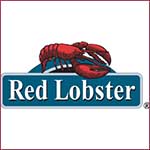 Today, Red Lobster® announced the grand opening of its newest restaurant in North Las Vegas, Nevada. Located at 1870 West Craig Road within the newly developed Craig Camino complex, the new Red Lobster brings high-quality, freshly prepared seafood to what has been deemed the 'North Las Vegas Restaurant Row.' This location marks the fourth Red Lobster restaurant in the Las Vegas area, allowing even more residents and visitors to enjoy the ultimate seafood dining experience.
The North Las Vegas location is the fourth restaurant to be built from the ground up in Red Lobster's new design prototype, featuring a lighter, brighter aesthetic and reflecting the brand's investment to enhance guests' experience. The new restaurant includes lounge seating and a contemporary bar with USB charging stations, along with pay-at-the-table technology. An electric charging station and a dedicated To Go pickup area are also available in the parking lot for guests' convenience, with the addition of curbside pickup for To Go orders rolling out in the coming months.
"Las Vegas is a one-of-a-kind city and we are thrilled to expand our presence within its thriving food scene to offer residents and visitors alike a seafood dining experience unlike any other," said Nate Mark, General Manager of Red Lobster North Las Vegas. "Our new, modern atmosphere provides the perfect destination to enjoy a high-quality, freshly prepared seafood dinner before a night out or our convenient To Go pickup area makes it easier than ever to enjoy delicious seafood right at home."
Red Lobster is committed to serving the local communities in which it operates. Red Lobster North Las Vegas welcomed its new neighbors with a 'Friends & Family' event earlier this week, where all proceeds generated from beverage sales were donated to the Las Vegas chapter of Project Access.
Red Lobster North Las Vegas is open Sunday through Thursday from 11am to 10pm and Friday through Saturday from 11am to 11pm. Red Lobster is continuing to expand its footprint by adding new units in rapidly growing cities in the U.S. and around the world. With this new location in North Las Vegas, and the recent opening of Red Lobster Deer Park on Long Island, NY, Red Lobster now has over 750 locations worldwide, with an additional location in Staten Island scheduled to open in early 2020.
Red Lobster also offers delivery options, providing guests with the convenience of ordering directly from www.redlobster.com straight to their door. Guests can earn points for dining, including through delivery orders, and redeem tasty rewards by signing up for Red Lobster's free app-based loyalty program, My Red Lobster Rewards℠, available for iOS and Android. To view the complete Red Lobster menu, find a restaurant location or to join the Fresh Catch News, visit Red Lobster's website.
About Red Lobster Seafood Co.
Red Lobster is the world's largest and most-loved seafood restaurant company, headquartered in Orlando, Fla. With a proud heritage and an even brighter future, Red Lobster is focused on serving the highest quality, freshly prepared seafood that is traceable, sustainable and responsibly-sourced. To learn more about Red Lobster's sourcing standards and where the seafood we serve comes from, please visit www.redlobster.com/seafoodwithstandards. With more than 50,000 employees in over 700 restaurants in the U.S. and Canada, and a growing international footprint, Red Lobster is more committed than ever to be not just the biggest seafood restaurant, but the best. To learn more, please visit http://www.redlobster.com or find us on Facebook or Twitter.