Five Tips To Host an Ultimate Summer BBQ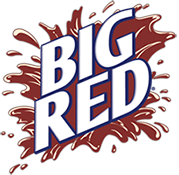 Renowned Pitmaster and "BBQ Pitmaster" Judge Big Moe Cason provides the top 5 tips/trends for hosting an Ultimate Summer BBQ. Cason competes at a national level for his delicious BBQ meals and is passionate about maintaining the integrity of BBQ by "cooking with authenticity, using simple recipes and honoring the history of BBQ." Big Moe has teamed up with Big Red Soda to share the best for hosting a backyard BBQ.
Make It Simple

Don't over complicate it. Barbecue doesn't need to be intimidating.
Use Your Weber Grill As A Smoker

Create a "Dual Zone" by placing the charcoal to one side of the grill and the meat to the opposite side so there are no flare ups.

Smoke Pork For Maximum Flavor

Try Pork Belly! "Bacon demands tend to peak during the summer" which is why pork bellies are now available in superstores such as Sam's Club and Costco not only butcher shops.
Pork Ribs cook for about 3 ½ – 4 hours at 250 degrees. Once they are done, use a probe from Walmart, Target, etc. to see when the ribs raise up to ½- ¾ of an inch. Another way to tell when they are done is to pick up the ribs with tongs and if they feel like they are about to crack or break in half, they're ready. Be sure to remove the membrane on the back of the rib before cooking so the back can absorb the flavors of the rub
Pork Loins cook for about 1- 1 ½ hours at 250 degrees. Once the meat reaches 143 degrees take the meat out and let it rest so it does not overcook and dry out.
Pork Steaks cook for about 2 hours at 250 degrees to cook and should be flipped over when there are 30 minutes left.

Make Big Moe's Simple Rub

Making your own rub is easy with Moe's simple rub of salt, sugar, garlic powder, and black pepper.
Moe also suggests the "8:5:2" ratio for a basic Texas rub. Eight parts of coarse ground black pepper, five parts of sea salt and seasoned salt and two parts of garlic salt.

Pair BBQ With A Big Red Soda

Big Red is the nation's most popular red soda and has always been a favorite pairing with the bold flavor of BBQ.
BIG RED'S BBQ ACROSS AMERICA PROMOTION KICKS OFF THE SUMMER
Big Red Celebrates their 80th Anniversary with BBQ and Summer Prizes, Including a Grand Prize Experience to Host the Ultimate Summer Backyard BBQ Party
Big Red, America's original and bestselling red soda, kicks off the grilling season and their 80th Anniversary with its "BBQ Across America" promotion. Known for its sweet and smooth flavor, Big Red drinkers love to pair the soft drink with bold flavors such as BBQ. Big Red will reward fans with BBQ-related prizes all summer long, from Memorial Day to Labor Day, including a grand prize Ultimate Summer BBQ Party for the lucky winner and 50 guests.
"Big Red and BBQ are the ultimate pairing. This summer we're inviting consumers to complement their backyard BBQs with the sweet and smooth flavor of Big Red and win iconic BBQ related prizes," says Big Red's SVP of Marketing Thomas Oh.
The grand prize winner and 50 guests will host their own Big Red Backyard BBQ Party. A BBQ Pitmaster will throw the ultimate BBQ experience in the winner's own backyard. Weber will deck out the backyard with a Weber Genesis Gas Grill, the Weber Smoker and the classic Weber Charcoal Grill.
Additional prizes include:
YETI Hoppers and YETI/Big Red Can Insulators
Big Red Washer Game Set from Victory Tailgate
Rufus Teague BBQ Sauces & Rubs
Big Red & BBQ branded T-shirts
To enter the contest, consumers need to buy 2 Big Red flavored products and take a picture of the receipt using a phone. Then text "Big Red" to the number 811811 and entrants will receive a text back with a link to a URL. Follow the link to upload a photo of the receipt.
Back by consumer demand, Big Red will also release the limited edition favorite flavor, Big Red Vanilla Float. This will be available in 20oz and 2 Liter packages in select markets.
ABOUT BIG RED
Big Red Inc. is one of the top 10 beverage companies in North America with a history dating back to 1937. Along with Big Red®, recognized as the number-one selling red soda, Big Red Inc. also markets beverage brands Big Red Zero®, Big Blue®, Big Peach®, Big Pineapple®, NuGrape®, and Nesbitt's® products. Distributed widely throughout the Dr Pepper Snapple Group, Independent Bottlers and Pepsi Beverages Company, consumers across the country enjoy Big Red Inc.'s beverages. For more information, please visit www.bigred.com.