Café Diplomatico set to cook up a delicious Taste of Little Italy record.

College Street landmark Café Diplomatico is calling out to the community to help break a festival record at this month's Mastro and San Daniele Taste of Little Italy, taking place June 16-18th.
For the past 20 years, the neighbourhood has celebrated Italian entertainment, culture and cuisine as festival goers have flocked to Café Dip for their infamous barbecued spiducci skewers. Since the very beginning of this traditional event, the Dip has sold nearly 250,000 spiducci and are looking to reach that record milestone this year.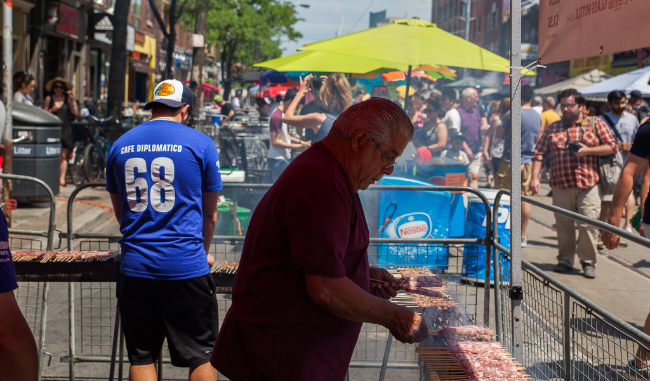 What is Spiducci?
Spiducci, also known as arrosticini, is an Italian street food originating from Abruzzo, typically made from lamb meat. The spiducci is also its own kind of BBQ, specifically designed for skewer-prepared cuisine.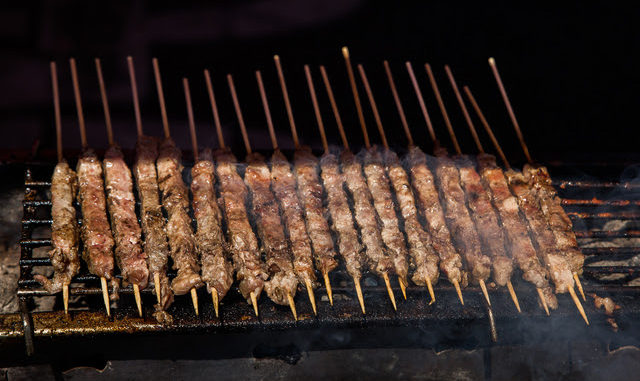 "The Taste event has been very important to Café Dip and Little Italy because it launches our patio season, it's a kick-off to summer and we get to showcase what's new and improved to hundreds of thousands of Torontonians"

Rocco Mastrangelo Jr
General Manager and Co-Owner
Attendees are invited to enjoy the future-record spiducci to be sold within Café Dip's street-extended patio which will be simultaneously hosting screenings for the start of the 2017 FIFA Confederations Cup, a team-neutral zone for soccer fans of all ages and jersey colours.