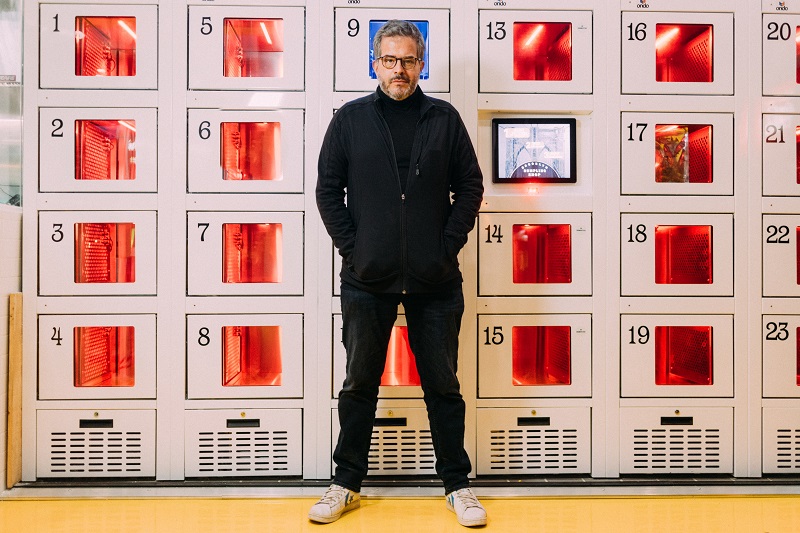 Like many others, Restaurateur and Entrepreneur, Stratis Morfogen pivoted during COVID and created the first-ever contactless dining experience in NYC in May 2021. Drawing inspiration from a menu item at his popular Manhattan based Brooklyn Chop House restaurants, Morfogen concepted Brooklyn Dumpling Shop – a 24 hour quick serve experience in the West Village using automat technology.
The Brooklyn Dumpling House name may give it away but Morfogen is not serving just any dumplings. All are created to be "bites" of your favorite sandwiches or other culturally-inspired tastes. To name a few, The Reuben, Philly Cheese, Chicken Parm, Bacon Cheeseburger, Crispy Pork and even a Peanut Butter & Jelly for the sweet lovers. There are Veggie options for the plant-based community which include the ever-loved Impossible Burger. The brand also recently launched Brooklyn Chop Chop Bowls – customizable entrees featuring Rice or Salad and protein options like Steamed or Crispy Chicken, Shrimp, or Plant Based Chicken. Guests can then finish off their bowls with a choice of sauces ranging from Kung Pao, Beijing, Sweet & Sour, Buffalo Ranch or Brooklyn Chop House's world famous Peanut Sauce.
The advanced AutoFlow technology makes the ordering process quite simple – walk up to the storefront, navigate the touch screen and place your order. Once the ticket pops out, an actual human (not a robot) makes your meal and the "automat" (think warm food locker with technology from ONDO and powered by Panasonic ) keeps your food hot and even disinfects the packaging. Pop open the automat, and within minutes, dinner or lunch is served. Even better, you can order from your mobile device, do a quick pick up via barcode scan and get back to your day.
In just one year, the company has announced 19 locations "coming soon" – according to their website. In an interview, Morfogen said, "We have 250 franchises sold already and are looking at a 100 unit deal in Dubai. What separates us from other franchises is that we are hands on from the build out through operations. We create an open forum with all of our owners so they can help each other succeed."
Outside of NYC, Morfogen intends on opening automat drive-thrus to simplify the experience even more. But for right now the NYC flagship location, located in the East Village, is paving the way for a fool-proof and automated hospitality experience around the world. In the meantime, while you wait for your own Brooklyn Dumpling Shop to pop up, they are now offering a line of mail-order products and will be selling their dumplings in Walmarts nationwide later this year.
You can read all about Morfogen's journey as an entrepreneur in his new book, Be a Disruptor, which was published in June this year.