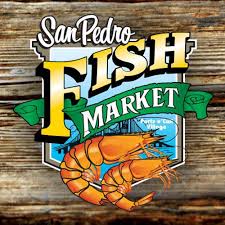 The San Pedro Fish Market is the "Top 10 Most Instagrammed Restaurants in America 2017" (Food & Wine Magazine) and we are proud to announce they are expanding throughout Southern California and we would love to invite you and a guest to dine and feature their first new expansion location called the San Pedro Fish Market Grille, with the Grand Opening happening in early May at the Palos Verdes Peninsula Center.
With millions served at the original San Pedro location making it literally California's busiest dining destination, we invite you to experience a complimentary seafood and cocktail experience at the new location and to meet Mike Ungaro who is the ringleader of LA's iconic San Pedro Fish Market and the man behind the hit docuseries "Kings of Fi$h," which has gained over 40 million views and was just nominated for a Webby Award. Mike is available to discuss the massive success of California's #1 restaurant, his secret family seafood recipes, 4 Guinness World Records, and what viewers can expect in the brand new season of "Kings of Fi$h" that chronicles Mike and his family opening three new restaurants in the next 3 months.
Please see the following link to view their recent KTLA story, that dives into the story behind their restaurant, and how their reality series helped to save the harbor. KTLA – San Pedro Fish Market Segment
The San Pedro Fish Market Grille specializes in high-quality seafood, prepared to your liking with their signature spices. For over 60 years, the family owned and operated Market and Restaurant has thrived on the LA Waterfront, becoming one of the largest restaurants in California. Now they're bringing years of experience, access to the freshest seafood, and unique flavors to our guests in a fun and exciting new format: the San Pedro Fish Market Grille. Enjoy your fresh fish and seafood the way you want it: grilled or fried, as a healthy salad, delicious taco, or try our World Famous Shrimp Tray. They also offer beer, wine, craft soda, and our signature Michelada.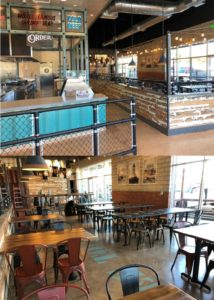 Featured on "Foodbeast" for the restaurant's world-famous mouthwatering "Super Tray," the San Pedro Fish Market and the Ungaro family attract not only LA locals, but people from around the world, including celebrities like executive chef and TV/Radio personality Tati Polo. The San Pedro Fish Market began their journey 60 years ago in the waterfront section of the Los Angeles Harbor. The founder Tommy was put in charge of the fish market when he was a teenager along with his cousin Henry. A live seafood section was developed where customers could pick their own Lobster and Crab and have it steamed fresh. Additionally, they developed their own smoked-fish recipe and garnered quite a following for Smoked Halibut, Salmon, Tuna, Cod, Swordfish, and many others. These were the first moves towards selling a cooked, ready-to-eat product and would eventually lead to their "World-Famous Shrimp Tray."