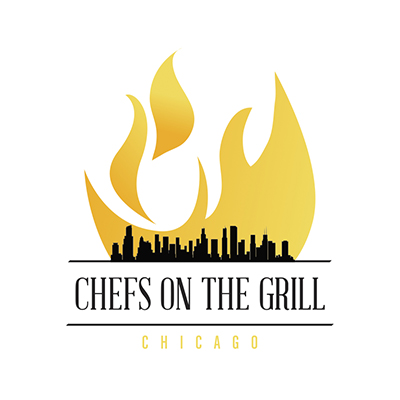 Celebrate the summer season with hot grills, cool drinks, live music and prizes, all in the name of charity. On Thursday, June 19, sixteen local chefs will compete in the seventh annual "Chefs on the Grill" event at The Plaza at Millennium Park. This fun, alfresco culinary extravaganza will benefit the Illinois Restaurant Association Educational Foundation's ProStart program. 

ProStart provides curriculum and scholarships for high school students interested in pursuing the culinary arts and management in the restaurant industry.
Each chef, assisted by two students from IRAEF, will create a grilled dish of their choice and attendees will taste samples and vote for their favorite. The winning chef will receive a Chefs on the Grill trophy, and of course, bragging rights until next year's event. In addition, participating restaurants will each provide a creative cocktail pairing and guests will be asked to vote for their favorite summer sipper. A second trophy will be awarded to the restaurant that produces the libation with the most votes. New to this year's event, guests will also enjoy a variety of local craft brews provided by Local Option, Ale Syndicate, Virtue Cider, Goose Island, Founders and Moody Tongue.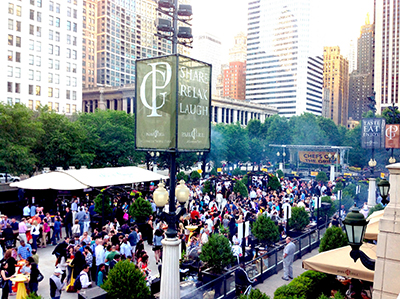 Live music by Chicago-based band "Murley" will begin at 6 p.m. and continue throughout the evening. A raffle will be held for such prizes as restaurant gift cards, hotel stays, spa packages, museum passes, event tickets and more. Raffle proceeds will benefit the Illinois Restaurant Association Educational Foundation's (IRAEF) ProStart program.
The $100 ticket price ($120 at the door) includes unlimited food, cocktail sampling, craft brews and one raffle ticket. Chefs on the Grill tickets may be purchased in advance at parkgrillchicago.com/events.
2014 Participating Chefs:
Park Grill – Chef Alfredo Sandoval
Tavern at the Park – Chef Rene Lorenzano
Old Town Pour House – Chef Paul Katz
SideDoor – Chef Vic Newgren
Howells and Hood – Chef Scott Walton
The Gage – Chef Pete Coenen
Chicago Yacht Club – Chef Jill Dedinsky
Zapatista – Chef Alberto Mendez
Flo & Santos – Chef Mark Rimkus
Twisted Spoke – Chef Mitch Einhorn
Tesori – Chef Andrew Deuel
The Chicago Firehouse – Chef Cesar Reyes
The Dawson – Chef Patrick Russ
Markethouse – Chef De'Ann Wellwerts
Frontier – Chef Brian Jupiter
Ani – Chef Shin Matsuda
About Park Grill
Park Grill is Chicago's award-winning destination restaurant, at the gateway to Millennium Park and along Chicago's world-class Michigan Avenue. Park Grill's cuisine and seasonal year-round entertainment make it an experience unlike any other in Chicago, or the country. Our Executive Chef brings a chef's interpretation to contemporary American cuisine, infusing it with unique Chicago flavor.
When you sit down at the restaurant, the outdoor alfresco dining, or the café, you can start a conversation, start a meal, start a business deal, or start a celebration. We hope your experience with Millennium Park starts here. For more information please visit www.parkgrillchicago.com