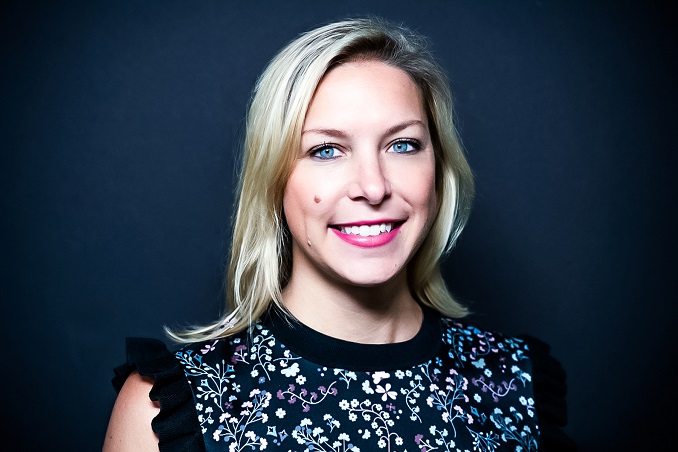 Smokey Bones CEO James O'Reilly has named Nichole Robillard as the new vice president of marketing. Nichole joins Smokey Bones with nearly 20 years of experience at top-tier national marketing and advertising agencies, leading integrated teams focused on driving growth for restaurant, retail and food and beverage brands.
Her food service industry expertise spans several multi-unit chains, including McDonald's, Chuck E. Cheese and Jamba Juice. She also co-owned a farm-to-table destination in Washington, D.C. called Beuchert's Saloon. Nichole has an MBA from Florida Atlantic University and brings a penchant for analyzing data to diagnose and solve business problems.
"Nichole is the perfect addition to our leadership team and will drive our marketing efforts for Smokey Bones as well as our delivery-only brands, The Wing Experience and The Burger Experience," said CEO James O'Reilly. "Her passion for the restaurant industry combined with her deep industry experience will serve both our team members and our guests well."
In addition to her restaurant experience, Nichole is obsessed with food, flavor, and trends. She earned three semi-professional culinary certificates, just for fun. Nichole and her husband reside in Fort Lauderdale, Fla., and will remain there as she transitions to Smokey Bones over the next few weeks.
"I am a huge Smokey Bones fan and regular guest. This position is a dream opportunity to combine my love of this brand and the restaurant business with my marketing background," said Nichole Robillard, vice president of marketing for Smokey Bones.
I am proud to join the Smokey Bones team and be a part of the brand they have revitalized over the last year," said Nichole Robillard. "I look forward to building on their momentum and am excited to get started."
Smokey Bones is a certified Great Place to Work, dedicated to fostering, cultivating and preserving a culture of diversity, equity and inclusion. The company is actively hiring for all positions in all locations and offers a fun environment, flexible scheduling, dining discounts, Day One benefits for all team members, CDC protocols for COVID safety, and more. Smokey Bones also offers career growth opportunities and is committed to helping employees reach their potential in the hospitality industry. For more information and to apply, visit the recruiting page https://apply.jobappnetwork.com/smokey-bones/en
About Smokey Bones
Smokey Bones is a full-service restaurant delivering great barbecue, award winning ribs, and good times in 61 locations across 16 states. Smokey Bones serves lunch and dinner, and has a full-bar featuring a variety of bourbons and whiskeys; a selection of domestic, import and local craft beers; and signature, handcrafted cocktails. We offer a variety of meats that are slow-smoked, fire-grilled, and available for dine-in, pick-up, online ordering or catering delivery. Smokey Bones is an affiliate of Boca Raton, FL based Sun Capital Partners. For additional information and a list of locations nationwide, please visit www.SmokeyBones.com. Smokey Bones, Meat is What We Do!