World's 2nd Largest Rum Named Official Spirit of the Florida Panthers and BB&T Center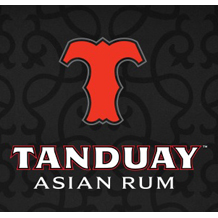 TANDUAY Asian Rum announced today that it will serve as the official house rum of Broward County's BB&T Center, operated by Sunrise Sports & Entertainment (SSE). Located in South Florida, the renowned arena is home to the Florida Panthers and plays host to some of the world's top musical and entertainment acts throughout the year.
TANDUAY Asian Rum will be designated as an Official Spirit of the Panthers and the facility, to be served at the many bars and lounges that exist throughout the venue, with a specialty cocktail featuring the rum to be available at select locations.
"The Florida Panthers and the BB&T Center are excited to welcome Tanduay Asian Rum to the SSE family of partners," said SSE President Michael R. Yormark. "We are thrilled to begin this partnership and are looking forward to helping Tanduay elevate their brand exposure to our large and diverse audience."
In addition to bar, lounge and menu placement, TANDUAY will be highlighted in the LED Ribbonboard and displayed on concourse signage and the center-hung scoreboard. The rum will also obtain visibility through various point-of-sale items throughout the facility, exposure on the outdoor marquee, advertisements in Panthers Game Day publications, and in multiple television and radio spots promoting the arena.
"Though TANDUAY is a globally recognized brand, the official U.S. launch just occurred this past July, right here in Southern Florida," says Steve Raye, Managing Partner of Brand Action Team, TANDUAY's marketing/PR agency of record. "By joining SSE in this partnership, TANDUAY hopes to display its commitment to the community that has already done so much to embrace it."
Available in two expressions, TANDUAY's flavors are artfully crafted from a blend of individual rums, making it the ideal base spirit for today's cocktail. TANDUAY Silver is aged for up to five years in charred oak barrels prior to blending and filtering, boasting a palate of coconut with hints of custard. TANDUAY Gold is a blend of rums aged up to seven years and presents flavors of vanilla and tropical fruits. With over 100 international medals to its credit in the last 40 years, TANDUAY Asian Rum is a highly decorated spirit. Most recently, it received accolades from U.S. judges, taking home the "Best in Class" Gold medal at the 2013 Rum Renaissance, held in April in Miami, Florida.
About TANDUAY Asian Rum
Founded in the Philippines in 1854, TANDUAY is the 2nd largest rum producer in the world, manufacturing over 18 million cases. TANDUAY boasts a multitude of accolades for its high quality rums, which have been perfected through a tradition of masterful blending established nearly 160 years ago. TANDUAY Asian Rum is now available in the U.S.— in Connecticut and South Florida—in two expressions: TANDUAY Silver and TANDUAY Gold. The rums are produced by Tanduay Distillers, Inc., a wholly owned and operated division of the LT Group. For additional information, visit www.TanduayUSA.com.