Created By: Sarah Heard and Nathan Lemley, Chef Owners of Foreign & Domestic in Austin.
Description: Make your guest's taste buds say "YES!" with the hottest ring recipe to come outta Texas. Seasoned with the trusted taste of Lawry's® Seasoned Salt, these fresh cake flour-based onion rings can make four tower servings from only 3 onions! Tears not included.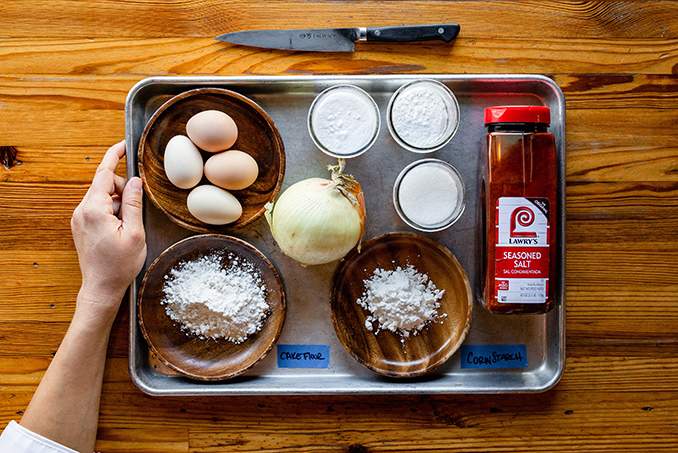 Yield: 4 Servings
Ingredients:
1.5 cups Cornstarch
1.5 cups Cake flour
1 tablespoon Sugar
1 each Egg
1 each Egg white
1 tablespoon Baking Powder
1 tablespoon Baking soda
3 each Onions
½ teaspoon Lawrys® Seasoned Salt, to taste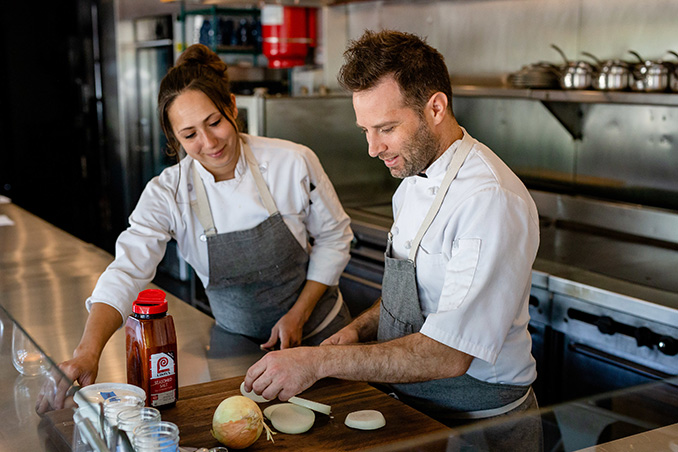 Instructions:
For the Tempura Onion Rings:
Set fryer to 375 degrees F.
Set up a circulator at 85 degrees Celsius.
Slice ¾ inch thick onion rounds.
Place onions in a single layer in a cryovac bag and vacuum seal them tightly.
Submerge onions in the circulator bath and cook for 60 minutes.
Remove onion rings from cooking bath, separate rings and place on drying rack.
Pat rings dry with paper towel.
Dip onion rings in tempura and drop one by one in the fryer and fry until golden brown.
Season with Lawrys ® Seasoned Salt.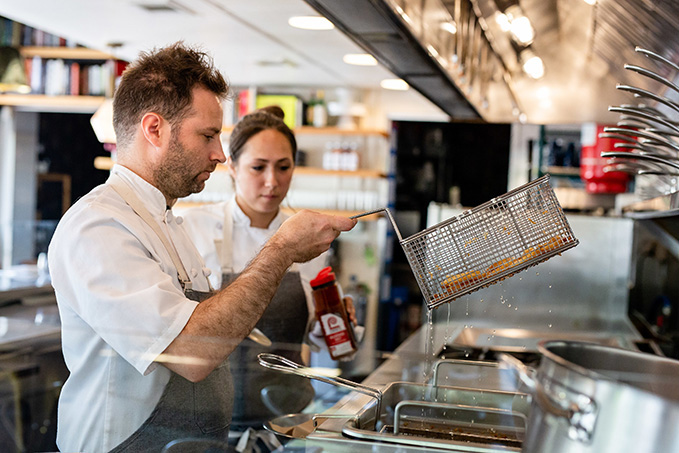 For Serving:
In a decorative manner, place the onion rings on a plate in the form of a small tower and serve.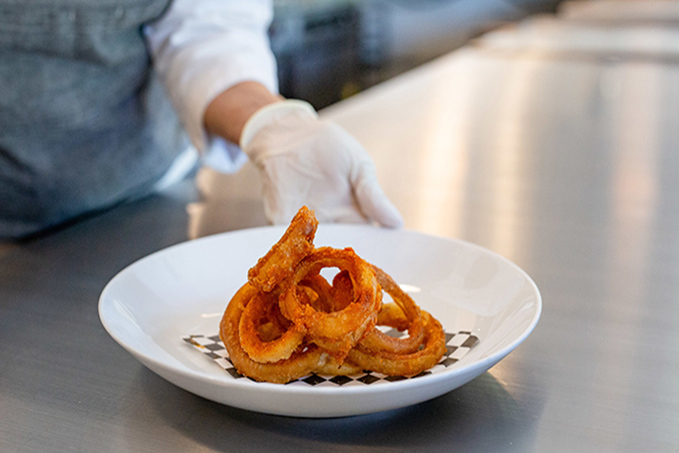 For more flavorful inspiration, visit: www.McCormickForChefs.com