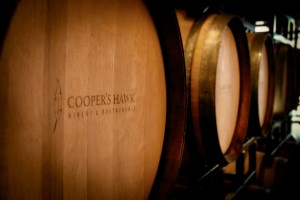 Tim McEnery is proof that the American Dream still exists. Tim McEnery, founder and CEO of Cooper's Hawk Winery & Restaurants, started his career as a dishwasher at the age of 11. He quickly worked his way up the ranks, managing a restaurant by the time he hit high school. He credits this early exposure to the restaurant industry with giving him the experience necessary to become general manager of Green Gardens Country Club, in the suburbs of Chicago, at the young age of 21.
Following college, he spent time working for Aramark in their specialty restaurant division and then later moved on to a management position at Lynfred Winery in Illinois. In 2002, after visiting a small winery in suburban Illinois, and noting the winery's lack of restaurant, McEnery became intrigued by the idea of a combined restaurant and winery venture. He later learned that at the time, only two such places existed, one in Napa and one in Michigan.
Nevertheless he didn't let that deter him and instead set out to learn everything about wine production, tasting room operations and the nuts-and-bolts of running a winery.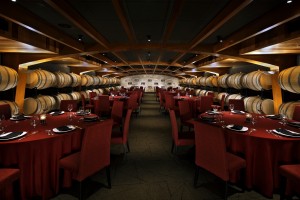 "I would wake up two hours before work every morning to work on my business plan, and at night I would make calls to potential investors and continue developing all of the details," says McEnery.
Not one to shy away from a challenge, McEnery defied critics and opened his first restaurant in October of 2005. Recently profiled in, The Wall Street Journal, for his daring business venture and Cooper's Hawk's unusual almond sparkling wine, McEnery has no plans on dialing back the tempo anytime soon. He's definitely one to watch as the business celebrates its 10 year anniversary to the tune of $121 million in revenue and as McEnery continues to expand his empire.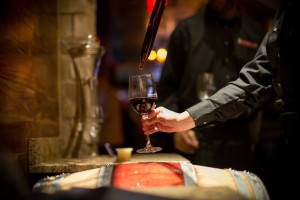 McEnery's venture has succeeded at a level that is unmatched in the industry. He has 18 restaurants spread across Illinois, Missouri, Florida, Wisconsin and Virginia- with 4 more on the horizon in 2015- for a total of 22 locations. With over 50 wine varietals and 200 wine awards ranging from their best-selling almond sparkling to their Cooper's Hawk Red, McEnery is appealing to a broad spectrum of consumers, all the while remaining loyal to his Midwestern roots.
This widespread appeal, serving solid food and making consistently good wine, is the key to McEnery's success. When you pair that with an exceptionally welcoming dining environment, you have restaurants people not only want to visit, but a place they want to return to.