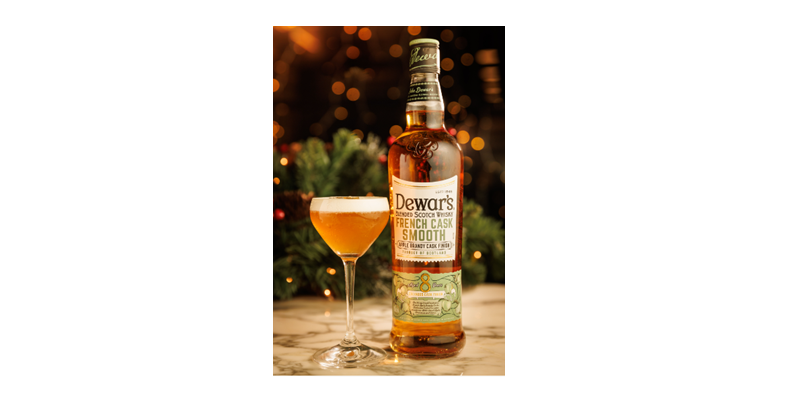 Before the champagne pops and the clock strikes midnight, you must toast to the old and make way for the new. Using unique and bright flavor profiles, elevate any get-together with these glamorous cocktails. Whether you want a decadent gold shine with the Stroke of Midnight or an elevated classic like the St~Germain Royale, each cocktail will curate the perfect au revoir to 2022.
Stroke Of Midnight
2oz Dewar's French Cask Smooth
0.5oz Honey Syrup
Hand Whipped Cream Float
Garnish – Gold Leaf
Glassware – Coup
The Royale
¾ oz St-Germain Elderflower liqueur
5-6 oz Champagne
Blackberry To Garnish
Method: Pour elderflower liqueur into a chilled champagne glass. Top with Champagne. Light stir. Garnish with a blackberry by placing on the rim of the glass.
City Sparkle
1 oz Bombay Sapphire Gin
.5 oz Noilly Prat Original Dry Vermouth
.5 oz Elderflower cordial
.5 oz Fresh apple juice
2 oz Chilled ginger ale
Garnish: Gold leaf, pineapple leaves, green food paint
Green Food Paint: 100G Glucose, 1 drop of natural green food coloring
New Year's Kiss
.5oz Mezcal
1.5oz Santa Teresa 1796
.5oz Averna
.5oz coconut water
.25 cinnamon
Method: Build in a glass and stir on a King Cube