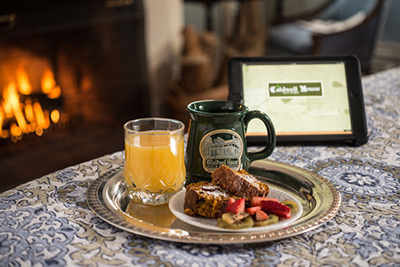 The Caldwell House Bed and Breakfast is offering guests the chance to drink and dine responsibly this Spring with its White Glove Wine Getaway. Now guests traveling in the area for the annual Shawangunk Wine Trail Pasta Primo Vino event may sip and savor regional wines and pasta dishes at up to 14 wineries and leave the driving to their designated chauffeur. Pasta Primo Vino takes place April 12-13, 2014.
"Every year we see a lot of guests excited about Shawangunk Wine Trail but unable to finish their trek," said Dena Finneran, who co-owns the award-winning country inn with her husband John. "This time we're creating a getaway for adults who want to sample wine at all the wineries while leaving the driving to someone else."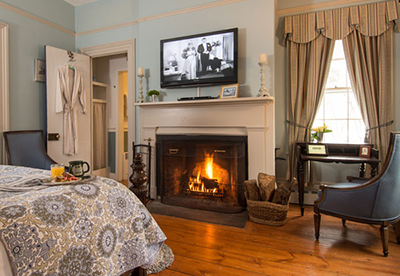 Guests who reserve the White Glove Wine Getaway will begin their day shortly after breakfast. A pre-planned itinerary – chosen to maximize the number of winery visits each day will begin at a nearby winery where they'll each receive a souvenir wine glass, then they're off – in groups of eight to 10 people in a limo from winery-to-winery, complete with a cooler stocked with refreshments. Every winery will have sampling of four handcrafted regional wines accompanied by a delicious pasta dish, courtesy of Barilla Pasta.
"Pasta Primo Vino is such a spectacular event," said Randy Maduras, Executive Director of the Shawangunk Wine Trail. "It's a special way to usher in the Spring, especially this year after so much snow."
The wineries participating in the Shawangunk Wine Trail Pasta Primo Vino event include: Adair Vineyards, Applewood Winery, Baldwin Vineyards, Benmarl Winery, Brimstone Hill Winery, Brotherhood Winery, Clearview Vineyards, Demarest Hill Winery, Glorie Farm Winery, Palaia Vineyards, Robibero Winery, Stoutridge Vineyard, Warwick Valley Winery and Whitecliff Vineyard.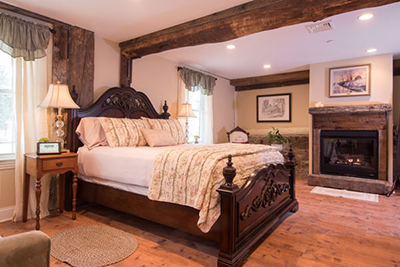 The White Glove Wine Getaway (for groups of 8-10 people) includes:
2-night stay at the Caldwell House Bed and Breakfast
2 -day admission to the Shawangunk Wine Trail Pasta Primo Vino event
Complimentary three course gourmet breakfasts
Limo fully stocked with revitalizing refreshments
Designated chauffeur
Free WiFi at the inn so you can brag on social media
Package $879 per couple plus tax for a 2-day tour
Optional: 1-day wine tour and all of the above: $759 per couple plus tax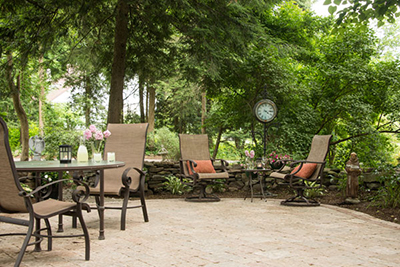 For additional information or larger groups contact the Caldwell House Bed and Breakfast at visit www.caldwellhouse.com.
About Caldwell House
The Caldwell House Bed and Breakfast is a multi-award winning member of the prestigious Select Registry and Diamond Collection groups of Inns. Located in the heart of the Hudson Valley– close to the United States Military Academy at West Point, the Storm King Arts Center, Brotherhood Winery (and many of the Shawangunk Wine Trail Wineries), and the Woodbury Premium Outlet Mall. Some of the Hudson Valley's most beautiful hiking/biking trails are within walking or easy driving distance. Built in 1802, this historic inn is full of many original features, antiques and original paintings, as well as modern amenities. Each guest room includes its own private full bath (several with Jacuzzi tub for two), smart TVs with Netflix/Hulu, free Wi-Fi Internet access, individual room temperature controls, iPads and more.
The Caldwell House Bed and Breakfast is located at 25 Orrs Mills Road, Salisbury Mills, NY 12577. For more information please visit www.caldwellhouse.com and find them on Facebook.