US Foods First Customer App Make Business Operations Even Easier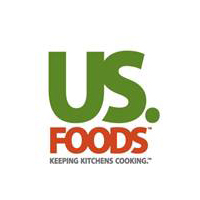 US Foods today introduced its new mobile application that puts interactive ordering tools at the fingertips of its customers. Understanding that foodservice professionals don't often keep traditional business hours and regularly juggle many job demands, the new app allows US Foods customers to create orders, track deliveries and manage invoices, all from their smartphone or tablet at any time of the day.
"While other apps exist in the industry, the utility and seamless integration of the US Foods mobile app goes above and beyond anything currently available," said Stuart Schuette, chief operating officer at US Foods. "This app makes it easier than ever before to be a US Foods customer and is another way we are staying true to our commitment to innovation."
The new US Foods mobile app was developed based on customer insights and provides restaurateurs and foodservice professionals with convenient account access anytime, anywhere. Available for download through iTunes and Google Play, customers can seamlessly review their account and manage their food orders 24/7 through both the app and the company's online ordering site, USFood.com. Additionally, if a customer begins an order on the USFood.com website, it can be viewed and completed through the mobile app.
"My first time using US Foods Mobile saved me 45 minutes," said Kirk Iverson, executive chef at Adventist Heath Portland. "One of the best software tools I have used for order entry."
Designed with ease of use and speed in mind, US Foods Mobile features many convenient features such as real-time order synching, voice inputs, barcode scanning and nutritional filters. With US Foods Mobile, customers can quickly and easily:
Create and edit orders
Track the status of their deliveries
View and search our entire product catalog, including images and nutritional information
Access and share invoices
In addition to the app's many useful tools, it provides helpful tips to ensure each user can easily navigate its features. From navigation hints to English and Spanish language options, users can get things done quickly with these helpful features.
To learn more about US Foods Mobile, log on to www.usfoods.com/mobile. Click here to see the app in action.
About US Foods
With approximately $22 billion in annual revenue, US Foods is the 10th largest privately held company in America. As one of America's great food companies and leading distributors, US Foods is Keeping Kitchens Cooking and making life easier for more than 200,000 customers, including independent and multi-unit restaurants, healthcare and hospitality entities, government and educational institutions. The company offers more than 350,000 products, including high-quality, exclusive brands such as the innovative Chef's Line, a time-saving, chef-inspired line of scratch-quality products, and Rykoff Sexton, a premium line of specialty ingredients sourced from around the world. The company proudly employs approximately 25,000 people in more than 60 locations nationwide. US Foods is headquartered in Rosemont, Ill., and jointly owned by funds managed by Clayton, Dubilier & Rice Inc. and Kohlberg Kravis Roberts & Co. Discover more at www.usfoods.com.