USATT 2017 Is Here!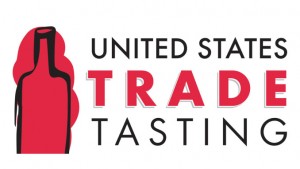 On May 16 & 17 at the Metropolitan Pavilion, join over 2,000 trade show visitors, that include buyers, importers, distributors and retailers and 132 exhibitors at a high-energy, global conference in New York City that has been designed to inspire and empower you with the best ideas from all over the world of how to market, sell and grow your business. It's brought to you by Beverage Trade Network (BTN), the leading platform connecting the global beverage industry.
At a stunning event space in the heart of New York City, you'll have the chance to meet wine, beer and spirits exhibitors from over 20 countries. At a special two-day Grand Tasting during the event, you can check out the latest offerings from: Black Horse Liquors, Casal Branco, Clos Malverne, Doolhof Wine Estate, Hammeken Cellars, Kingston Estate Wines, Mezcal Nucano, Park Street, Quinta da Alorna, Reynolds Wine Growers, Swiss Mountain Spring and Vodquila.
You'll also have a chance to network with12 globally-recognized keynote speakers, including top thinkers from Beverage Media, Bevology, International Wine & Spirits Research, JF Hillebrand and Newman Wine.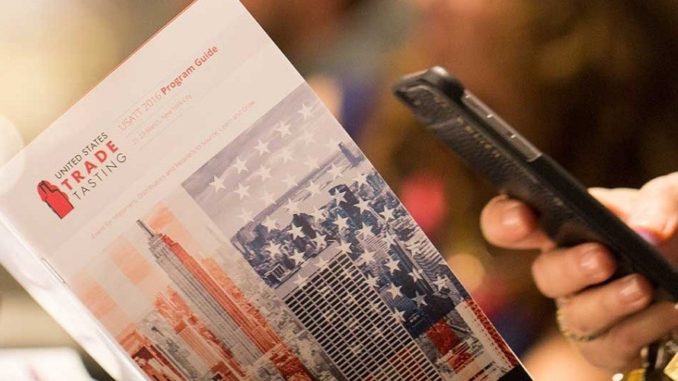 Here's what you can expect in New York…
Incredible networking opportunities: You'll experience two full days of learning and networking with some of the brightest minds in the wine and spirits industry. There will be extensive networking opportunities throughout the event, including USATT Office Hours, where you can have your specific questions answered by experts.
Best-in-class content: We've set up a speaker schedule of 12 TED-style talks that will challenge your view of the wine and spirits industry. In addition, we have a full slate of 3 masterclasses, where you can learn more about the wines of up-and-coming wine destinations such as China or Tejo in Portugal.
A peek ahead at new products: One special feature of this year's show is Unique and Innovative Products (UIP), where you will be able to learn about new wine and spirits offerings before anyone else. Buyers will get a chance to look at new and innovative brands and concepts from all over the world in one dedicated area at the show. Suppliers will get key buyer feedback to help plan their go-to-market strategy.
And it's all brought to you in New York City, the entertainment and restaurant capital of the world. In addition to all the structured networking events planned for the event, there will be plenty of unstructured opportunities to meet after the show at some of New York City's iconic bars and restaurants. The show's location gives you easy access to Chelsea, the Flatiron District, Union Square and Greenwich Village.
See what's on at USATT 2017.
Here's why you should attend this conference…
You will learn proven techniques for entering the U.S. market: If you are looking to grow your distribution in the U.S. market, you will have plenty of opportunities to connect with distributors, importers and retailers. Moreover, each of the12 TED-style talks have been geared to the specific needs of brands looking to enter the U.S. market. The focus is on practice, not theory.
You will get valuable feedback on how to speed your time to market: Not only will you get insights from fellow conference attendees, you will also have opportunities to mix and mingle with 2,000+ trade show visitors who are attending the Grand Tasting event. This is a unique opportunity to see what sophisticated New York wine and spirits connoisseurs think of your product.
You will build awareness of your brand: A new free program for USATT exhibitors, called Show Deals, will help you drive more traffic and close more business during the event. Show deals are two-day discounts for attendees of the show from the beverage industry. These specials are only available at USATT 2017 and provide a strong incentive to close business during the event.
You will meet the world's newest wine and spirits brands: This year's show is a truly global event, with exhibitors from over 20 countries. As part of our focus on bringing you the very best from all over the world, attendees of the USA Trade Tasting show will also have a unique opportunity to learn all about Chinese wine regions and varietals, including the elegant wines of Chateau Rongzi.
See the agenda and the full speaker line-up at this year's Conference.
What Makes This Event Unique?
In addition to bringing together some of the most talented and experienced professionals in the wine and spirits industry, the USATT 2017 event offers:
#1: Valuable, actionable content – We have worked with each of the presenters to make sure that their content is specifically focused on practical insights that you can use immediately to grow your business. In addition to session panels, there will be Masterclasses and Office Hours where you will have close one-on-one interaction with top industry experts.
#2: Extensive networking opportunities – As much as this event is about learning and gaining practical insights, it's also about networking and connecting with importers, distributors, retailers and members of the media. You will walk away from this event with priceless professional connections.
#3: A New York City location – Everything is more exciting in "the city that never sleeps." New York provides a vibrant, energetic setting for the two-day event. If you want to meet up later with connections you've made at the show, you can discuss business at some of the world's most iconic restaurants.
#4: Full access to the content of the show including EVERY session – We understand that you may want to spend time on the trade floor of the Grand Tasting during part of the show, or may be involved in meetings while some of the sessions are going on. That's why we will be providing each attendee full access to all of the great content at the event, including video and social media highlights.
#5: A focus on innovation – USATT 2017, in many ways, is a global test marketplace. And this event helps to capture that feeling by offering you early access to Unique and Innovative Products (UIP), as well as an early look at new products available for importers and distributors from over 20 countries.
Plus, did we mention… this event takes place in New York during springtime – perhaps the best time of the year to visit the most dynamic and high-energy city in the world?
Get your USATT Conference Pass today.