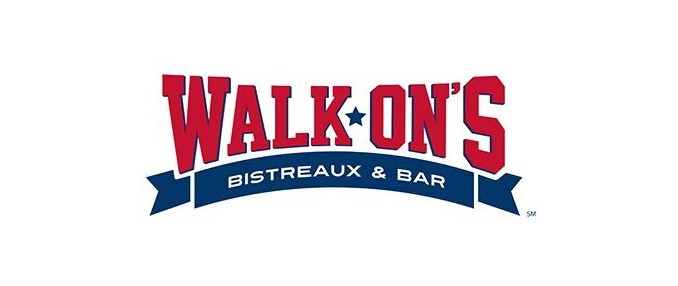 Walk-On's Executes Deal to Expand in 5 Southern States
Development agreement to bring 8 restaurants to Ala., Fla., La., Miss. and Tenn.;more than 50 franchised locations now in pipeline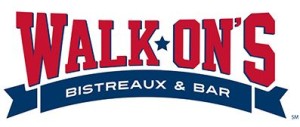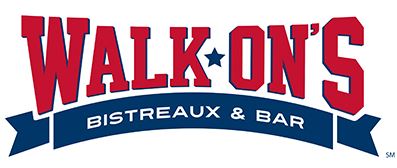 The "#1 Sports Bar in North America" is about to get a whole lot bigger.
Walk-On's Enterprises co-founder and owner Brandon Landry announced today that the company has executed an Area Development Agreement (ADA) for eight restaurants across five Southern states with The Shane Morrison Companies, a commercial real estate firm owned by Louisiana entrepreneur Shane Morrison. The company broke ground on its first Walk-On's Bistreaux & Bar franchise location in Zachary, La., in early June.
The agreement will introduce the Walk-On's brand to eight new markets across four states, including Auburn and Tuscaloosa, Ala.; Gainesville, Pensacola and Tallahassee, Fla., Gulfport, Miss.; and Knoxville and Nashville, Tenn. Morrison will likewise further expand the chain's footprint in its home state of Louisiana. With these and other recently announced commitments, Walk-On's now has more than 50 franchise locations in its development pipeline.
"There simply is no sports bar brand like Walk-On's, given its unique combination of outstanding Louisiana-style food, family-friendly atmosphere and incredible service," said Morrison, an LSU alumnus. "We are excited to be part of this growing organization and look forward to opening in these great new markets."
Morrison owns and operates company-owned units of Santa Fe Cattle Company, Cody's Original Roadhouse and Celebrity Theaters, as well as the commercial real estate company that bears his name.
"I am impressed with Shane's business acumen and how he has gone about building his successful organization," said Landry. "He and his team are constructing a beautiful Walk-On's in Zachary, and I am thrilled that he will also be leading our charge into these new markets, where I have always believed our brand would flourish."
Walk-On's is renowned for its signature menu featuring a taste of Louisiana served up in a game-day atmosphere by America's Cheerleaders, who make sure every guest feels welcome.
"We are excited to bring Walk-On's to these new states with Shane and his team," said Scott Taylor, Walk-On's Enterprises President & COO. "Shane is a seasoned restaurant operator and real estate expert, so we know our brand is in excellent hands as we widen our footprint across the south."
Baton Rouge-based Walk-On's – voted "Best Sports Bar in North America" by ESPN – now has nine locations: three in Baton Rouge, one each in New Orleans, Lafayette, Houma, Shreveport and Lake Charles, La., and one in Lubbock, Texas. Other locations are on the way in Zachary, Covington, Alexandria, Bossier City, Metairie and Ascension Parish, as well as Dallas/Fort Worth, Houston, San Antonio, Tyler and South Texas. Several additional markets across the Southern United States are likewise on the drawing board.
In May 2015, New Orleans Saints superstar Drew Brees and his wife, Brittany, bought into Walk-On's Enterprises as co-owners. Drew pointed out that Walk-On's is "a great place to bring my family, teammates and business colleagues" and that they were excited to help "expand the brand across the nation."
To inquire about franchising opportunities, qualified applicants may contact Scott Taylor at franchise@walk-ons.com.
For a complete menu and more information, visit WalkOnsEnterprises.com.
ABOUT WALK-ON'S ENTERPRISES
Walk-On's Enterprises is arguably the most distinctive restaurant company in America. Its concepts are fresh, fun and original, from Walk-On's Bistreaux & BarSM – voted ESPN's "#1 Sports Bar in North America" in 2012 – to Happy's Irish Pub and Walk-On's Catering. Additional growth lies ahead, as the company expands on its winning combination of delicious, affordable food and drinks presented in an uncommonly warm and friendly atmosphere. For more information, visit walkonsenterprises.com, or contact Ladd Biro at Champion Management at lbiro@championmgt.com or 972.930.9933.