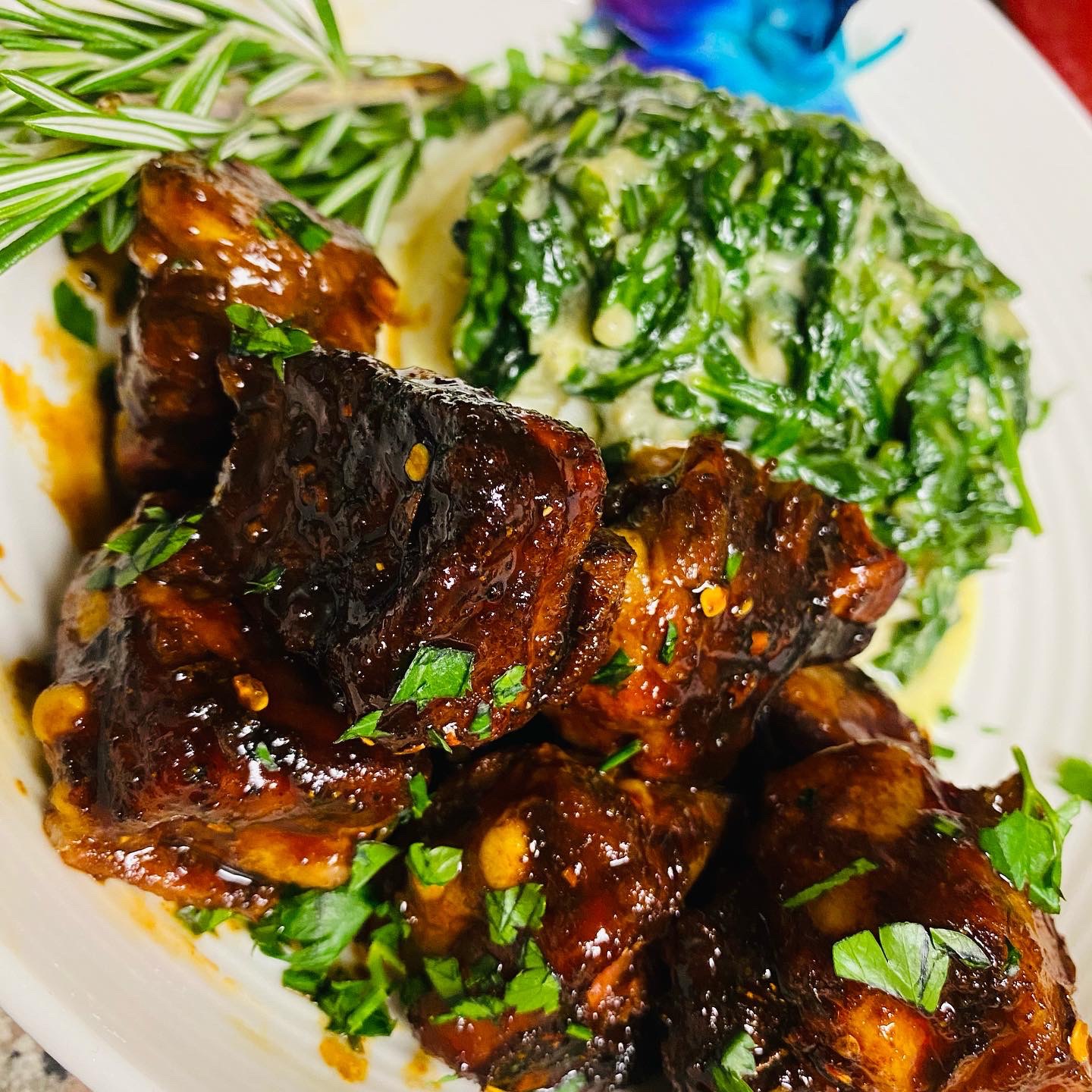 All "Way's" Cookin Catering, LLC is a local full service owned catering business in the Washington, D.C., Maryland,
and Virginia area since 2006. Waynette Lovelace (Chef Way), the CEO and Founder, is affectionately known in Alexandria, VA as "Way".
Waynette developed an early interest in the kitchen with her grandmother and great
grandmother as they picked fresh herbs from the garden to prepare meals for their large
family. She witnessed the craft of her elders preparing meals. When she was growing
up, Waynette prepared family meals for her three younger siblings while her mother worked two jobs.
As a young adult, Waynette started preparing meals for her girlfriends and at small
family events, which ignited their taste buds and rapidly increased requests for her
special culinary skills. Her catering business was birthed from sitting at the table with her
girlfriends who were enjoying one of her meals. They fondly named her business 'All
Way's Cookin.'
Chef Way learned how to use the freshest of ingredients from the gardens of her grandmother and great grandmother which is the base of her cooking style. Waynette is a self-taught chef, and gained additional training in Washington, D.C., in 2013. Past clients have included: for State and Federal government agencies, catering services for churches, and specialty meals for clients with restricted diets. Chef Way has experience with holiday events, sororities and fraternities' events, weddings and much more.
You can contact Waynette at 'All Way's Cookin' at www.allwayscookin.com or email her
at Chefway@allwayscookin.com.