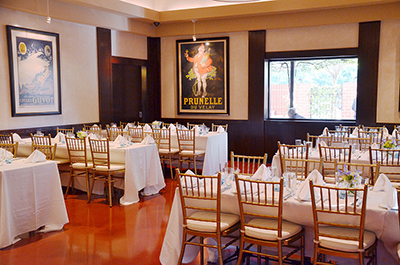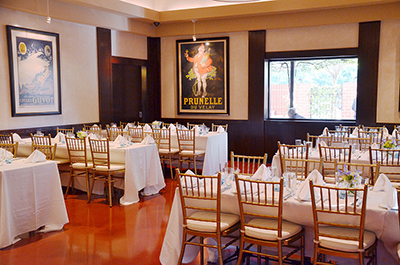 Weathervane Restaurant and Patio at Southern Season announced today that it has been named a winner of OpenTable Diners' Choice Awards for the Top 100 Best Brunch Restaurants in America. The list of winners is derived from more than five million reviews submitted by OpenTable diners for more than 19,000 restaurants in all 50 states and the District of Columbia.
"We are honored to receive this support from OpenTable diners," said Dave Herman, President of Southern Season. "In our restaurant, store and cooking school we thrive on customer service and an acknowledgement like this – from our customers, the backbone of our business – is a true honor. We also want to congratulate the other restaurants on the list, like Bella Vista at the Four Seasons Resort at The Biltmore Santa Barbara, Circle Brunch at The Breakers in Palm Beach and Norma's at Le Parker Meridien New York City."
Brunch at Weathervane Restaurant and Patio includes favorites such as chipotle pork chilaquiles with sunny up eggs,smoked farmer's cheese and salsa verde; fried green tomato B.L.T. with applewood bacon, basil aioli on seven-grain bread; and sweet tea-glazed salmon with black-eyed pea succotash and green tomato vinaigrette.
"We're so pleased to celebrate this year's best brunch honorees," said Caroline Potter, OpenTable Chief Dining Officer. "They have thoughtfully created a very fun way to fete the weekend and life's happy occasions with fabulous food, divine drinks, and big side of fun."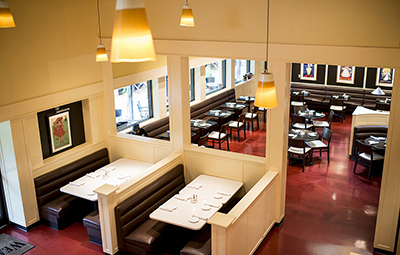 Based on feedback collected from OpenTable diners between April 1, 2013 and March 31, 2014, the 100 award-winning restaurants received the highest scores. For more information about all of the restaurants on this list, please visit http://www.opentable.com/m/best-brunch-restaurants-in-america.
Weathervane Restaurant and Patio at Southern Season
Weathervane Restaurant is a full-service restaurant that is located adjacent to Southern Season in University Mall. The restaurant is open for breakfast, lunch, dinner, and weekend brunch. Chef Spencer Carter's seasonal menu highlights local ingredients in contemporary cuisine with a Southern flair. Our devoted staff and special setting within the convivial atmosphere of Southern Season have helped propel the restaurant to its acclaimed status. Weathervane's scenic outdoor patio is a hidden gem in Chapel Hill and the perfect setting to savor a meal on beautiful spring, summer and fall days. Our elegant indoor spaces and garden settings are perfect for receptions, parties, and meetings. For more information, please visit the restaurant online or call 919-929-9466.
About OpenTable
OpenTable is the world's leading provider of online restaurant reservations, seating approximately 14 million diners per month via online bookings across more than 31,000 restaurants. The OpenTable network connects restaurants and diners, helping diners discover and book the perfect table and helping restaurants deliver personalized hospitality to keep guests coming back. The OpenTable service enables diners to see which restaurants have available tables, select a restaurant based on verified diner reviews, menus and other helpful information, and easily book a reservation. In addition to the Company's website and mobile apps, OpenTable powers online reservations for nearly 600 partners, including many of the Internet's most popular global and local brands. For restaurants, the OpenTable hospitality solutions enable them to manage their reservation book, streamline their operations and enhance their service levels. Since its inception in 1998, OpenTable has seated more than 575 million diners around the world. The Company is headquartered in San Francisco, California, and the OpenTable service is available throughout the United States, as well as in Canada, Germany, Japan, Mexico and the UK.