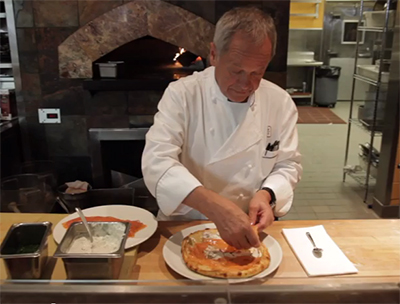 Welcome.us Releases 7 New Celebrity PSAs and Highlights New Supporters, Partners and Proclamations
Naya Rivera, Paul Wesley, Jamie Lynn Sigler, Wolfgang Puck, Jonathan Del Arco, Sofia Vergara and other Hollywood stars come out in support of Immigrant Heritage Month
Washington, DC – Today, Welcome.us is pleased to release seven new celebrity PSAs in support of Immigrant Heritage Month as well as announce a number of new supporters, partners and efforts around the country joining the growing momentum behind the month-long campaign.
The seven new PSAs feature the work of actor Naya Rivera; actor Paul Wesley; actor Jamie Lynn Sigler; actor Joely Fisher and a number of prominent chefs including Wolfgang Puck; actors Jurnee Smollett-Bell, Jonathan Del Arco and singer Macy Gray; and actor Mickey Strasser. Collectively, the spots highlight the importance of honoring and celebrating America's rich immigrant heritage.
"Love, America", a directorial debut by Naya Rivera, follows the journey of an envelope that is passed around by people of different background and keeps you guessing about what unites the diverse group of people in New York City.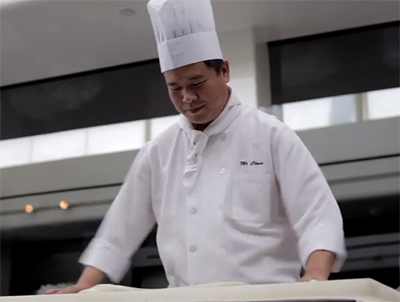 "Paul Wesley: Heritage + Legacy from Poland to the U.S.", a story-telling piece directed by Paul Wesley, illustrates his journey home to witness his U.S.-born nephew meet his grandparents for the first time.
"Broken Tail Light", a powerful spot featuring Jamie Lynn Sigler, draws attention to a complex issue facing undocumented Americans – what happens to children when their parents are deported.
"Feast Your Eyes", starring celebrity chefs Wolfgang Puck, Bricia Lopez and Mr. Chow, and narrated by actress Joely Fisher, explains how food from around the world helps create a unique culture across the country.
"Sacrifice", featuring Jonathan Del Arco, Jurnee Smollett-Bell and Macy Gray shows how complete strangers find commonality in their immigrant stories and sacrifices.
"American Mutt" and "Cowboy Logic" are companion pieces, highlighting two individual takes on what it means to be an American immigrant. American Mutt stars veteran actor Mickey Strasser.
The PSAs are part of a series of events in June organized to mark the first-ever Immigrant Heritage Month. They add to the six other PSAs released throughout the month, including Rocsi Diaz's "The Secrets of Strangers" highlighting undocumented immigrants, Jeremy Iron's "The Indomitable American Spirit" celebrating the journey immigrants have made to the United States throughout history, and Skylar Grey's moving "Coming Home" spot honoring immigrants in the military, among others. All of the PSAs are available for viewing and sharing on the Welcome.us YouTube page, along with the Welcome stories of several prominent supporters, including members of Congress.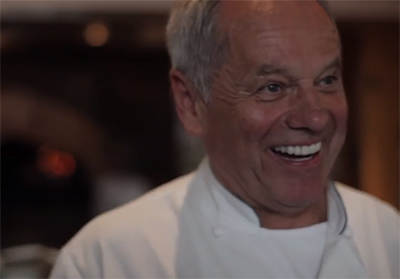 In addition to the PSAs, Welcome.us is also proud to announce new honorary board members and partners as well as a number of new states and cities that have issued proclamations and resolutions declaring June as "Immigrant Heritage Month." In total, Welcome.us has received 70 proclamations from elected officials in 31 states plus our nation's capital declaring June Immigrant Heritage Month.
PROCLAMATIONS
Governor Bentley of Alabama
The Mayor of Auburn, AL
The Mayor of Mobile, AL
The Mayor of Mesa, AZ
The Mayor of Goodyear, AZ
The Mayor of Safford, AZ
The Mayor of Casa Grande, AZ
The Mayor of Yuma, AZ
The Mayor of Nogales, AZ
The City Council of Los Angeles, CA
The Mayor of Denver, CO
Governor Malloy of Connecticut
The Mayor of Washington, DC
The Mayor of Clearwater, FL
The Mayor of Boise, ID
Governor Quinn of Illinois
The City Council of Chicago, IL
The Village of Arlington Heights, IL
The Village of Hanover Park, IL
The Village of Hoffman Estates, IL
The Mayor of Noblesville, IN
The Mayor of Boston, MA
Governor Snyder of Michigan
The Michigan House of Representatives
The Mayor of Detroit, MI
The Mayor of East Lansing, MI
The Mayor of Independence, MO
Governor Heineman of Nebraska
The Mayor of Syracuse, NY
The Mayor of Albuquerque, NM
The City Council of Chapel Hill, NC
The Mayor of Charlotte, NC
Governor McCrory of North Carolina
The Mayor and City Council of Lorain, Ohio
The Mayor of Oklahoma City, Oklahoma
The City Council of Pittsburgh, PA
Mayor of Pittsburgh and Allegheny County Council joint proclamation
The Mayor of Austin, TX
Governor Shumlin of Vermont
Governor McAuliffe of Virginia
Governor Tomblin of West Virginia
NEW Honorary Board Members
Tony Hernandez, co-founder, producer of Immigrant Archive Project
Norman Lear, writer and producer
Sofia Vergara, actor
Darren Walker, President of the Ford Foundation
NEW Partners
Alabama Coalition for Immigrant Justice (ACIJ)
Asian American Resource Center
Biovideo
Black House & Co.
Boston New Tech
Carnegie Corporation
Chicago Cultural Alliance
Co.lab Accelerator
Consulate General of Mexico in San Francisco
EdTech Austin
Founder's League/ BETASpring
FreeFlow Research
Galvanize
Geekdom
General Assembly LA
Germany in NYC
HealthBox
Highline Residential
Immigrant Archive Project
InSITE
International Focus, North Carolina
International Rescue Committee
International Rescue Committee of Northern California
Joynture
Latino/a Student Cultural Center
Los Angeles Area Chamber of Commerce
Los Angeles Latino Chamber of Commerce
LUCHA (Latin United Community Housing Association)
Mi Familia Vota
Midpeninsula Community Media Center
New York Legal Assistance Group
NextFab Studios (Philly)
RocketSpace
San Antonio City Council Member Rey Saldaña.
Skirball Cultural Center
Spartups
Squirrow
Strong Ventures
Student Immigration Movement
The Cambridge Innovation Center
The office of New Bostonians
UC Berkeley Bridges
University City Science Center
UTA Foundation
WeWork Labs
ABOUT WELCOME.us
Welcome.us, a new non-profit organization, is dedicated to celebrating a United States that is fueled by immigrants from around the world. Led by Tolu Olubunmi, an immigrant and DREAMer, the organization is focused on launching the Welcome.us campaign and establishing Immigrant Heritage Month to honor the ways in which America and the immigrants who have built our country are linked in a shared, productive history. Welcome.us is supported by FWD.us, which was founded by Mark Zuckerberg, Marissa Mayer, Reid Hoffman, Bill Gates, Padmasree Warrior, and other tech leaders. Learn more about the campaign and Immigrant Heritage Month by visiting Welcome.us.