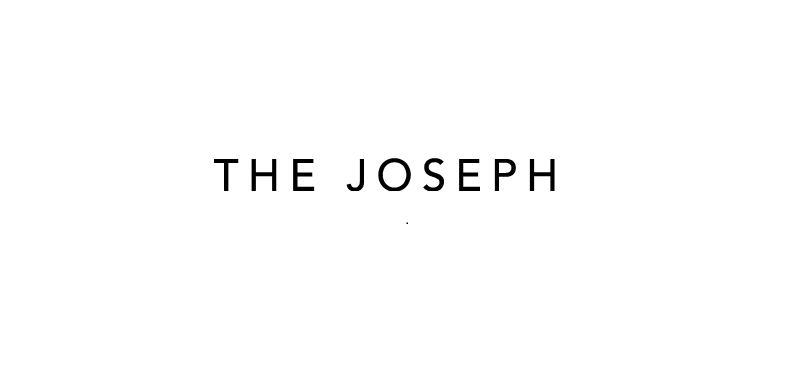 The Joseph, a Luxury Collection Hotel, Nashville, announces the promotion of Joey Fecci to Chef de Cuisine at signature Italian restaurant, Yolan. Previously head sous chef, Fecci has been a part of Yolan's original opening team since August 2020, under the direction of Michelin-starred Chef Tony Mantuano and wine and hospitality expert Cathy Mantuano, The Joseph's food and beverage partners. At 24-years-old, Fecci quickly earned his way up the culinary hierarchy through experience in some of the country's most prestigious Michelin-starred kitchens, including Aureole, Spiaggia, and Per Se.
As chef de cuisine, Fecci is responsible for leading the research and development of Yolan's seasonally changing and inspired Italian menus that each pay homage to a distinct region of Italy. The first menu under his leadership as chef de cuisine will spotlight Puglia, the southern region of Italy, known for its extensive agriculture. Fecci also leads the menu creation for Yolan's exclusive dining experiences, such as the upcoming collaboration dinner with Bravo's Top Chef Joe Flamm on Sunday, April 3, 2022. Fecci has been extremely influential in building strong relationships with local farmers and purveyors, consistently sourcing top ingredients from the regional Tennessee area for use in all Yolan dishes. He will continue to forge new partnerships with producers to revamp the restaurant's tasting menu with an even larger emphasis on hyper-seasonal ingredients.
Known for spotlighting distinctive flavors and striking plated presentations, Fecci's leadership ensures strong collaboration and support across the entire culinary team. Fecci and Chef Tony Mantuano's relationship began when Fecci worked his way up the line at Chicago's Michelin-starred restaurant Spiaggia, where he learned alongside Chef Tony from 2017 to 2019. A fateful run-in with former colleagues when Fecci coincidentally jogged by Yolan prior to its opening in 2020 is what ultimately reunited the two, and soon after, he relocated to Nashville and accepted a chef position at the restaurant.
"Joey is a storyteller in the kitchen. His expertise and creativity are showcased in every dish that seamlessly celebrates both Italy and Tennessee," says Chef Tony Mantuano. "This promotion is a testament to Joey's talent and dedication, and we know he will continue raising the bar to deliver a dining experience that blends exquisite cuisine with extraordinary service and hospitality."
Drawing inspiration from his memories preparing Italian dishes with his family, Fecci's love of cooking started at a young age. He held his first restaurant job at fifteen in his hometown Italian spot, Lucia. Prior to graduation from The Culinary Institute of America in 2017, Fecci externed at Aureole, Charlie Palmer's Michelin-starred flagship restaurant at the time, where he worked through the line in 2016. Prior to joining the team at Yolan, Fecci was chef de partie at Per Se in New York City, overseeing the first course of a daily-changing tasting menu.
"Chef Tony has mentored some of the industry's finest chefs – Missy Robbins, Joe Flamm, and Sarah Grueneberg, to name a few. I am incredibly grateful for the opportunity to step into this leadership role while continuing to work and learn alongside him," says Fecci. "My goal as chef de cuisine is to continuously unveil new dishes and menus that are inspiring and innovative, yet remain true to the culinary tenets of Italian cuisine."
For more information on Yolan and The Joseph, a Luxury Collection Hotel, Nashville, please visit the websites. Follow Chef Joey Fecci on Instagram at @jfecci