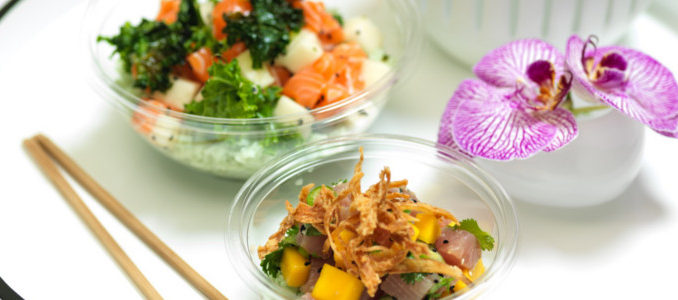 DALLAS GETS A DOSE OF RAW: PŌK THE RAW BAR IS NOW OPEN
Undergrad Entrepreneurs Usher in Poke and Matcha Revolution with First Restaurant Location in West Village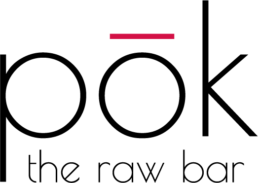 DALLAS, TEXAS – Dallas just got a delicious dose of raw, as Pōk the Raw Bar today announced its doors are now open. Located in Dallas' energetic West Village, the innovative poke concept is launching via soft opening, and will roll out all programs (such as its exclusive raw bar) over the coming weeks. The brainchild of SMU students and Los Angeles natives, Brandon Cohanim and Francois Reihani, Pōk offers Dallas one of the first iterations of the dish taking the country by storm.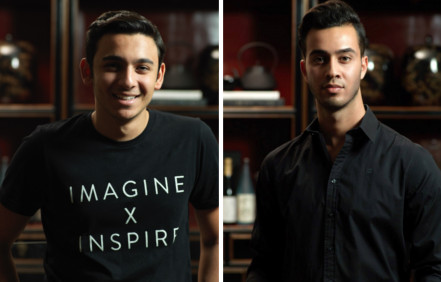 "Poke was a staple of our diets in LA and after struggling to find a good option in Dallas, we decided to create our own," said Brandon Cohanim, co-founder of Pōk.
"We saw an incredible opportunity in bringing this concept to Dallas, and are confident this is one culinary trend that is here to stay," said Francois Reihani, co-founder of Pōk. "People are always looking for a clean, healthy and quick dining option."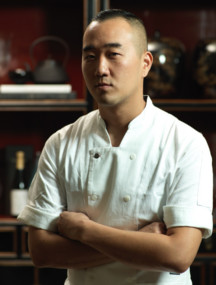 The young entrepreneurs have enlisted the culinary talent of Nobu's Jimmy Park, one of the city's brightest rising star sushi chefs. Park and the team are sourcing ingredients from the highest-quality and most sustainable farmers they can find, and fish is flown in daily from all over the world.
"Poke is traditionally made with cheaper parts of the fish, however we're taking it to the next level and using the highest quality fish available," says Jimmy Park, executive chef of Pōk. "As a native of Hawaii, it's key to keep the original Hawaiian integrity of the dish, however, we're reimagining it a bit to match the American palate. In addition to a lot of fruits and herbs, we're also doing own sauces for in-house curing."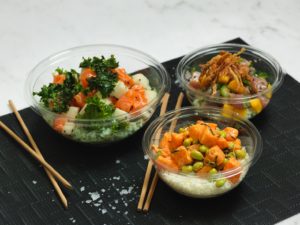 Pōk features three areas of focus: poke, matcha and the raw bar. The poke menu includes a selection of seven signature bowls including the Albacore Mango with citrus ponzu, mango, serrano, micro cilantro and crispy onion; Salmon Asian Pear with sweet yuzu, Asian pear, crispy kale and arare; and Spicy Ponzu Tuna with cucumber, red onion, spicy ponzu, cilantro and kelp noodle. Vegans can opt for the Shiitake Tofu Kimchi, which features cured shiitake, green onion kimchi, hijiki, red onion, togarashi and Pōk's classic sauce. Guests are also able to build-their-own bowl, beginning with an array of healthful bases such as bamboo rice, cauliflower rice, citrus kale and kelp zucchini slaw. Everything on the menu is 100% gluten-free.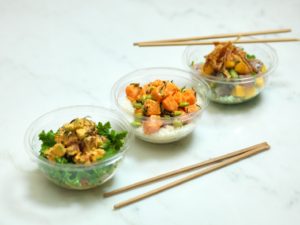 Pōk's matcha program features only the highest quality, ceremonial grade matcha (the highest grade available), which the team is sourcing from a small village in Japan. The matcha bar offers a selection of tea beverages (with three varying levels of sweetness) and concentrated matcha "soul shots" (perfect for a pre-workout dose of nutrients) by day, and transitions into a sake lounge by night. The lounge will feature an innovative menu of sake and matcha cocktails, highlighting a unique way to serve the traditional Japanese tea.
Pōk's raw bar, the third area of focus will feature three variations of a chef's choice "trust me" menu, by Park. At the raw bar's intimate six seats, guests can anticipate a fun, interactive and ever-changing menu.
"I'm really excited to have the creative freedom I do with Pōk," said Park. "Being able to make my own food, that excites me."
An emphasis on high-design and a small physical footprint led the duo to enlist Reinaldo (Rei) Diaz, an award-winning designer based in Miami. The resulting space, is about clean lines, calm, natural materials and an essence of Asian influence through texture. The interior reflects the clean, simplicity of the food, while inspiring the appetite. The large outdoor patio features plenty of lounge seating and an overall chic Miami vibe.
The undergraduate students also plan to implement a philanthropy program through Pōk. Focusing on assisting and inspiring those in need, Cohanim and Reihani are committed to doing whatever necessary to leave the world a better place than we found it.
Pōk the Raw Bar is now open at 3699 McKinney, serving lunch and dinner.
Pōk the Raw Bar
West Village
3699 McKinney Avenue, #306A
Hours:
Monday – Thursday: 11am – 10pm
Friday – Saturday: 11am – 11pm
Sunday: 11am- 8pm
ABOUT PŌK THE RAW BAR
Pōk the Raw Bar is the brainchild of SMU students and Los Angeles natives, Brandon Cohanim and Francois Reihani who have enlisted culinary talents of former Nobu chef, Jimmy Park. With an emphasis on high-design, the poke concept features three areas of focus: poke, matcha and the raw bar. Menu offerings include a selection of signature poke bowls as well as a build-your-own-bowl option. Sourcing ingredients from the highest-quality and most sustainable farmers available, fish is flown in daily from all over the world. Pōk's matcha bar offers the highest quality ceremonial grade matcha tea during the day transitions into a sake lounge at night. Finally, guests can order from a variety of "chef's choice" options at the raw bar, while watching Chef Park prepare their food at six exclusive seats with a front-row view.
Save