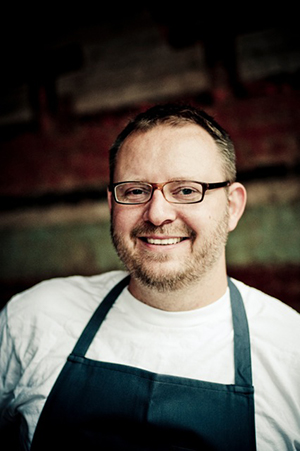 Ethan Stowell Restaurants in Seattle, Chef Jason Wilson Crush in Seattle and Executive Chef Truman Jones, Restaurant at Ventana
The Foragers Festival Announces the Grand Celebrity Chef Dinner at Ventana Inn & Spa on Saturday, January 18th, 2014. The "Foragers Dinner" at the Restaurant at Ventana begins at 6:00 pm. The evening will be a very special meal prepared by Ventana's executive Chef Truman Jones and two celebrity guest chefs from Seattle– Chef Ethan Stowell and Chef Jason Wilson (details below). The multi-course dinner, destined to be a memorable feast paired with an incredible wine selection, costs $175.00 per person.
Tickets on sale now at www.eventbrite.com/event/5769234937. For more information go to www.bigsurforagersfestival.org.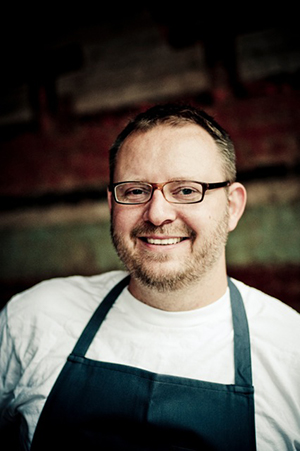 Ethan Stowell is the executive chef and owner of Ethan Stowell Restaurants in Seattle. He was named one of the Best New Chefs in America by Food & Wine in 2008, then chosen as a Best New Chef All-Star in 2013, and has been honored with multiple James Beard Award nominations for "Best Chef Northwest." His food philosophy revolves around simplicity and excellent ingredients-a philosophy exemplified in his book Ethan Stowell's New Italian Kitchen, released by Ten Speed Press in 2010. That same year, he launched Lagana Foods, an artisan pasta line, and began consulting for the Seattle Mariners. His work with the Mariners helps to bring local foods and products into the stadium for fans to enjoy.
A Seattle native, Stowell is devoted to his hometown and is committed to Seattle's establishment as a national culinary destination. He and his wife, Angela, and young son Adrian, live in Seattle's Green Lake neighborhood. Stowell has long had a goal of creating community and enlivening Seattle's many neighborhoods with his restaurants, and has done so successfully, opening restaurants in a variety of areas across the city.
The first member of the Ethan Stowell Restaurant group was Tavolàta, opened in January of 2007 in Belltown and named on of the "Ten Hottest New Restaurants" by Bon Appétit. Next was How to Cook a Wolf, opened in November of 2007 in Queen Anne and noted by Travel + Leisure as one of the "50 Best New Restaurants in the U.S." In February of 2009 Anchovies & Olives opened on Capitol Hill, touted as one of the "Top Ten Best New Restaurants" by both GQ and Bon Appétit. Staple & Fancy Mercantile opened in Ballard in 2010, and was awarded three and a half stars by The Seattle Times. Ballard Pizza Company, Stowell's casual "fast food redefined" restaurant from his company, Grubb Brothers Productions, opened in the spring of 2012, down the street from Staple & Fancy. Rione XIII, named for Rome's 13th district, opened in August 2012 in Capitol Hill and was noted as one of the "Best Restaurants of 2012" by Seattle Metropolitan. On Valentines Day 2013, Bar Cotto, a Parma-style salumi bar and pizzeria, opened next-door to Anchovies & Olives. To learn more, visit Ethanstowellrestaurants.com/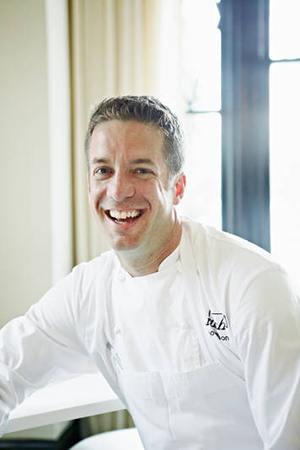 Jason Wilson fell for food in Hawaii. In his time between surfing and working as a barback and busboy, he and his friends would buy whole fish right from the docks, break them down at home, and gorge on sashimi. His love for food blossomed and took him, at age 22, to the California Culinary Academy in San Francisco. After graduating in 1995, he spent time in some of the most influential kitchens in San Francisco, working with Albert Tordjman of the Flying Saucer, Michael Mina of Aqua, and Jeremiah Tower of Stars.
Jason's journey continued with years working at Stars Singapore and traveling and cooking extensively throughout Southeast Asia. Apprenticeships in Paris and Tain l'Hermitage in France exposed him to pastry technique. He eventually settled in Seattle, where he met life and business partner Nicole Wilson, with whom he opened Crush in 2005.
His ingredient-driven modern American cuisine has garnered local and national accolades, including a 2006 "Best New Chef" award from Food & Wine. Jason's vivacious personality has led to a number of television appearances and international food events. Jason is also the James Beard Award Winner (Best Chef Northwest 2010).Crush is one of Seattle's finest upscale restaurants, yet it manages to combine ambitious cuisine with a laid-back atmosphere-helped in part by the cozy house (refurbished by Jason and Nicole) that holds it. Jason's second restaurant, MILLERS GUILD will open in November 2013, a wood fired cooking concept surely to redefine dining in Seattle.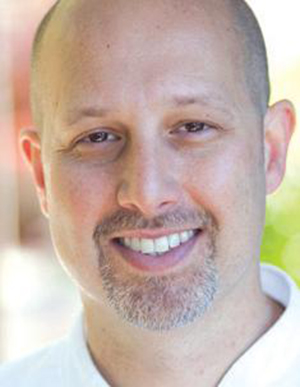 Among the Best Chefs in California. Executive Chef Truman Jones brings more than 15 years of valuable kitchen experience – along with some home-grown inspiration – to the Restaurant at Ventana. Jones' upbringing on a farm provided fond memories of food and family, with a focus on fresh, seasonal, locally grown ingredients.
Years later, Jones has taken his farm-inspired approach to Ireland, Las Vegas and beyond, before taking over as the Executive Chef at the Restaurant at Ventana. Jones attended culinary school in Baltimore before working in some of the most prestigious Mobil Five Star- and AAA Five Diamond-rated kitchens in the world with legendary chefs such as Gordon Ramsay, Daniel Humm, Sandro Gamba and Guenter Seeger. Restaurants on Jones' resume include the Medici Café and Terrace, The Gordon Ramsay Restaurant, Campton Place and others.