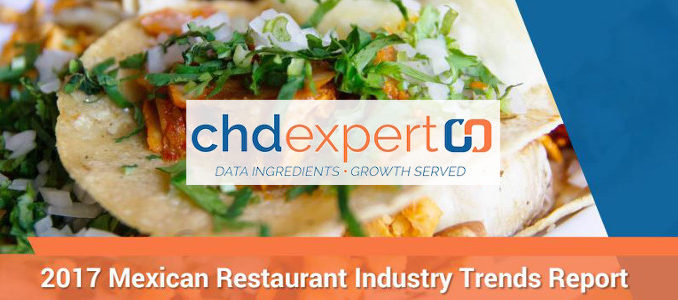 Where will you Cinco de Mayo? 59K Mexican restaurant options
Buenos Dias!

Cinco de Mayo is here and if you are looking for a good Mexican restaurant you can choose between 59,000 locations across the USA.
From local taquerias to national chains, the Mexican restaurant landscape is as diverse as it is delicious, and we rounded up some of the best statistics on this menu type and packed them in this report.
So before you head off for some tacos and a cold one, read up on some of these current industry stats and prepare to impress as the Mexican Restaurant aficionado of your group.
Click to access the 2017 US Mexican Restaurant Industry Report