An entrepreneurial family champions sustainability at Laetitia Vineyard & Winery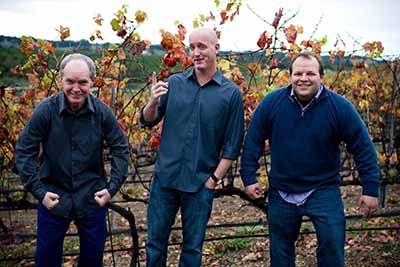 Selim Zilkha has spent a lifetime searching out sustainable solutions to life's everyday complexities. With a background in such varied industries as retail for mothers-to-be and their babies, natural gas exploration and renewable energy, Zilkha's most pleasurable pursuit by far has been implementing sustainable methods at Laetitia Vineyard & Winery, on California's Central Coast.
Born into a banking family in Baghdad, Zilkha bought the Laetitia property in 1998 with high hopes of moving the winery toward self-sufficiency. His first order of business was amassing a team of people who caught the vision, starting with his own daughter, Nadia Zilkha, in marketing.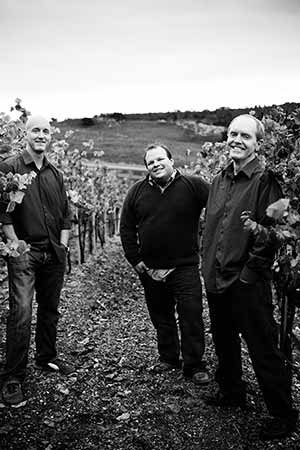 "I grew up discussing business with my dad and learned a lot," says Nadia, "watching him make decisions, take risks and encourage his employees to be autonomous and empowered." Nadia has focused on marketing, conveying the Laetitia message of elegant Pinot Noir and sparkling wines crafted from the best of both ancient and modern sustainable methods.
As for sustainable farming practices, Vice President Vineyard Operations, Lino Bozzano, has worked closely with Zilkha to employ creative methods such as cover-cropping and goat grazing, which preclude the need for harmful pesticides and herbicides or tractors that run on fossil fuels. President and Head Winemaker Eric Hickey has been instrumental in completing and championing the Vineyard Team's progressive Sustainability In Practice (SIP) certification process, of which Laetitia is a founding participant.
One of Zilkha's next dreams for the Laetitia property is better energy efficiency. "We are always looking into various ways to grow our own energy," he says. "Specifically, we are looking at utilizing the land between the rows to grow alternative energy crops such as Camelina to make biodiesel, which could offset our diesel usage on the ranch."
"Other pursuits in the ways of sustainability on the ranch include a complete analysis/retrofit of our irrigation system to ensure that we are accommodating the needs of the different soil types on the ranch, as well as more mechanization (to assist in the labor shortage) and employing bio control strategies, such as raptors and falcons to hunt and feed on animals which attack the grapes."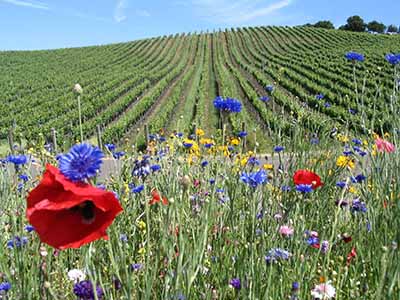 Today, Laetitia Vineyard & Winery and its sister brand, NADIA, are thriving benchmarks by which many producers are measured. "Differentiating our wine from others in the region while still honoring its similarity is both challenging and exciting," says Nadia.
Since moving to New York several years ago Nadia's role with the winery has changed slightly, though she still represents the Laetitia and NADIA brands on the East Coast. "I've really enjoyed working alongside my father, who has taught me a great deal. He's fascinated with technology and encourages our team to apply it both in farming and in winemaking."
She adds, "I also love working alongside our team, learning from Eric and Lino, and working to improve our portfolio with each vintage."
About Laetitia Vineyard & Winery
Since 1982, the Laetitia Vineyard & Winery has produced elegant wines that champion the exceptional character and diversity of the Arroyo Grande Valley AVA. Originally founded by an established French Champagne house, the Laetitia estate carries on in the longstanding traditions of Burgundy and Champagne with a focus on small-lot Pinot Noir and sparkling wines. Valuing legacy, balance, innovation, and sustainable practices from harvest to glass, the Laetitia team works meticulously from vintage to vintage to ensure that every bottle of Laetitia wine is as expressive as the land from which it originates. For more information about Laetitia Vineyard & Winery visit www.LaetitiaWine.com.