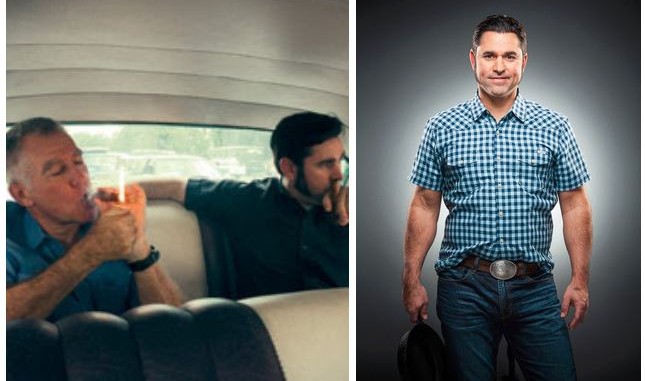 ¡Bienvenido a Miami!
With Cuban Roots Deep in Miami, TV Celeb Chef David Guas Heads with The National Honey Board to FOOD & WINE's South Beach Wine & Food Festival for his Debut Year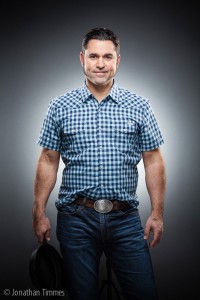 Fueled by the sweet, smoky memories of grilling at family reunions with his Cuban born father and his relatives in Miami,
chef David Guas
—restaurateur, TV personality, two-time cookbook author, and National Honey Board spokesperson—will head back to the sunshine state for his debut at
FOOD & WINE's South Beach Wine & Food Festival [SOBEWFF]
. As host of
Travel Channel's "American Grilled"
and author of
Grill Nation: 200 Surefire Recipes, Tips, and Techniques to Grill Like a Pro
[Oxmoor House, 2015,] Guas will be greeting other grilling enthusiasts and visiting the
Books & Books Grand Tasting Bookstore
on
Friday, February 26
. Guas will showcase his cooking prowess as one of the headliners at
Meatopia
on
Saturday, February 27
grilling
Polynesian Honey Grilled Tri-Trip
. This meat-centric event, Guas will also demonstrate the versatility of honey as spokesperson for the
National Honey Board
.
With most of the exiled Guases rooted in Miami, David—who was born and raised in New Orleans—always relished his visits where afternoons were spent grilling on sun-drenched patios, cruising Calle Ocho Street to watch locals play dominoes, and ducking into cafés to grab flaky Pastelitos. With years of memories as fodder for his fire, Guas is ready to bring his Cuban flair to the grill at SOBEWFF's Meatopia in Miami!
Organic honey has become Cuba's fourth most valuable agricultural export behind fish products, tobacco and drinks, ahead of the Caribbean island's more famous sugar and coffee. After the collapse in 1991 of the Soviet Union, Cuba's trading partner could not afford pesticides so it is truly organic honey. natural honey from the US is always a key ingredient in Guas' recipes, but now it is especially interesting to know that o – An interesting statistic to note
Together, they visited Mariano's childhood home in Havana, the land that was once the foundation to his grandparents' seaside summer home and farm at Cabañas Bay, and dined at palladars in crumbling historic buildings. – a position he was never able to assume due to Castro's seize of control.David's great-uncle, Dr. Rafael Guas Inclán, who served as Cuba's Vice President and was later elected Mayor of Havana also featured Guas and his Cuban-born father Mariano Guas in an eight-page story following their journey to Cuba. For Mariano, it was his first time back since fleeing to the U.S. as a teenager 53 years ago. They retraced the family's storied past through their lineage of high-profile dignitaries like FOOD&WINE[Arlington, VA & Washington, DC]. Bayou Bakery, Coffee Bar & Eatery at his restaurants Muff-a-lotta . Throughout his career, the magazine has chose him for "People's Best New Chef," two consecutive years in a row to "20 Best Sandwiches in America" for the signature FOOD & WINE Guas has been a long-time friend of