Condiments industry 'Master Innovator' inducted to Hall of Fame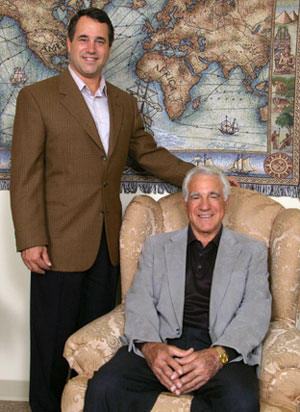 BEAVERTON, OR Gene Biggi, Chairman of Beaverton Foods, Inc., the leading manufacturer of specialty branded condiments in the U.S., has been inducted to the Specialty Food AssociationTM 2016 class of the Specialty Food Hall of Fame. Biggi was inducted on Jan. 18 at the Winter Fancy Food Show in San Francisco as part of a special event that also included the association's "Leadership Awards." Established in 2015, the Hall of Fame's mission is to "honor individuals whose accomplishments, impact, contributions, and successes within the specialty food industry deserve praise and recognition," according to an association press release. A full list of inductees can be viewed at: https://www.specialtyfood.com/awards/hall-fame/2016-hall-fame/
Chairman Gene Biggi said he is humbled by this notable honor. He offers some insight into his career highlights since joining the family business full time in 1950.
"During the 1950s, 60s and 70s I developed horseradish, mustards and sauces that no other companies in the US or overseas were manufacturing," the senior Biggi explained. "In the 1980s we were the first to produce horseradish and specialty mustards and sauces in squeeze jars. We have been awarded more gold medals than any other specialty food company. I am honored by the Hall of Fame induction and to be recognized for growing a successful, fourth generation family business that my mother Rose started in The Great Depression."
Beaverton Foods' Beaver Brand and Inglehoffer are the leading shelf-stable horseradish and award-winning specialty mustards in the US* and it is the largest Safe Quality Food (SQF) certified processor of authentic wasabi products in North America. The company also offers a wide variety of best-selling gourmet sauces, garlic, spices, and other unique specialty condiments packaged under these labels: Beaver, Inglehoffer, Napa Valley, Tulelake, Pacific Farms and Charlie's Salsa. The company also develops, produces and co-packs a broad range of products for companies in the US and abroad.
About Beaverton Foods:
Since 1929, the privately held Beaverton Foods has thrived by following wholesome business practices set in place by Founder Rose Biggi (pronounced Bee Gee). What started in Rose's basement, grinding and bottling homegrown horseradish roots, has now grown to a family owned, multimillion dollar corporation with more than 150 specialty condiments. These products are sold in mainstream grocery and specialty foods stores, restaurants, and gourmet shops throughout the US and in 12 foreign countries.
Today, Rose's son Gene Biggi serves as company Chairman. CEO Domonic Biggi refers to his father as the "Maestro of Mustard" and "Master Innovator." Gene Biggi first developed his palate for developing unique specialty condiments from his mother Rose's kitchen as a kid. He was the first in the nation to develop and bottle Chinese Hot
Mustard and Honey Mustard. Domonic says his father is actively involved in all new product development. Fourth generation Jeff Biggi says of his grandfather: "He is self-made … he created the category niches; there was no jalapeno, fruit or whole grain categories when he started developing mustards in the 1950s."
Industry professionals share the same sentiments about Gene Biggi. National Mustard Museum Curator Barry Levenson called Gene "fearless" in the art of mustard making. "Gene Biggi never ceases to amaze me," he noted. "He still comes up with new mustard flavors that seem to anticipate the hottest trends in taste. Gene is not only imaginative; he is also fearless. Not every flavor will take off, but he is willing to commit to adventurous
flavors."
The company has 70 employees at its 70,000-square-foot headquarters based in Hillsboro, Oregon. In addition to its HACCP program the fourth generation family owned company also has the following certifications: kosher, organic, gluten free and SQF (Safe Quality Food). For more information, call (503) 646-8138 or visit www.beavertonfoods.com. Orders can be made online or by calling (800) 223-8076.