Industry veteran recruited to bolster leadership team of market innovator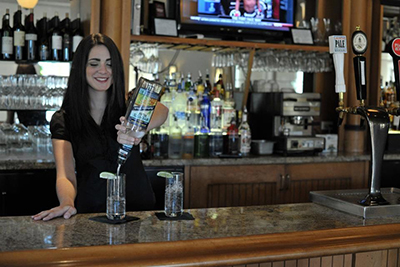 Beverage Metrics, Inc., a leading provider of beverage management solutions, today announced that it has named Bob Fenley as President. With more than 25 years of experience in executive leadership and business development roles, Fenley is ideally suited to directly contribute to Beverage Metrics' overall growth in the on-premise segment of the hospitality industry.
"We believe that end-to-end liquor and inventory management systems will become standard across the hospitality industry, and we plan to be the market leader in this space," said Peter Linke, CEO of Beverage Metrics. "In order to achieve that, we need to ensure that we continue to drive value for our customers and that our company can scale to meet the rapidly growing needs of the marketplace. With his expansive background, knowledge and relationships in the industry, Bob is uniquely positioned to help lead our team in that direction."
Fenley has been a highly successful executive and sales leader in the hospitality industry for more than 25 years. He joins Beverage Metrics from Vianet Americas where he served as vice president of sales. Prior to Vianet Americas, Fenley worked for Coors Brewing Company, where he served as National Channel Director – On-Premise and was responsible for directing on-premise sales and business development initiatives. He has held several additional positions in the hospitality industry, including management positions with Diageo–Guinness USA and Miller Brewing Company.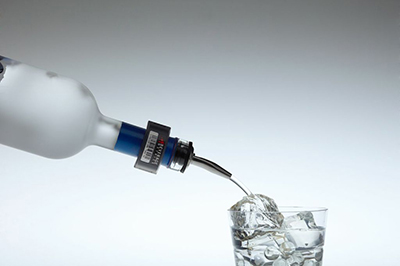 "I believe Beverage Metrics' combination of innovative technology and strong industry relationships puts the company in an ideal position to drive leadership within the market," said Fenley. "I'm excited to be joining the strong management team at Beverage Metrics and look forward to servicing the existing client base while developing new opportunities in the marketplace."
Based in Dallas, Texas, and a wholly owned subsidiary of IDENTEC GROUP AG, Beverage Metrics is the only complete end-to-end beverage management solution. One of the hospitality industry's biggest challenges is tracking perpetual inventory and lowering shrinkage loss that costs owners in excess of 25% of their revenue each year: a staggering $7.2 billion just in 2011. With its patented and proprietary system, Beverage Metrics employs wireless technology and state-of-the-art algorithms to deliver real-time, end-to-end beverage inventory data to the cloud from which customers can pull reports using only their web browser.
For more information, visit the company's web site at beveragemetrics.com.
About IDENTEC GROUP
IDENTEC GROUP is a leading, advanced wireless solutions provider that capitalizes and grows companies in global business-to-business and business-to-consumer wireless markets. Recognized worldwide for their patented, award-winning wireless solutions in more than 16 different industries, IDENTEC GROUP member companies develop and market innovative wireless solutions that identify, measure, track, and trace assets and people across the value chain, delivering actionable information through the cloud. IDENTEC GROUP works with its member companies on issues ranging from capitalization and the development of business models and strategies to operations and shared technology, sourcing efficiencies, and mutual customer relationships. For more information, visit the company's web site at www.identecgroup.com.