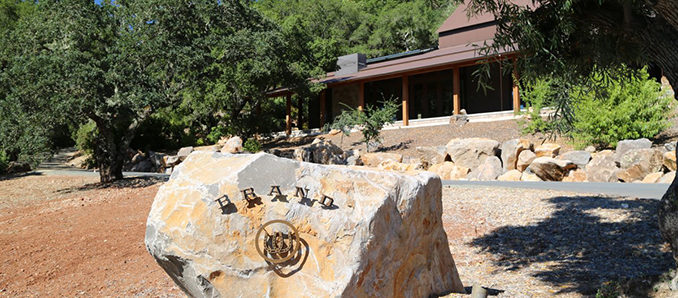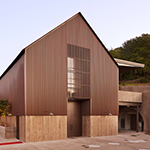 Jim Bean and Christine O'Sullivan are purchasing the BRAND winery and vineyards from owners Ed and Deb Fitts. The Brand estate is located atop Pritchard Hill, one of the most sought after locales in Napa Valley.
Having owned and farmed vineyards in Napa Valley for years, this next step is a natural progression for the Bean/O'Sullivan family. Bean states, "Christine and I have been immersed in the Napa Valley community since we were married at the CIA nineteen years ago. We are thrilled to take our experience as growers to the next level with one of the most distinctive and expressive wine estates in Napa Valley". Adds O'Sullivan, "we care passionately about the acquisition of this rare property and feel honored to be part of its future."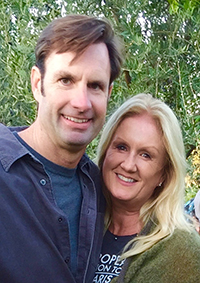 A hands-on family, Bean, and O'Sullivan anticipate a seamless transition. They emphasize their excitement about working with the team at Brand saying "we have long admired Philippe Melka's winemaking philosophy and look forward to collaborating with him on future vintages of BRAND. "I am honored to continue the legacy of BRAND by making wines that are the highest expression of this amazing Pritchard Hill property," said Melka.
Founded in 2005, the BRAND estate vineyard reaches an elevation of nearly 1600 feet at its peak. The vineyard blocks of Cabernet Sauvignon, Cabernet Franc, and Petit Verdot are planted on the red, rocky volcanic soils characteristic of Pritchard Hill. BRAND makes three wines: Cabernet Sauvignon, a Proprietary Blend, and Brio. In a statement, BRAND founder Ed Fitts said: "When we met Jim and Christine, Deb and I knew BRAND would continue to flourish under their thoughtful stewardship." BRAND is surrounded by renowned neighbors on Pritchard Hill that include Colgin, Ovid, Chappellet and Bryant Family Vineyards.
In addition to their work as Napa Valley grape growers, Bean and O'Sullivan each held senior leadership positions at Apple, Inc. for 20 years. BRAND is a reflection of the same values, qualities, and aspirations that have always guided them. O'Sullivan adds, " owning BRAND is to us, a natural expression of our family's passions."
Reidy Law Group and CMPR served as legal counsel and advisors to Bean and O'Sullivan.