Catering Trend: Dinner for Breakfast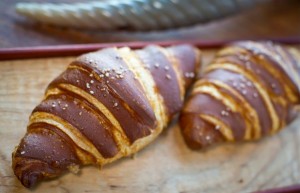 Dinner for Breakfast: As Chef Mark Dayanandan of the Hilton New Orleans Riverside has seen an increase in demand for smaller plates rather than buffets and carving stations, he's upping the ante with a la carte breakfast options and fusing traditional dinner ingredients with morning favorites like pork belly, English peas and brussel sprouts with poached eggs.
American Brasserie Breakfast: Chef Miguel Santiago of the new Hilton West Palm Beach creates lean healthy meals inspired by breakfast for meeting and event guests to enjoy for dinner. Notable options include a heart healthy portion of grilled asparagus and poached egg with watercress, pancetta, shaved manchego and topped with lemon Dijon vinaigrette.
Pastry Mashups – Cretzels & Cruffins: A twist on the nation's croissant obsession, Waldorf Astoria Orlando and Hilton Orlando Bonnet Creek use this flaky treat as the basis for mouthwatering pastries – cronuts, cretzels (croissant-pretzels) and cruffins (croissant-muffins). Offering both savory and sweet flavors, the croissant creations are a great "on-the-go" catering option for mid-morning events between breakfast and lunch.
Other unique catering trends
Secret Canadian Dishes: Inspired by The Westin Cape Coral's Canadian GM, Executive Chef Tim Duque developed a secret poutine menu with Floridian twists on the Canadian classic featuring crispy French fries topped with succulent braised short ribs and a demi-glace sauce topped with scallions.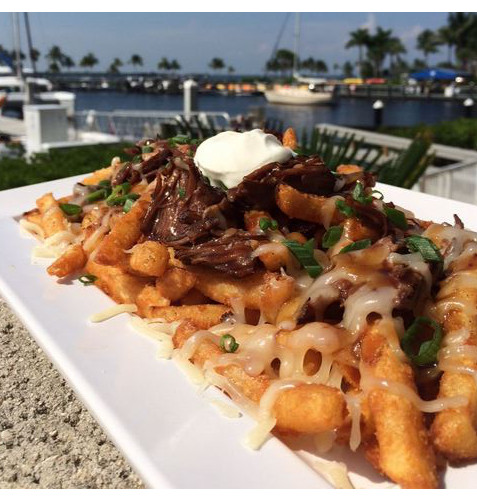 Locally Inspired Pairings: Overlooking San Juan's vibrant skyline all the way to the old city, Sheraton Puerto Rico Hotel & Casino offers a palatable cultural immersion for groups with its recently activated Paired Program, which is a curated menu comprised of plates such as chorizo manchego empanadas and Puerto Rican arancini, served alongside local craft beers. With Puerto Rico home to Bacardi, the property pairs guests with mixologists for a mojito class.
Epicurean Without The Kitchen: Groups using the distinctive French Quarter Inn, The Spectator, and HarbourView Inn in Charleston's famed historic district will not be stuck eating traditional hotel food. Through catering collaborations with local James Beard-award winning chefs, highly-customized menus with some of Charleston's finest cuisine are offered. Another added perk for planners – no F&B minimums.