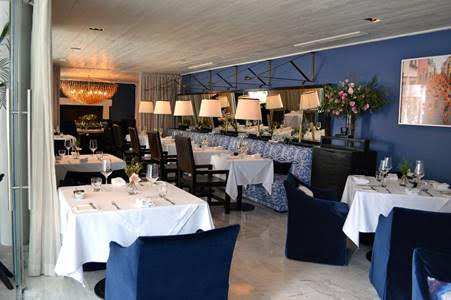 Chef Enrique Olvera Celebrates Valentine's Day at Hotel Matilda
with Innovative Twist on Mexican Tradition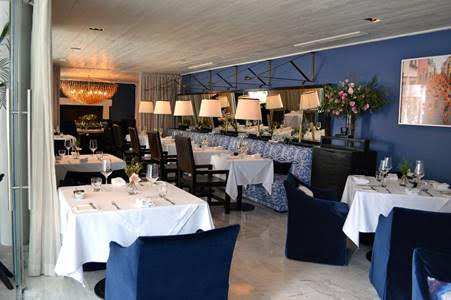 San Miguel de Allende, Mexico – January 20,2016
: In his Moxi restaurant at Hotel Matilda, Chef Enrique Olvera is celebrating Valentine's Day with an innovative twist on Mexican tradition. His special menu, available lunch and dinner on
Feb. 13 and 14
, puts his creative spin on favorite dishes from different Mexican states.
On the Valentine's Day menu, which includes Taittinger champagne, are:
Scallops Aguachile with cucumber, jicama, jalapeño, coriander. This is a variation on ceviche from Sinaloa state.
Black Beans and Suckling Pig Tamal with sour cream, local artisanal cheese, red sauce. This popular dish is originally from Chiapas state.
Shrimp Huatape with guajillo chili. This rich, green soup hails from Tamaulipas state.
Seabass Veracruzana Style with Swiss chard. This sweet tomato sauce with capers, olives and jalapenos was born in Veracruz.
Caramelized Plantain with coffee granita, vanilla cream, macadamia nuts. While caramelized plantain is popular throughout Latin America, the dash of chipotle sauce from the state of Tabasco gives it its special flavor.
The cost is $1,800 pesos (about US$97) per person, not including service. For more information and to make reservations:
eventos@hotelmatilda.com
.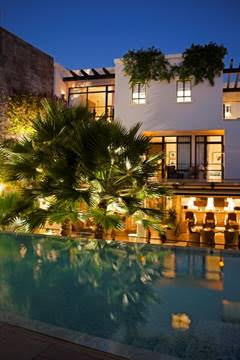 Hotel Matilda is a trend-setting contemporary boutique hotel offering a lifestyle-focused guest experience and a full calendar of artistic and culinary events. The art-gallery-like ambience, filled with an eclectic collection of works by acclaimed contemporary artists, is the ideal canvas for the many special events the hotel hosts annually, notably Supper Clubs with famous guest chefs and exhibits by noted artists paired with a reception and/or gourmet dinner. Enrique Olvera, who is recognized as Mexico's leading chef as well as one of the best in the world, operates Moxi, the hotel's restaurant that has become a foodie destination in Mexico. Holistic, award-winning Spa Matilda features a Turkish-style Hamman with aromatherapy steam and an apothecary that creates hand-made, natural beauty and care products individualized for each guest. The lounge, Müi, is known for its popular scene and innovative mixology. Hotel Matilda is located in the heart of charming and historic 500-year-old San Miguel de Allende, the crown jewel of Colonial Mexico and an UNESCO World Heritage Site. For more information and reservations:
+52 (415) 152-1015
; toll free in the U.S./Canada 855-MATILDA
(855-628-4532
);
info@hotelmatilda.com
.
www.hotelmatilda.com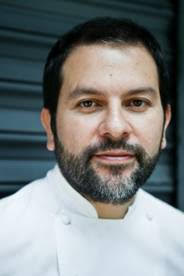 Chef Enrique Olvera has enjoyed international recognition for his celebrated Mexico City restaurant, Pujol, which is rated #16 on the San Pellegrino list of the World's 50 Best Restaurants, and more recently for his first New York establishment, Cosme. A recipient of numerous culinary awards, most recently he received The Diners Club® Lifetime Achievement Award – Latin America 2015. Chef Olvera evolves time-honored Mexican culinary traditions with the latest cooking techniques, unexpected ingredient combinations and unique artistic presentations.