Burdett's Accolades Lead to Prestigious Dinner Invitations in 2014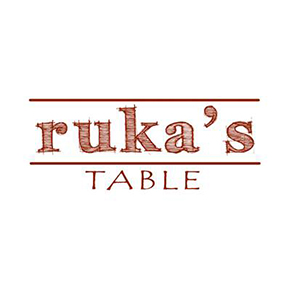 Executive Chef Justin Burdett of Ruka's Table in Highlands N.C. has received a 2013 Carolina Rising Star awards from StarChefs.com, the award-winning online magazine for culinary insiders that honors up-and-coming chefs and culinary professionals who represent the vanguard of the contemporary American dining scene. From Charleston to Raleigh and Asheville, the StarChefs team visited chefs and artisans across 18 cities and small towns and sampled a four course tasting menu prepared by the chef.
"Putting together tasting menus is one of my favorite things to do in the kitchen as it keeps everything fresh, artful and vibrant," remarked chef Burdett about creating his four course tasting dinner for the StarChefs team. "My menu took months of preparation and I really challenged myself by doing dishes like the all black dish and my nose-to-tail pork dish. The idea was to surprise the taster with a flavor profile that they're not expecting based upon the color of the dish."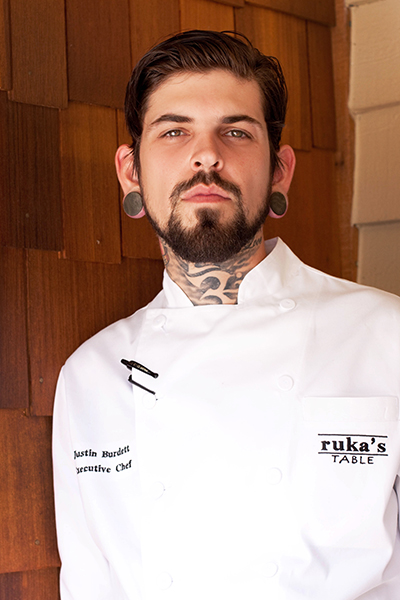 Chef's first course was his silky, butternut squash soup with peppered apples, crème fraiche and local peppers. The second course consisted of N.C. Sheepshead, buttermilk fried fish cheeks, brain ravioli, red-eye gravy consommé and gremolata. The third all black course featured Brasstown NY strip sous vide in squid ink, Yukon potatoes in squid ink, fermented onion pureed with squid ink, lardo, bone marrow and anchovy vinaigrette, Maldon salt and chives. The finale highlighted a cabbage and okra kimchi stuffed pork trotter, sorghum glazed pork ribs, and braised tongue and ear salad in blackberry vinegar.
Chef Burdett's style of cooking utilizes local, seasonal ingredients and his philosophy is to use every part of the product, from the root to the tip. Chef Burdett has been invited to cook at the Charleston Wine + Food Festival in March 2014 for the New and Notables Dinner, an invitation only extended to three rising national chefs annually. Burdett will team up with national chefs Brett Cooper from Outerlands, Michael Toscano from Perla, pastry chef, Jenna Hodges from Colt & Gray and Charleston chef, Jason Stanhope from FIG.
Culminating these dinner experiences is a dinner at the James Beard House on April 4, 2014 in New York City to support the foundation whose mission is to celebrate, nurture and honor America's diverse culinary heritage through programs that inspire and educate. Chef has been selected to prepare a five course dinner paired with wines along with passed hors d'oeuvres.
Menu highlights include:
Passed Hors D'oeuvres
Cured North Carolina Lamb Heart
mint gelee, English pea crackers, radish
North Carolina Trout Terrine
turnip greens, pickled turnips, fermented and puffed rye, sumac mustard
South Carolina Oysters
frozen buttermilk, vegetable ash
1st Course
North Carolina Flounder
carrot and Meyer lemon broth, country ham
2nd Course
Nose-to-tail Rabbit
ramp textures, celery and beets
3rd Course
Cheerwine Glazed Pork Belly
boiled peanut puree, stewed mustard greens, rhubarb mustard
4th Course
Venison
fermented onion, smoked lardo, foraged mushrooms
5th Course
Kumquat cake
lemon gel, pine sorbet, strawberry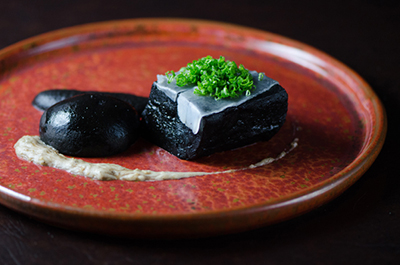 The James Beard dinner is open to the public and tickets can be purchased on their website here when they become available. You can also find more information on Facebook and Twitter.
About Justin Burdett
Executive Chef of Ruka's Table, Justin Burdett joined the Ruka's Table team in summer of 2012, bringing his esteemed farm-to-table knowledge and practices to broaden the restaurant's locally influenced menu. Prior to his work at Ruka's Table, Burdett was Chef de Cuisine at Miller Union, a nationally recognized and acclaimed restaurant in Atlanta, Ga. Burdett was named by Food & Wine magazine in March 2013 as one of the top ten chefs in the Southeast.
About Ruka's Table
Located in the mountain town of Highlands, N.C., Ruka's Table offers a variety of inventive dishes, showcasing sophisticated Southern flavors. The restaurant proudly partners with local farms to sources fresh proteins and produce in support of the local slow food movement. Every dish is made from scratch, including its cheese, with seasonal and local ingredients, to invoke a homemade feel along with its authentic and rustic menu.