Six Senses Hotels Resorts Spas Expand Portfolio in Far-flung Destinations on Four Continents and Two Extraordinary Islands
Expansion plans will double the number of Six Senses Properties over 36 months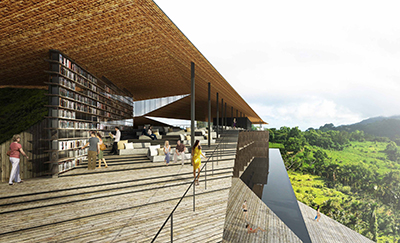 Six Senses Hotels Resorts Spas is entering an era of rapid brand expansion in Asia, Europe, South America, Northern Africa and the Caribbean with the addition of nine new resorts and four spa / wellness clubs. These new properties will help to redefine the brand on a global scale with the addition of its first ski resort, urban hotel and three amazing resort projects located at UNESCO World Heritage Sites. Over the next 36 months, Six Senses Hotels Resorts Spas will double the number of resorts to encompass 18 properties and 33 spas / wellness clubs worldwide.
At the core of Six Senses DNA is creating unique hotel experiences that are located in untouched, pristine locations supported by sustainable development and culturally-sensitive design aesthetics. The brands vision for growth is anchored in this dynamic and thoughtful approach to the science of wellness.
Resorts:
Six Senses Mont Blanc
Southeastern France, Europe
Opening 2015
The 32-suite is nestled in the French Alpine area of Saint-Gervais-les- Bains and offers an extraordinary 180-degree panorama of Europe's highest peak.
The mountain top resort sits on Mont d'Arbois and with over 450 kilometers (280 miles) of surrounding ski-in, ski-out runs; Six Senses' guests have first access to untouched morning powder.
It is a one-hour drive from Geneva and ten-minute gondola ride from Megève; the resort is accessed by cable car, snowmobile or helicopter
Southeastern Taiwan, Asia.Six Senses Wuma
Opening in 2016
Located in the Jhih-ben hot spring area of Taitung in Taiwan, Six Senses Wuma is located at the base of Medicine Mountain and features stunning views of the surrounding valley and mountains
The resort is designed by leading Japanese architect Kengo Kuma, internationally regarded and respected for his ability to deeply and intimately celebrate and frame nature through design.
Comprising just 50 suites and villas, the resort sits lightly upon the 20-hectare (50-acre) site, occupying just ten percent of the project site. Access to Wuma is 25 minutes from Taitung Airport, which can be reached by air from Taipei in 45 minutes and with charter flights from Hong Kong and China.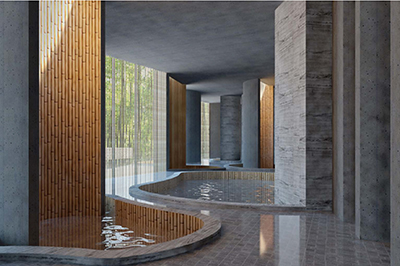 Six Senses Cartagena
Northern Coast of Columbia, South America
Opening in 2016
This project marks the group's entry into South America and its first urban hotel project.
Located inside the colonial walled city and fortress, a UNESCO World Heritage Site, the 100-room and suite hotel will be incorporated into the restoration of a17th century monastery anchoring the property.
The hotel will feature the city's first open-air rooftop bar and rooftop swimming pool providing panoramic views of the romantic 500-year-old city's cathedral spires and towering landmarks.
Six Senses Ninghai
Southeastern China, Asia
Opening date TBD
In addition to the glorious landscape of rolling hills and valleys, Six Senses Ninghai also features a natural hot spring on site.
Its' 129 villas offer a sense of heritage presented with modernity and drama, with some accommodations perched on a hillside.
Approximately 45 minutes from Ningbo International Airport it is also a convenient three-hour drive from Shanghai.
An allotment of villas and suites is offered for sale to those wishing to enjoy an all- encompassing Six Senses lifestyle.
Six Senses Uluwatu
Bali, Indonesia , Asia
Opening date TBD
Spectacularly situated cliff-top at the southern tip of the island, the 120-suite and villa resort is an integration of Balinese cultural expressions through design.
Surrounded by a 6,000 square meter (65,000 square foot) garden, Six Senses Uluwatu is a 45-minute drive from the international airport
Six Senses Gammarth
North East Tunisia, Africa
Opening date TBD
Located on the Mediterranean Coast near the capital of Tunis
Offering 67 suites and pool villas plus 31 residences, the low rise, low density resort faces the sea and celebrates the country's rich Berber, Ottoman, Arab and French cultural history through architectural references, tenting and interior design.
Additionally, as announced earlier this year Six Senses will be opening the following resorts:
Six Senses Qing Cheng Mountain, China Opening in 2014
Six Senses Bhutan Opening in 2016
Six Senses Freedom Bay, St. Lucia Opening in 2016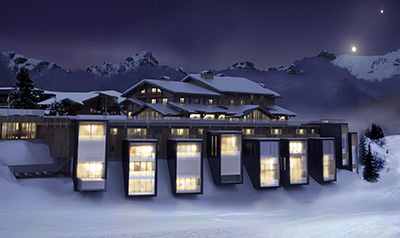 Spas / Wellness Clubs:
Six Senses Spa at Esentai Tower
Almaty, Kazakhstan, Asia
Opening January 2014
Located in the heart of Almaty, Kazakhstan, the spa is a welcome haven for outer beauty in the inner city.
Everything resonates with Six Senses' inimitable sense of style and fun; the effortlessly cool and sophisticated design and the uncompromising attention to detail together with the relaxed and intuitive approach of our hosts.
The spa features five treatment rooms, lounge and retail area with juice bar fitness center, studio for wellness activities, wet facilities within female and male changing rooms and relaxation sound pods.
Six Senses World One
South Mumbai, India, Asia
Opening date TBD
Located in Mumbai's Worli district, World One is known as the tallest residential
building in the world, built on one of the most expensive pieces of land.
Six Senses will manage the entire club house designed for residents and select external guests. The focus is on wellness and the creation of a fantastic club concept including innovative restaurant concepts, interesting options for social gatherings and events, an array of fun activities and areas for children, walking and jogging trails plus services for pets.
The spa facilities include relaxation areas, indoor and outdoor recreational services, a variety of wet area circuits along with lap and outdoor pool
Evason by Six Senses
Pune, India, Asia
Opening date TBD
Less than three hours by car from Mumbai lies the city of Pune, where the Evason Pune Belmondo project lies. Located approximately 20 minutes from downtown Pune, Evason by Six Senses will manage the entire club house which is approximately 6,400 square meters (69,000 square feet).
The club house is built over three levels and includes two restaurants, meeting room, banquet hall, kids' area spread over two levels, games rooms and library.
The facility also incorporates a gym, yoga studio, pool, several indoor and outdoor relaxation spaces and a spa with eight treatment rooms – each different and unique, Hammam and changing rooms with wet facilities.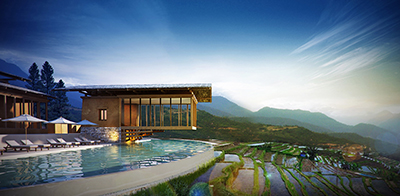 Six Senses Spa at Al Bustan Palace
Muscat, Oman, Middle East
Opening date TBD
Located 300 meters (980 feet) from The Ritz-Carlton managed resort in its own little wadi (valley) complete with two secluded beaches. The building itself makes for a true Omani architectural jewel hidden and flush with the landscape of the soaring mountains. It follows the shape of the landscape and is hence built over three floors.
There are 20 treatment rooms, a majalis (relaxation area) and several falaj (water feature) that make for a must see building. It is built to replicate a fortress where one enters through a large door and then extends into smaller areas. It has distinctive ladies and gents' area and an additional club for ladies only featuring a private gym, pool and beach. There are several Hammams built around the spa and treatment rooms providing special touches such as a couple's bath tub, with individual sound pods.
About Six Senses Hotels Resorts Spas
Six Senses Hotels Resorts Spas is a management and development company, which manages resorts under the brand names Six Senses and Evason, plus Six Senses
Six Senses: A focus on the incredible natural beauty of locations, together with generous personal spaces, constantly creates something new to discover. Six Senses offers individual style with a unique and diverse design personality, plus a strong sense of community.
Six Senses Spa: A key element of all Six Senses properties, Six Senses Spa offers a wide range of holistic wellness, rejuvenation and beauty treatments administered under the guidance of expert therapists. Six Senses Spa is also hosted by prestigious hotels and resorts in many other
locations.
Evason introduces a collection of unique resorts that follow the Six Senses philosophy of uncompromised responsibility to sustainability and to the community. Family friendly, these properties also present a strong value focus while offering a vast array of guest services, personal attention and facilities.
Save