Costa di Mare Unveils Rare Tastes of Italy with Hard to Find Selections of Seafood
New Menu Items Showcases Elusive Seafood and Pay Homage to the Italian Coastline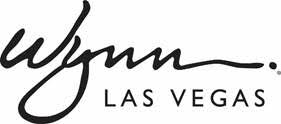 Costa di Mare, the signature Italian restaurant at Wynn Las Vegas, has introduced an all new program to showcase seafood that is hard to find in the United States. The new initiative will bring a variety of exotic species to the restaurant that are typically only available along the Italian coastline. Executive Chef Mark LoRusso's relationships with local fishermen have allowed him to identify species that are rarely found outside of the Mediterranean coastline in order to introduce guests of the restaurant to more adventurous fare.
Costa di Mare sources up to three weekly shipments of 220 pounds of fish that are hand selected by Wynn's dedicated seafood purveyor in Italy. On each visit, guests can expect dishes featuring seafood selections from various ports of call on the Italian coastline. Every new shipment is a seasonal treasure showcasing the diverse and enticing offerings of seafood for guests to explore.
Examples of the exceptional selection of seafood include:
Tuscan Sea Palamita: A relative of the tuna and mackerel, the silky mouthfeel of this fish is prepared raw as carpaccio with artichokes and a drizzle of gremolata or poached with olive oil to create a delicate tonnato sauce for beef tartare.
Cicala di Mare: This big, flat, prehistoric lobster is even more refined than the everyday lobster as it lives exclusively in pristine waters. Guests can enjoy it grilled whole over charcoal or prepared over pasta with tomato and garlic.
Mantis Shrimp: The sweetest of all sea crustaceans, this serves as a popular first course simply grilled and served with lemon and parsley.
Mormora: A lesser known fish with a moist flesh that, when roasted whole with olive oil and white wine, provides the essence of rustic simplicity.
Centrolofo: Playing a starring role in the restaurant's signature appetizer frittura di paranza Mediterranea, this assortment of Mediterranean fish evokes nostalgia of the exquisite Italian coastline. The frittura features a spectacular antipasto of fried Mediterranean fish, crispy artichoke and pickled lemon.
Costardelle: A bluefish traditional to Messina in Sicily, which is usually served fried.
Menu items are subject to availability and seasonality. Costa di Mare is open for dinner service nightly from 5:30 p.m. to 10 p.m. and is located on the Wynn Esplanade. For reservations, please call 702-770-DINE.
The Forbes Travel Guide Four Star award-winning restaurant showcases a menu created nightly by chef Mark LoRusso, voted "Best Chef" in Las Vegas by the Southern Nevada Hotel Concierge Association. Featuring fresh Mediterranean seafood, house-made pastas and over forty varieties of fresh fish and shellfish flown in daily, guests can expect an unforgettable evening complete with a view overlooking a serene lagoon.
ABOUT WYNN LAS VEGAS
Wynn and Encore Las Vegas are two luxury hotel and casino resorts on the Las Vegas Strip. The iconic travel destinations are operated by international resort developer Wynn Resorts, recipient of more Forbes Travel Guide Five Star Awards than any other independent hotel company in the world. Wynn Las Vegas opened on April 28, 2005 and has been recognized as the best resort in Nevada on Condé Nast Traveler's "Gold List" for six consecutive years. The resort features 2,714 lavish guest rooms and suites, more than 111,000 square feet of state-of-the-art casino space, 14 casual and fine dining restaurants, a spa and salon and an on-site 18-hole golf course. Wynn Las Vegas is home to Le Rêve – The Dream, the aquatic and aerial theatrical experience named Best Show in Las Vegas for six consecutive years, and Steve Wynn's ShowStoppers, a production with 35 singers and dancers and a full 31-piece on-stage orchestra composed of quintessential numbers from some of the most celebrated composers and lyricists to ever grace American theater stages. Encore, an expansion of Wynn Las Vegas, opened on Dec. 22, 2008. Featuring an additional 2,034 all-suite accommodations, a 72,000-square-foot casino, five restaurants and a spa and salon, Encore is located adjacent to Wynn Las Vegas. Combined, the two resorts boast four distinct nightlife and day club experiences, including Intrigue debuting April 2016, approximately 283,000 square feet of meeting space and 98,000 square feet of retail space. For more information on Wynn and Encore Las Vegas, visitwww.wynnpressroom.com, follow on Twitter and Instagram at @WynnLasVegas and www.facebook.com/wynnlasvegas.