Daily Harvest Unveils Three New Superfood-Enriched Smoothies And A Fresh New Look
Chef-Designed Smoothie Service Delivers Consumers Superfoods Superfast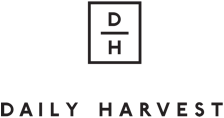 Daily Harvest, a subscription-based service that delivers whole, superfood smoothies to your freezer is excited to announce the release of three new smoothies to its 14-flavor lineup. Launched in fall 2015, Daily Harvest packs clean, unrefined ingredients into single-serving cups for the perfect smoothie – all you'll need is a blender to achieve "the best smoothie you never made."
Daily Harvest smoothies are comprised of superfoods, fruits, vegetables and healthy fats, and are nutritionist and chef-designed for optimally balanced nutrition and taste. All blends are made with produce picked at the peak of maturity and are flash-frozen, ensuring the highest nutrient density. The three newly launched superfood-packed smoothies include: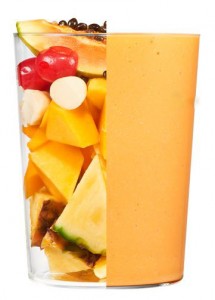 MANGO + PAPAYA ANTIDOTE
This smoothie superhero takes you to the tropics. Packed with Vitamin C and antioxidants, this sweet and tangy blend offers key antidotes to do your body well. A healthy dose of mango, papaya, pineapple and acerola cherries pack in hydration benefits, while macadamia nuts provide a protein and healthy fat powerhouse. A few sips will leave you feeling beachy-keen in no time.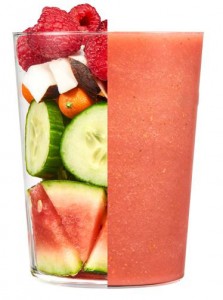 WATERMELON + CUCUMBER HYDRATOR
Decompress with this spa-inspired blend, filled with supremely hydrating ingredients like watermelon, cucumber and coconut water. Daily Harvest has sweetened the deal with organic raspberries and lime juice. A hearty dose of Omega-3s with the addition of chia seeds and sea buckthorn are also included, both of which have been shown to prevent inflammation and destruction from free radicals. Sip by sip, let tranquility take over as you embrace the Ohm.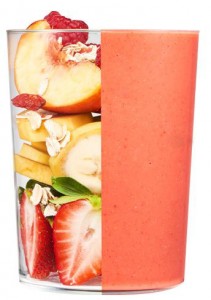 STRAWBERRY + PEACH REVIVER
Designed to revive you, strawberry and peach give this blend it's classic fruit flavor, while oats and flax seeds provide fiber to keep you full and happy all day. Included are goji berries, which contain more iron than spinach and have the highest protein content of any fruit. Bring on the revival of the fittest!
Daily Harvest was founded by Rachel Drori, a busy New Yorker, marketing executive, and mom, who realized the difficulty in finding time to shop, chop, prep and create nutrient-dense and delicious foods. She layered on the pricey must-have superfood of the moment and the bunches of wilted kale sitting unused in her refrigerator, and knew there had to be an easier way to get her daily dose of good. Never one to compromise on nutrition for herself and her family, Rachel set out to create Daily Harvest, the genius life hack for the uncompromising consumer.
In addition to the new flavors, Daily Harvest unveiled a refreshed brand design, including a brand new website and Instagram-worthy packaging. Additionally, the cups have been redesigned to feature a transparent lid, allowing customers to clearly see all ingredients within each cup. With this rebrand, Daily Harvest strives to make every part of the customer's experience cleaner, fresher, and more sophisticated, in addition to making it convenient.
Customers can order Daily Harvest smoothies for as low as $6.99 per smoothie at www.daily-harvest.com Delivery is free and currently offered on both the east and west coasts, with availability in 32 states.
For more information, find Daily Harvest on:
Website / Facebook / Instagram/ Twitter
About Daily Harvest
Daily Harvest is a subscription-based service that delivers superfood-rich, clean food, ready in under 30 seconds to your freezer. Just open and blend. None of the prep, all of the victory. They currently offer 14 smoothies developed by their chef and nutritionist team to create nearly effortless and maximally delicious superfood-enriched smoothies. Each cup includes all of the farm frozen organic superfoods and whole fruits and vegetables you need for a tasty and nutritious smoothie, making it possible to enjoy organic, whole food nutrition as an integral part of your daily lifestyle, without all the work and waste.