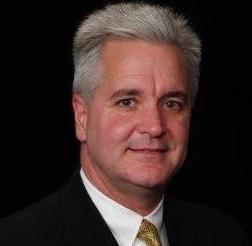 Ready Pac Welcomes Dan Redfern as Chief Financial Officer

Irwindale, Calif. (Aug. 19, 2015) – Ready Pac Foods, Inc. is pleased to announce Dan Redfern joins the company as Chief Financial Officer. Redfern will be based in the Irwindale, CA headquarters and will report to CEO Tony Sarsam.
In his new role, Redfern will be responsible for overseeing and directing Ready Pac's financial goals and objectives, driving the company's financial planning including managing risk, record-keeping and company reporting. Redfern will serve on Ready Pac's First Team and assist on management of all strategic and tactical matters as they relate to budget management, cost benefit analysis, forecasting needs and securing new funding.
"Dan's track record of more than 30 years of strategic planning, extensive knowledge of financial operations and collaborative leadership makes him an excellent partner to have at the table," said Tony Sarsam, CEO of Ready Pac Foods, Inc. "I am thrilled to welcome Dan and look forward to the immense amount of experience he has to offer to help grow our business."
Redfern joins Ready Pac with a wealth of experience from a number of industries, including Consumer Packaged Goods, Finance and Consulting. In his previous role as CFO at snack food company Pop Chips Inc., Redfern led the organization to financial excellence and growth, developing operating plans, implementing KPIs and improving company gross margins by 10 points.
Prior to Pop Chips, Redfern was CFO at Circle Foods/Tyson Foods, where he led the private label grocery business to five years of unprecedented growth, resulting in a sale to Tyson. He also managed large capital projects and drove a $9 million EBITDA turn around within one year of his time at the company.
Redfern also spent more than 14 years at PepsiCo, where he led the sales and strategy development for the Pepsi Bottling Group (PBG). During his time with the company, Redfern was integral in the roll-out of the 2003 North American annual operating plans for the company's broad range of sales channel, and was also instrumental in re-engineering a "go-to-market" strategy for the company. He also led a business turnaround initiative of the PBG operating division, helping the company realize unprecedented profits and increased market share.
ABOUT READY PAC
California-based Ready Pac Foods, Inc. has been a premier producer of convenience fresh foods, including fresh-cut produce, for over 45 years. With processing facilities throughout the United States, Ready Pac manufactures a complete range of value-added products featuring fresh produce and protein. Offerings include fresh-cut salads, fruits, vegetables, snacking, and complete meals that are distributed in supermarkets and restaurant chains across North America. For more information, visit www.readypac.com