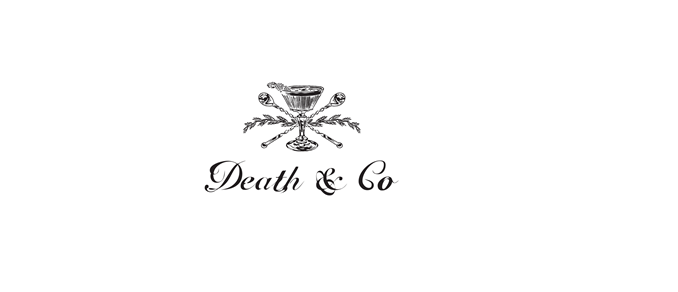 David Kaplan, Alex Day, Ravi DeRossi and Devon Tarby announce the opening of Death & Co Los Angeles, representing the second expansion of the brand to a major US city. When Death & Co burst onto the scene in New York City's East Village more than thirteen years ago, the establishment was helmed by unrivaled talent behind the bar, a group that pushed the art of cocktail creation to a new level and, in many ways, ushered in a new era of cocktail culture. Now, the Death & Co family will bring that same approach to a robust, inventive drinks and culinary program at its new subterranean residence in the heart of LA's burgeoning Arts District, and will open just as its flagship did, with a celebration on New Year's Eve.
Located at 818 E. 3rd Street, Death & Co Los Angeles will feature two unique hospitality experiences encompassed in an environment that is reminiscent of the original bar. Upon entering the building, guests head down a flight of stairs to the basement level and are immediately transported to a moody, windowless refuge from the bustling streets outside. They will first encounter Standing Room, a sleek walk-up bar with a focused menu of just eight cocktails. Operating on a first come, first served basis, Standing Room accommodates just 30 people at a time, and, although the bar provides a singular experience of its own, it is partly designed to be the pre-Death & Co experience. Featuring familiar and straightforward flavor combinations, the menu at Standing Room allows guests to grab a quick drink while they wait for their table in the next room over, or cap off the night if their evening is winding down.
Down a corridor past Standing Room lives the main Death & Co bar — the vivid focal point of the room with cascading liquor steps, outfitted with 15 seats, and surrounded by deep-hued banquettes, tables, and nooks. Taking inspiration from previous locations while working to create a new expression of the Death & Co brand, design partner AAmp Studio seamlessly integrates rich colors, textures, and elaborate millwork throughout the space, resulting in a classic yet playful ambience, and one that evokes a sense of discovery. The Death & Co cocktail menu, led and developed by Beverage Director, Tyson Buhler, and Head Bartender, Matthew Belanger, features an original list of 25 cocktails that rotate seasonally and are presented in a colorful, imaginative tome, chockful of libations organized by drink profile.
Death & Co's aim is to ensure that there is something for everyone — from simple and understandable riffs to the more avant garde creations, to low-ABV and no-ABV options. In addition to Death & Co's signature menu, Head Bartender Matthew Belanger leads a bar staff that is fully versed on a wealth of classic cocktails. A curated variety of draft, bottled, and canned beer is available, along with a range of thoughtfully selected wines.
"In terms of the comprehensive drinks experience, the team took inspiration not only from the agricultural bounty of Southern California but also the incredible diversity of spirits available in the state," says Matthew Belanger. "Some of our favorite craft distilleries are based on the west coast, like St. George Spirits in Alameda, as well as Clear Creek Distillery in Oregon, and through our development process we discovered a number of new California-based producers as well, like Oakland Spirits Company. With all those inspirations in mind we tried to create a fun, accessible menu that reflects the diverse flavors and cultural influences that make up the Los Angeles culinary landscape."
Alongside the cocktail program, Death & Co Los Angeles features a dynamic food program of fresh, product-forward selections, led by Culinary Director Wes Hamilton and Chef Ana Palomares. With the bounty of the Pacific Ocean and year-round local produce readily available, Death & Co's menu is diverse, creative and inviting — a perfect collaborative partner to the beverage program. Guest will find offerings ranging from small snacks and amuse style dishes to larger, sharable plates.
"We've always believed that what makes the Death & Co brand special is more than just our little bar in the East Village," says Death & Co Co-Owner, David Kaplan. "Death & Co has resonated so well with our guests because it serves cocktails with passion and attentive hospitality in a uniquely democratic setting. It's this energy that we're excited to express in so many dynamic ways. Death & Co LA is an evolution from where we began years ago, and we couldn't be more excited to bring that energy to LA's already thriving food and drink scene."
Death & Co Los Angeles is in soft opening now and will open to the public Tuesday, January 31st with a New Year's Eve celebration that will be ticketed through Eventbrite. Tickets can be purchased here. Nightly service will follow from 6pm — 2:00am. Standing Room will be open only Thursdays through Saturdays from 6pm to late. Death & Co and Standing Room do not accept reservations, and are accommodated on a first come, first served basis. For more information on Death & Co, please visit DeathandCompany.com.