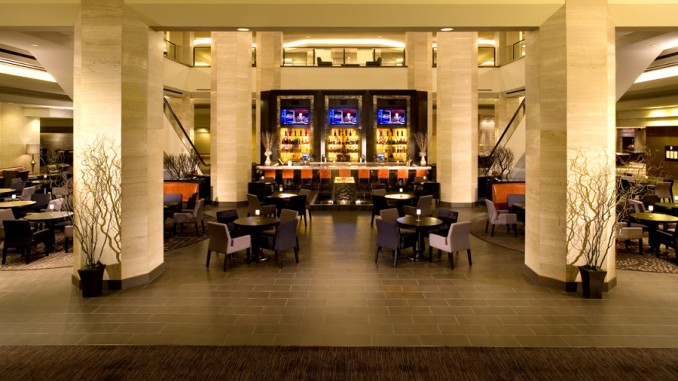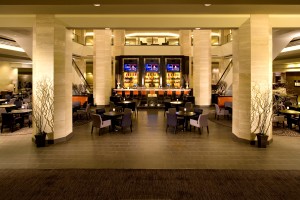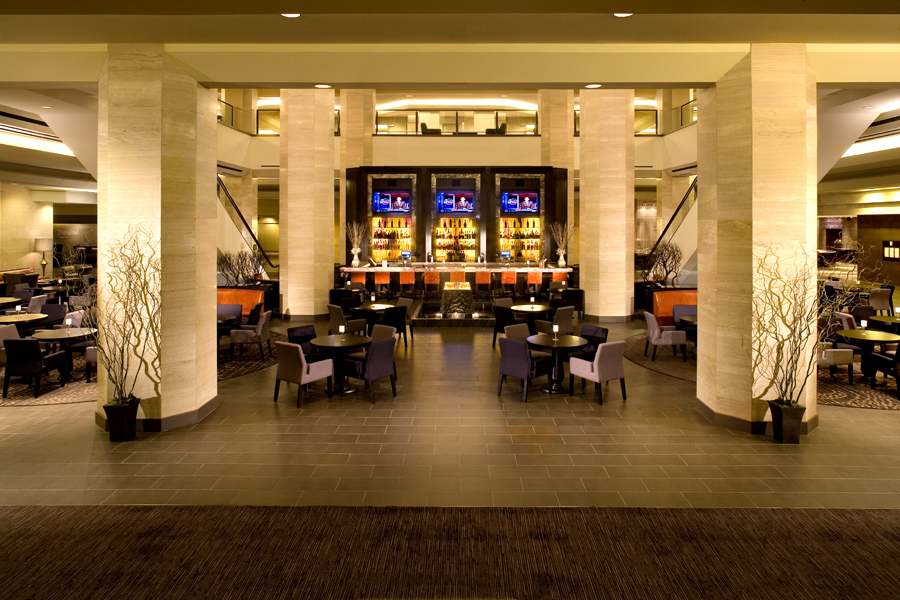 It's that time of year when many are wondering what to get the graduate in their life—from college grads down through Kindergarteners—or what to buy for the Dad who "has it all" this Father's Day. One recommendation is to extend an experiential gift, especially one that can be utilized during the summer months that are prime time for outdoor fun. One really gift-worthy option is from Hilton Anaheim, which has notable offerings that'll help graduates, dads and everyone else relax and unwind this summer.
For Father's Day specifically, Hilton Anaheim is holding a F&B event perfect for Dads who love music: a Father's Day Beer Brunch priced at $30 per person. In addition to the great food and crisp beer, KLOS Radio will also be on-site during this brunch broadcasting its "Sunday Morning Breakfast with the Beatles" program with Chris Carter. This is America's longest running Beatles show that's been on the air for more than 30 years! The show is informative, biographical, and filled with Beatles music, including the solo stuff, that ranges from the ultra-familiar to ultra-rare.
Also, in early June Hilton Anaheim is launching a "Center of SoCal – #RandomActsofSummer'" campaign allowing thrill-seekers to save a ton of money on rooms and some of Southern California's best attractions like theme parks, museums, land- and water-sports activities and tours.
Regarding the rooms, specifically, travelers can save more than $140 per night with this package because the room rate includes many value adds. Namely, daily breakfast for 4 at the on-site buffet (which I've had and is fantastic); complimentary high-speed WiFi; and, unlimited access to the hotel's Health Club + Spa. The room rates themselves are pretty low, starting around $150 per night, which is a killer deal…especially with the all you can eat buffet meals and WiFi factored in.
But, what's also cool is this package offers more than $300 in savings "per person" with popular family-friendly SoCal attractions that are near the property, including Disney Resorts, Knott's Berry Farm, Universal Studio, The Grammy Museum, Medieval Times Restaurant, Discovery Cube, Starline Tours and the M+M Surf School—just to name a few. There's a long list of partners you can enjoy discounts with and save a ton of money!
Also, inside the hotel, guests will also enjoy super-fun #RandomActsofSummer each day, like Hula hoop and limbo rock contests; Water balloon tosses; Ice cream carts; lemonade stands and the poolside Summer Flick + Float Movie Night.
Given the variety of options suited for every interest, I think gifting a Center of SoCal – #RandomActsofSummer experience is a really great option for Grads and Dads, alike.
~~~
"The Luxe List" Executive Editor Merilee Kern scours the luxury marketplace for exemplary travel experiences, extraordinary events, and notable products and services. Submissions are accepted at www.TheLuxeList.com. Follow her on Twitter here: www.Twitter.com/LuxeListEditor and Facebook here: www.Facebook.com/TheLuxeList.
***Some or all of the accommodations(s), experience(s), item(s) and/or service(s) detailed above were provided and/or sponsored to accommodate this review, but all opinions expressed are entirely those of Merilee Kern and have not been influenced in any way.****