Nestled in the heart of the vibrant South Beach district, in Miami Beach's historic Think Collins Park neighborhood, sits The Plymouth Hotel—part of the Think Hospitality network of hotels and restaurants and the 2019 Condé Nast Best Urban Hotel winner. An iconic property that, for over 8 decades, has stood as a beacon of sophistication and charm. Indeed, this award-winning boutique hotel has earned its reputation for offering guests a distinctive blend of history mixed with luxury and just the right hint of contemporary style. Here, relevance and timelessness converge. From its archetypal Art Deco architecture to its upscale amenities and personalized service, The Plymouth Hotel exemplifies the allure of Miami's South Beach.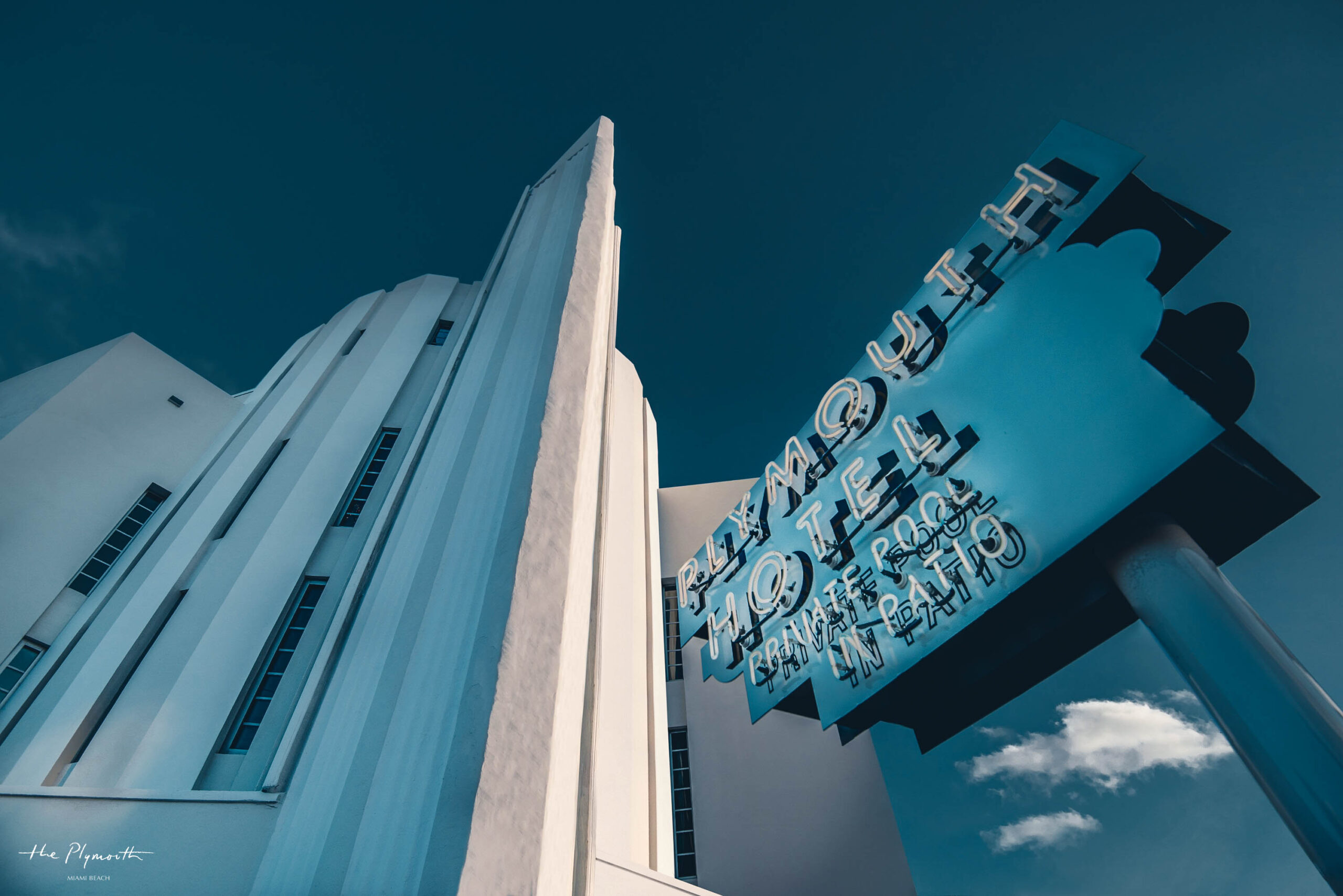 The Plymouth Hotel boasts a rich history dating back to the 1940s when it first opened its doors as a classic Art Deco hotel. Remarkably, the iconic building has hardly changed since its original construction. From the spectacular corner tower entrance to the oval-esque lobby replete with white marble to the beautiful early 20th-Century murals by world-renowned artists, The Plymouth Hotel remains a very special historic landmark. Meticulously maintained and restored, the property seamlessly blends its deep-seated roots with modern sensibilities, offering guests a unique journey through time.
Interestingly, numerous exciting elements were uncovered during the property's restoration in 2010. According to Shawn Vardi, CEO of Think Hospitality, this included two historic murals by Russia Artist Ramon Chatov, who lived in the military barracks during the Cuba missile Crisis. The works were then professionally restored and now enjoy a permanent home within the lobby. These and other carefully preserved architectural details, coupled with contemporary design, create a special atmosphere that is both nostalgic and refreshingly current.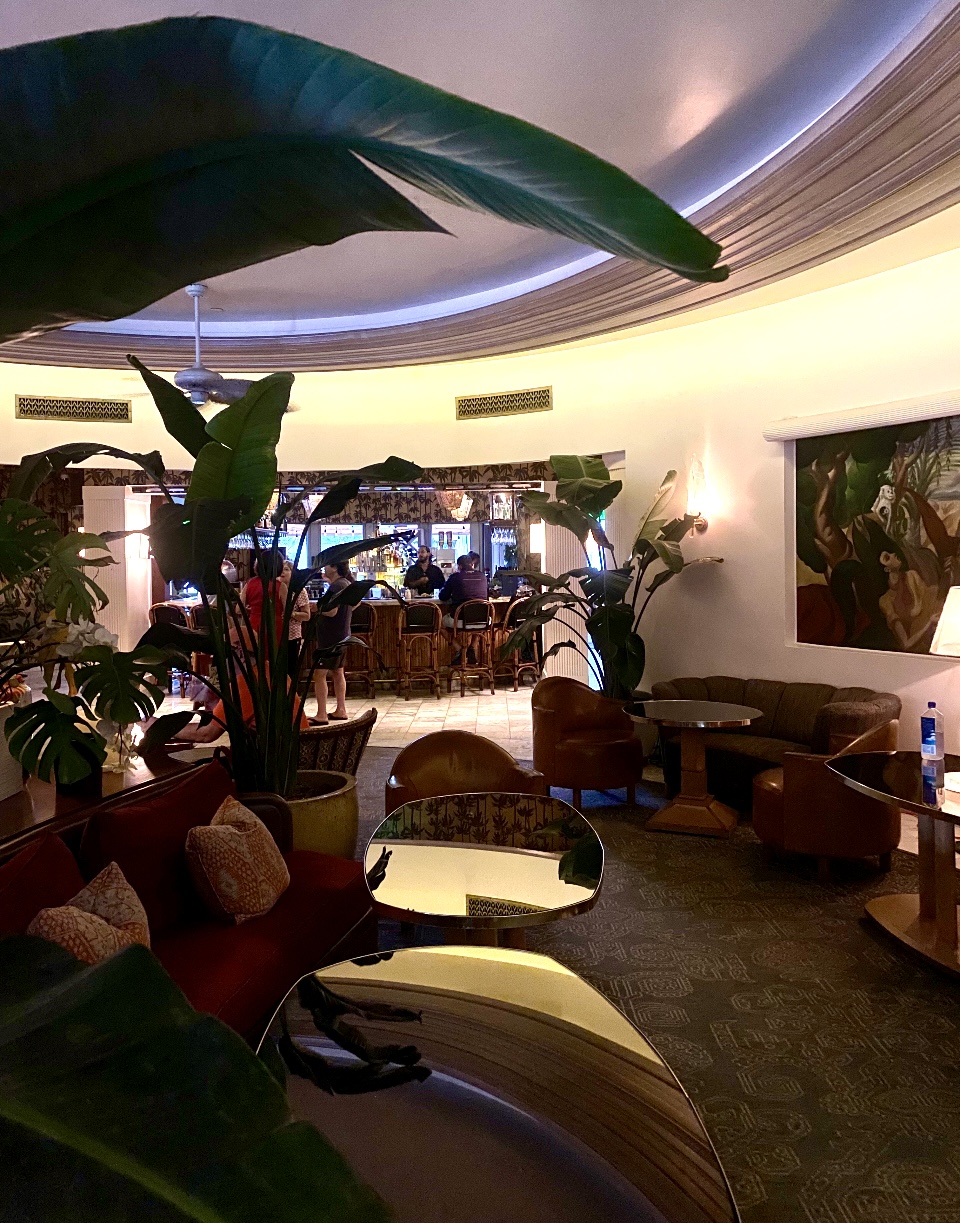 From the moment you step into the hotel lobby brimming with plush lounge-esque furnishings, the vintage sensibility of the space and kinetic energy at the adjacent bar converge to captivate the senses. Each crossing of that entrance threshold brings with it a sense of awe and excitement for the hospitality experience to unfold at the spaces within.
Chic Accommodations
No matter which accommodation option you choose, each room at The Plymouth is a haven of comfort and style. It features 110 rooms that each offer an experience of design-centric living that evokes a sense of intimacy quite unlike anything else on South Beach. The beach-villa chic, pet-friendly guest rooms are reminiscent of chateau country house intimacy, with each exuding a Mediterranean warmth. Whether you prefer low-key quaint space with a terrace or balcony—or a lavish one or two bedroom suite with art deco pool views—all suites at The Plymouth Hotel boast luxury amenities, brand new Restoration Hardware furnishings and custom interiors that feel like home. Here, guests can expect a harmonious fusion of classic sophistication and modern indulgence, providing the perfect backdrop for a luxurious stay.
Poolside Perfection
The Plymouth Hotel is also renowned for 1940s Art Moderne pool area—a sanctuary where guests can escape the lively energy of South Beach and unwind in style. Surrounded by lush greenery and chic loungers, the pool exudes an atmosphere of tropical serenity—a vibe that earned its ranking among the top 15 most jaw-dropping pools in Miami by the New York Times.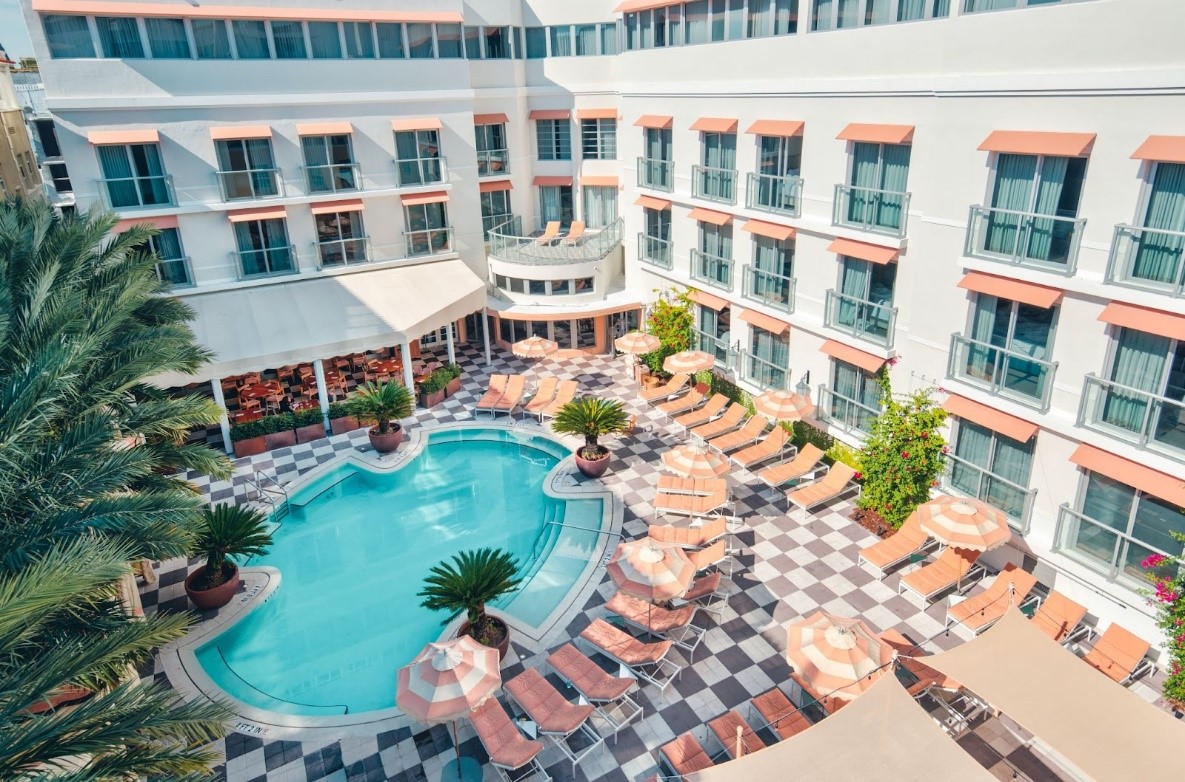 The hotel's pool scene is a haven for relaxation during the day that transforms into a sophisticated social hub as the sun sets, offering a perfect blend of tranquility and social vibrancy. Plus, guests can also enjoy the hotel's private beach just a block away replete with complimentary golf cart transport service.
Decadent Dining
Among the hotel's culinary highlights is the celebrated Blue Ribbon Sushi Bar & Grill. Renowned for its delectable Japanese Chef designed sushi creations and grilled specialties, this restaurant elevates the dining experience at hotel and leaves guests hungering for more. Building on renowned sister locations in Manhattan, Las Vegas and Los Angeles, sushi master Toshi Ueki and partners, Chef's Bruce and Eric Bromberg, offer Miami their beloved hospitality and one of a kind experience.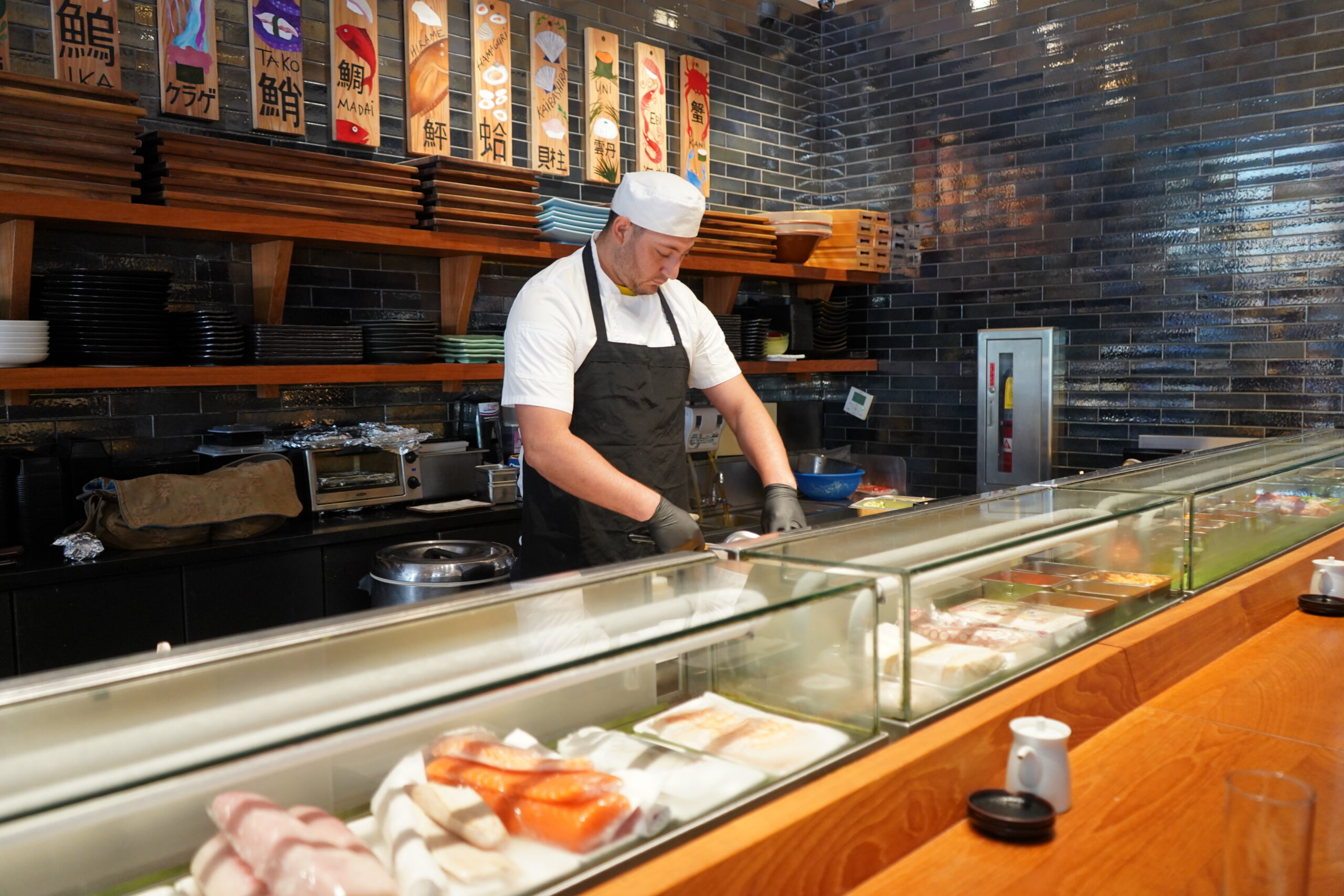 "We created a modernized, multilayered sushi bar and grill concept within a historic asset that perfectly blends history with the present day," Vardi notes. "Everything from the ivy we have growing on the walls to the pastel hues of paint and textiles to the choice of uniforms was an intentional design decision to pay homage to the rich Art Deco history while keeping a fresh modern edge."
Whether Blue Ribbon patrons choose to dine indoors amid sleek décor or al fresco under the stars, every meal is a Japanese culinary and visual journey crafted with precision, flair and care. Among a sea of menu notables, and in addition to the eatery's famous Blue Ribbon Fried Chicken with Wasabi Honey, the Pan Seared Wagyu Beef Dumplings with Tobanjan sauce and the Crispy Rice topped with Spicy Tuna, Avocado and Eel Sauce are stellar starter options.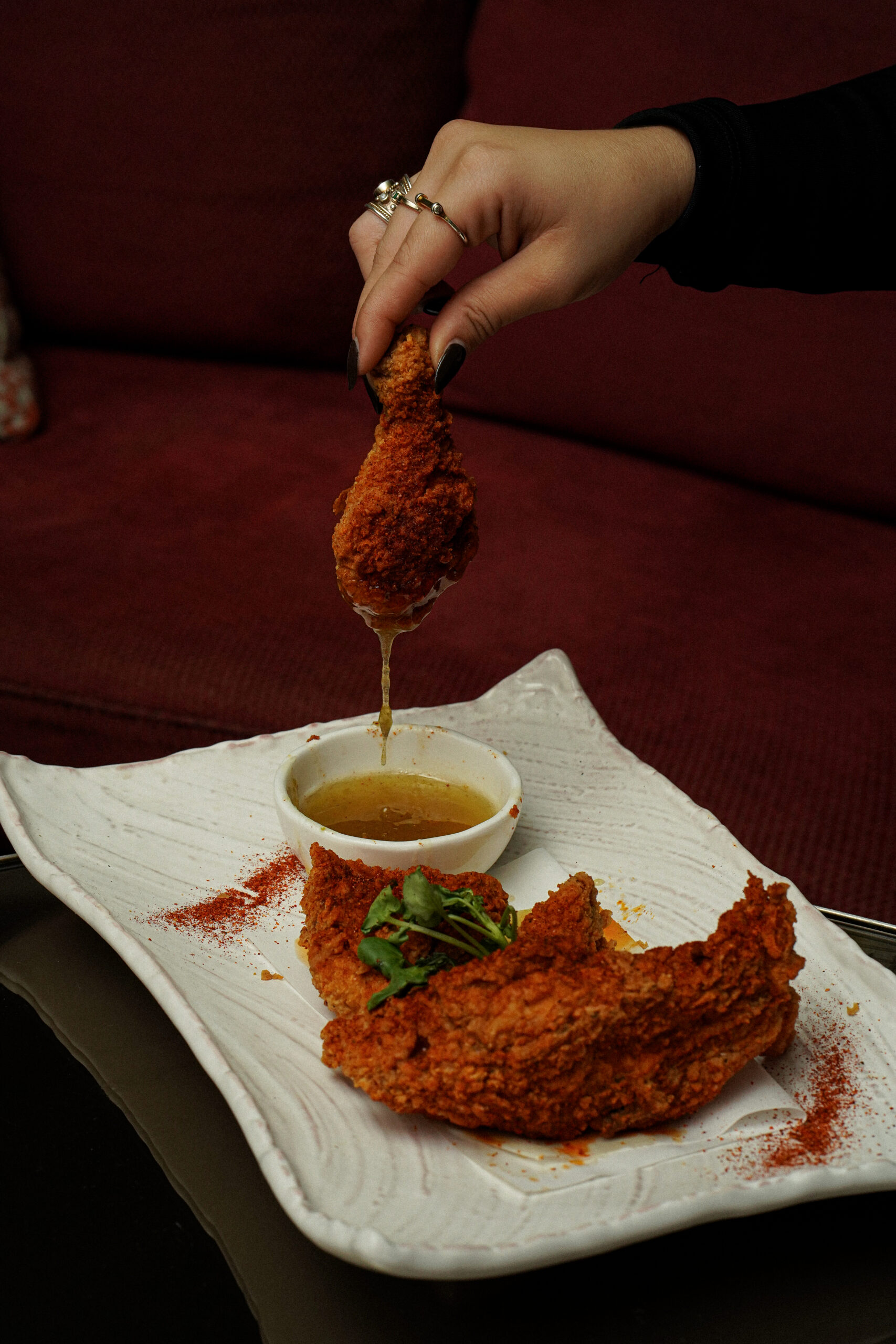 From there, the menu is replete with elevated Japanese cuisine options. This includes hot and cold appetizers, salads, sushi and sashimi platters, classic and specialty sushi rolls and à la carte sushi and sashimi options availed in Pacific and Atlantic Ocean categories—with Hokkaido Uni and Spicy Lobster among them.
Off site, hotel guests have the option of dining for brunch and dinner service at Orange Blossom restaurant—a New American eatery just a short walk away that's known for its local, fresh and healthy organic ingredients and handcrafted cocktails. Here market-to-table cuisine here is served in a rustic-chic atmosphere with both indoor and al fresco patio seating available. Conceptualized by Tatanka Guerrero, Orange Blossom marries traditional Old Florida influences with the melting pot of Miami's current day International nuances. Dishes here are crafted with the same delicate care and attention to detail that railway passengers came to expect aboard its namesake, The Orange Blossom Special–the most luxurious train that connected New York to Miami in 1890.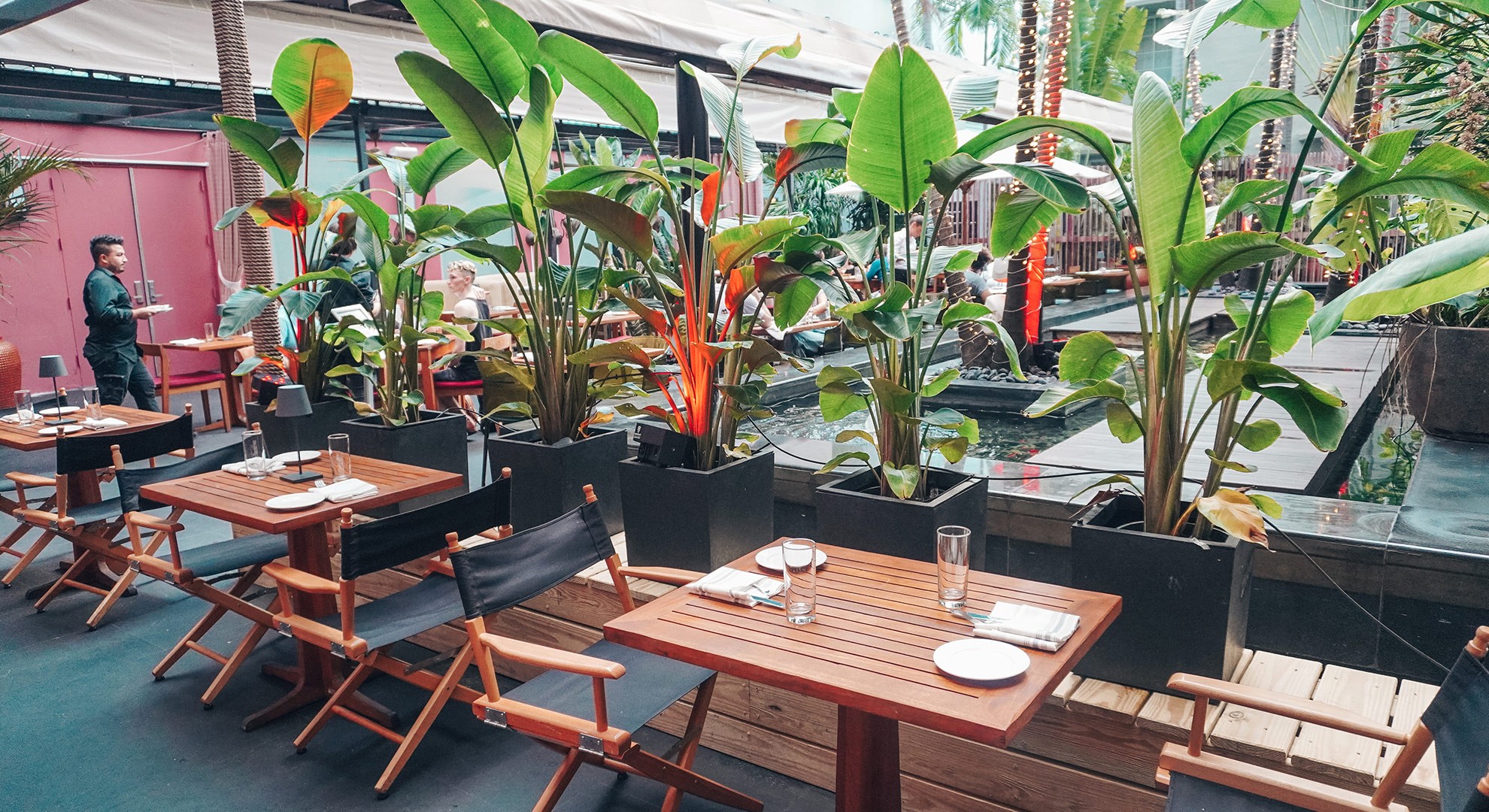 Bespoke Service
Another hallmark of The Plymouth Hotel is its demonstrated commitment to personalized service. The attentive and friendly staff endeavors to ensure that each guest's stay is not just meets—but exceeds—expectations. They can also provide highly bespoke service, from arranging exclusive experiences to offering insider tips on the best South Beach has to offer based on your exacting interests. The staff at The Plymouth takes hospitality to a fabulous level.
"We cater to both sophisticated and educated individuals that understand and appreciate the details that define luxury living within a boutique hotel environment," said Vardi. "Everything from our top-tier customer service to the personal interactions with staff creates an experience that only a smaller hotel can provide. We also do amazing for families with children due to our attention to detail, and amazing offerings to customers. In fact, we provide access to professional childcare through our trusted partner Itavi."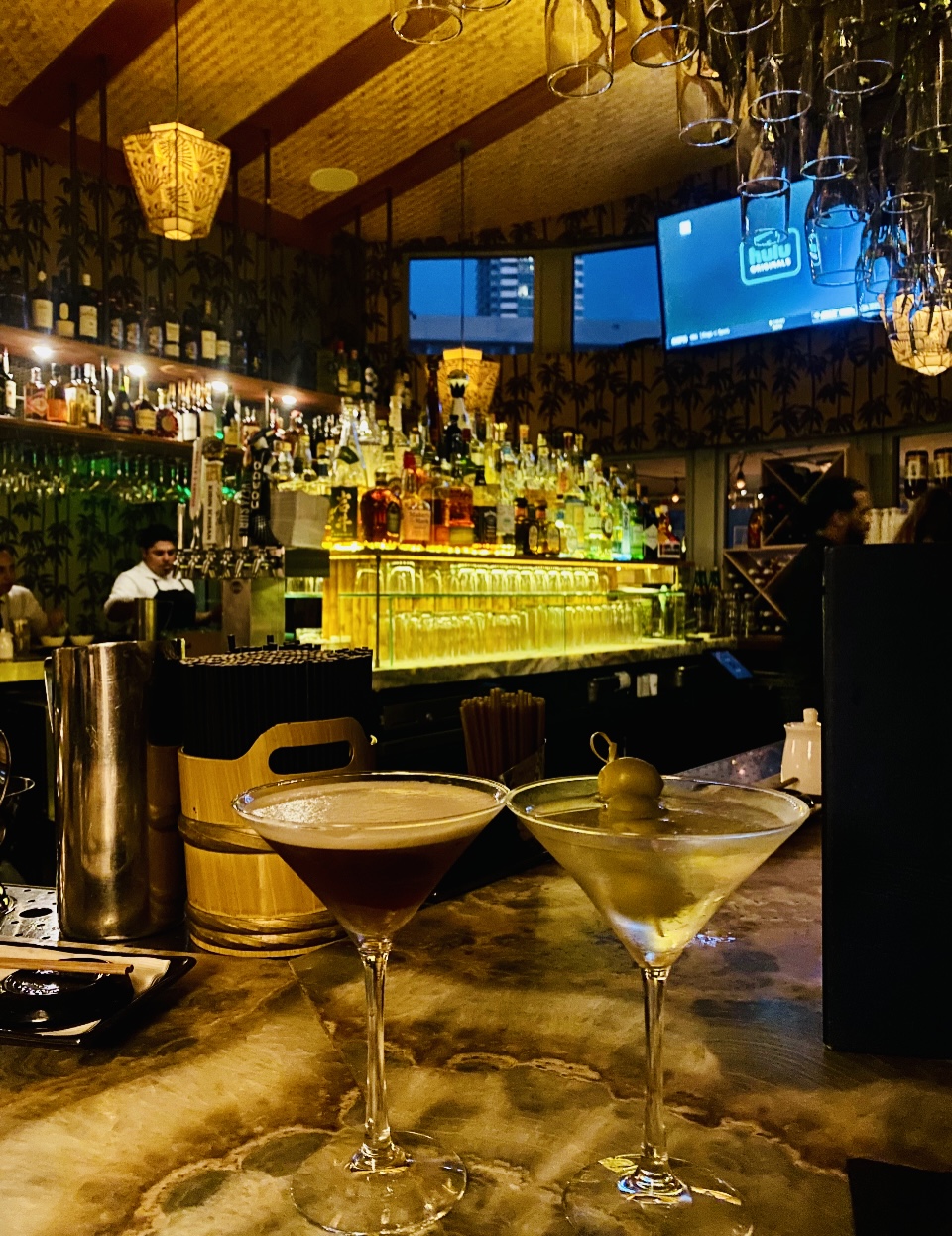 "When you check into the Plymouth you don't only get access to the event and programming happening on property, you are introduced to the cities of Miami and Miami Beach, where our staff can help book any experience you are looking to attend," Vardi added. "The hotel also offers both a weekly and monthly activation calendar with events on property, including health and wellness classes and regular happy hours and movie nights. What's amazing about The Plymouth is the activation guide we also provide, which covers happenings throughout Miami Beach and beyond. Our staff is always 'in-the-know' with everything happening around town. We also provide guests with access to this information through our own in-house magazine."
Celebrity Caché
Other interesting factoids about the destination, according to Vardi, include scenes from the "Bad Boys" movie having been filmed at the hotel. Also that an array of celebs have stayed, played or dined at the property include Elon Musk, Will Smith, Joe Jonas, Barry Sterlick, Kirsty Allen and "Foodgod" Jonathan Cheban (widely known as "Kim Kardashian's Bestie").
Ideal Location
Situated just steps away from the famed Collins Avenue and the pristine sands of South Beach, The Plymouth provides guests with convenient access to the area's renowned attractions, shopping, dining and nightlife. Whether strolling along Ocean Drive or indulging in the vibrant local scene, guests find themselves at the epicenter of Miami's cultural and recreational offerings.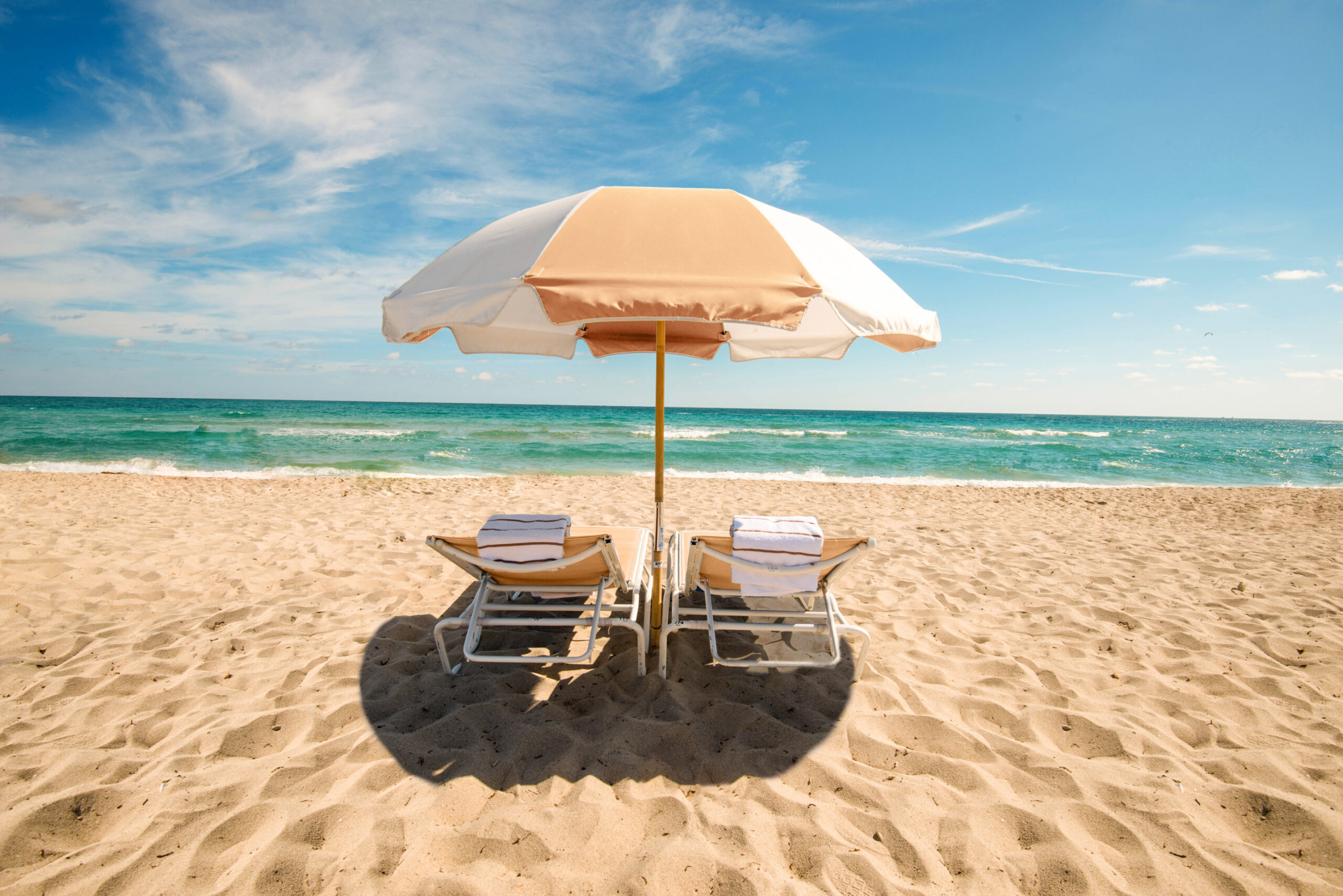 Guilt-Free Getaways
From energy-efficient lighting and water conservation initiatives to locally sourced, organic amenities, every detail at The Plymouth reflects a dedication to minimizing environmental impact. Its eco-friendly practices extend to waste reduction through recycling programs. Guests can maintain peace of mind knowing that their stay at this boutique hotel is not only a lavish experience but also one that is a responsible choice for the planet.
Also weighing in on how the recent health events have impacted the hospitality industry, Vardi noted, "Since the pandemic, we have implemented a strategy to emphasize our commitment to safety and hygiene, including but not limited to enhancing cleaning protocols, adherence to public health guidelines and such. In addition, we have extended flexible booking options to our guests to accommodate the uncertainty surrounding travel plans. The 72-hour cancellation policy provides guests with the confidence to book knowing they have the ability to adjust their plans if necessary."
The Plymouth Hotel in Miami South Beach is more than just a place to stay; it's an experience that encapsulates the essence of luxury, history and contemporary living. With its timeless elegance, chic accommodations, culinary excellence and pristine service, The Plymouth remains securely entrenched as an iconic destination in the heart of one of Miami's most dynamic neighborhoods—a haven where guests can immerse themselves in the magic of South Beach and actualize an unforgettable Miami experience.
~~~
Merilee Kern, MBA is an internationally-regarded brand strategist and analyst who reports on cultural shifts and trends as well as noteworthy industry change makers, movers, shakers and innovators across all categories, both B2C and B2B. This includes field experts and thought leaders, brands, products, services, destinations and events. Merilee is Founder, Executive Editor and Producer of "The Luxe List" as well as Host of the "Savvy Living" lifestyle TV show that airs in New York, Los Angeles, San Francisco, Miami, Atlanta and other major markets on CBS, FOX and other top networks; as well as the "Savvy Ventures" business TV show that airs nationally on FOX Business TV and Bloomberg TV. Merilee also hosts the Savvy Ventures Podcast & Radio show available globally on W4CY Radio—the #1 ranked live streaming radio station—among others as well as all major podcast platforms, including Pandora, Audible, Spotify, Amazon Music, Apple Podcasts, Streamyard, iHeart Radio and dozens more. As a prolific lifestyle, travel, dining and leisure industry voice of authority and tastemaker, Merilee keeps her finger on the pulse of the marketplace in search of new and innovative must-haves and exemplary experiences at all price points, from the affordable to the extreme. Her work reaches multi-millions worldwide via broadcast TV (her own shows and copious others on which she appears) as well as a myriad of print and online publications. Connect with her at www.TheLuxeList.com and www.SavvyLiving.tv / Instagram www.Instagram.com/MerileeKern / Twitter www.Twitter.com/MerileeKern / Facebook www.Facebook.com/MerileeKernOfficial / LinkedIN www.LinkedIn.com/in/MerileeKern.
***Some or all of the accommodations(s), experience(s), item(s) and/or service(s) detailed above may have been provided or arranged at no cost to accommodate if this is review editorial, but all opinions expressed are entirely those of Merilee Kern and have not been influenced in any way.***